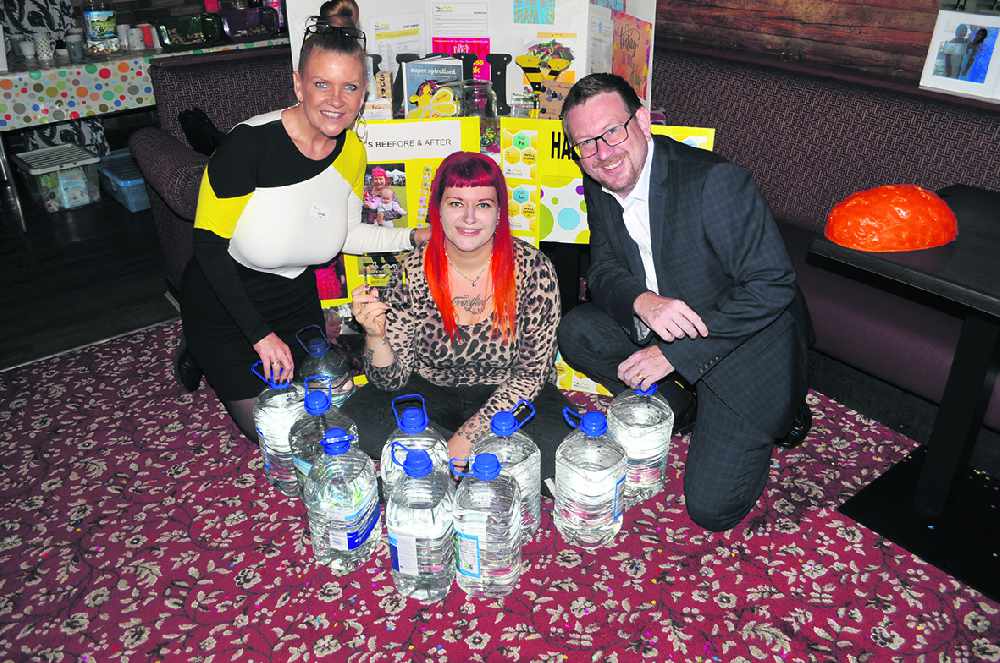 Denton MP Andrew Gwynne had the honour of presenting Corinna Barnes with a special trophy on Saturday to recognise her amazing weight loss.
He was at Denton's Beeweighed which meets at Denton Cricket Club on Saturday mornings to congratulate Corinna on losing an incredible 100lbs.
"It is a remarkable achievement," said Andrew. "You don't realise just how much that is until you saw the ten large bottles of water, each weighing 10lbs. Well done again Corinna!"
Corinna thanked Lynda Leadbetter who runs Beeweighed for being her inspiration to keep on losing weight.
"I struggled a lot with my weight to start with and weighed just over 22 stone a number of years ago," explained Corinna. "I suffered with back problems, painful feet, constant heartburn and could hardly walk - and that was just the start."
But more than three years on Corinna has turned her life around after meeting Lynda.
"I lost 60lbs and fell pregnant with my first child - something I don't think would have happened if I hadn't lost weight."
Corinna has since given birth and has kept on losing weight to reach the magnificent milestone of losing 100lbs.
For more information about Beeweighed which has classes in Denton and Hyde, visit www.beeweighed.co.uk or call Lynda on 07799892782