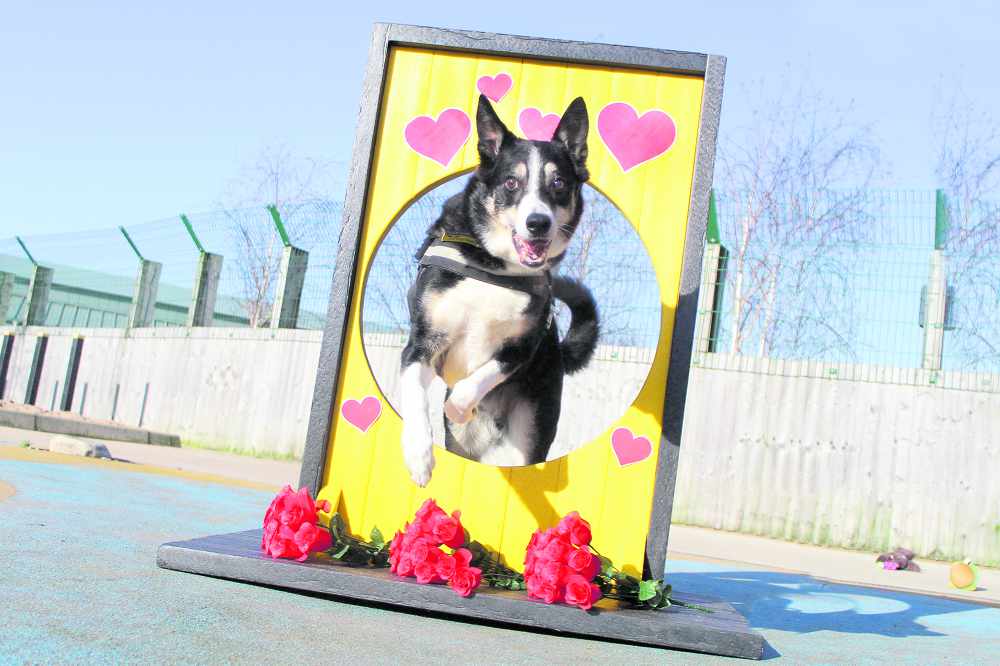 Staff at Dogs Trust Manchester went the extra mile by giving a dog, who has been waiting more than a year for a new home, a special day out.
Now the team are hoping that as Valentine's Day approaches, collie cross Oliver will soon have his very own special someone to head off on adventures with.
Oliver is one of the centre's longest long-term residents and as the anniversary of his arrival at the Denton-based rehoming centre approached, canine carers Danny Herrington and Cameron Chatton decided he deserved a special day trip, so they donned their walking boots and headed for the hills.
Dawn Bishop, Dogs Trust Manchester Manager, says: "All of our staff go the extra mile for our dogs every day. They took him to the Peak District and although Oliver is ten, there was no stopping him.
"He happily hiked up Kinder Scout and although they might have fancied a breather, Oliver was more than happy to keep on going until they reached the summit. He had a fantastic time!
"Like many collies, Oliver doesn't like traffic noise so this was a dream day out for him and he loved every minute of it. We really are hoping that very soon he'll be having many more day trips with a family of his own."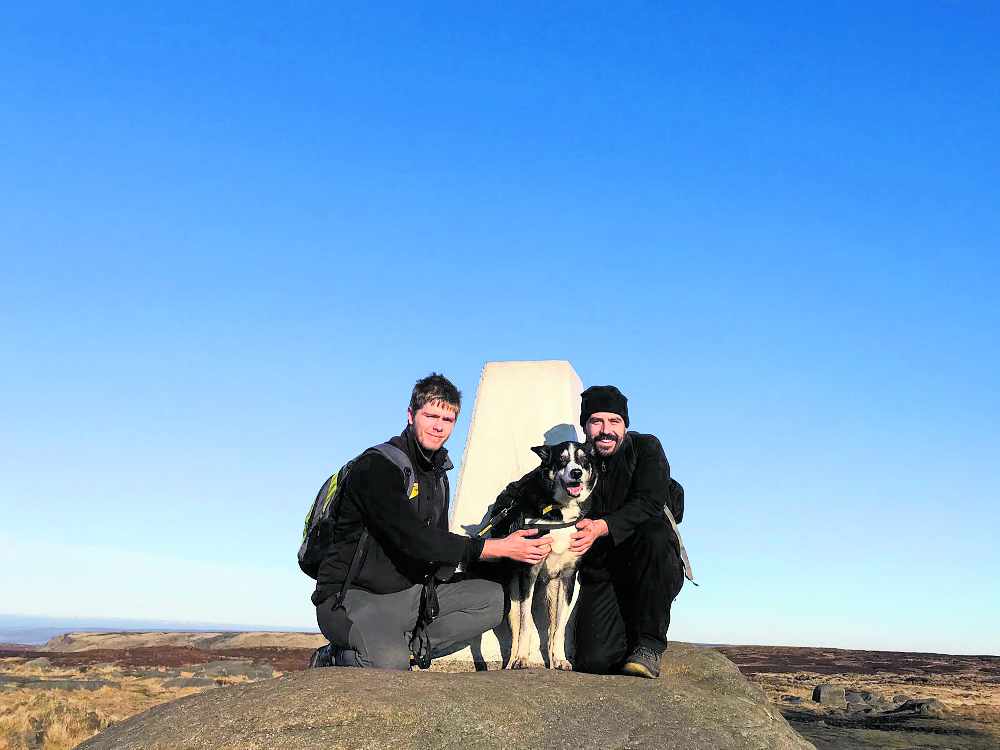 Oliver loved his day out to the Peak District with Canine Carers Danny Herrington and Cameron Chatton.
Oliver was handed over to Dogs Trust Manchester in January last year after a change in his family's circumstances meant he could no longer stay with them. He is a typical collie who loves to keep active, his favourite game being fetch which he excels at. Oliver likes to keep his brain busy too and is definitely proof that you can teach an older dog new tricks as he picks new things up really quickly.
Dawn says: "Oliver is such a gorgeous boy and once he's got to know you, especially if you are a fan of playing fetch, he's definitely a friend for life! He simply needs a quiet home with people who like to get out and about for lovely walks.
"He would like a home without children so there isn't too much hustle and bustle but he has previously lived with a cat so he could potentially share his new home with a feline friend."
If you think you could be the perfect partner for Oliver, call 0161 470 1042, visit Dogs Trust Manchester at Parkway, Denton, M34 3SG or go to www.dogstrust.org.uk.
On top of the world! Oliver took hiking up Kinder Scout in his stride.
Main image:
Oliver will be jumping for joy if he finds his forever home after a year-long wait.