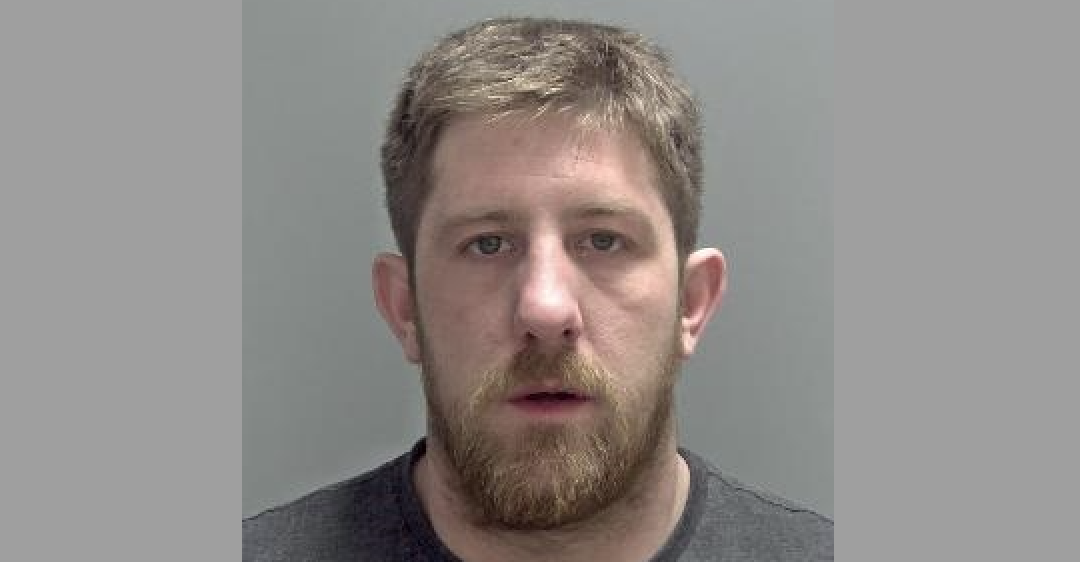 Richard Hall
Police praise victim for her bravery as family speak of their harrowing ordeal
Relatives of the victim of a child sex abuser have spoken of the harrowing impact of his actions as they attempt to rebuild their lives.
Richard Hall, 36, is behind bars after being given a five years' jail term with an Indefinite Sexual Harm Prevention Order also imposed.
Hall, 36, whose address was given as Stockport Road, Ashton, was sentenced at Norwich Crown Court last week.
A former student at Egerton Park in Denton before going on to serve in the army, he was found guilty following a trial of causing or inciting a child to engage in sexual activity and four counts of sexual activity with a child.
The judge said Hall had groomed his victim and had displayed no remorse, stating he was a dangerous man to society.
This week relatives of his victim, who remain anonymous to protect their identity, said they welcomed the sentence and justice had been done, but the victim and family members will have to face the lifetime impact of his actions.
They spoke out following the trial in the hope it will encourage other victims of child sexual abuse, sexual assault or rape to have the courage to come forward.
In a statement they said: "Paedophiles purposely take the child mentally, emotionally and physically despite knowing that it is wrong. They lure them and lie and prey on the most vulnerable children in our society. They are calculated and manipulative.
"They adopt a personality that we often find charming, trustworthy and likeable. They search out children like a predator stalking prey and they hurt everyone in their path.
"We want people to realise and be aware of how a predator can so easily infiltrate a family; Richard Hall didn't just groom his victim but an entire family who are all his victims.
"People need to learn how to recognise grooming behaviour, it really is the absolute unthinkable and the ultimate betrayal."
The victim and family members have been left with a range of mental health difficulties as a result of their ordeal, being diagnosed with social anxiety, depression, Post Traumatic Stress Disorder with difficulties forming relationships, ultimately with one of the victims even threatening to take their own life.
In a victim impact statement Hall's victim said: "Sexual abuse isn't murder but it is like killing someone inside... they are alive to feel that pain forever and watch what the abuser has done to the surrounding people - that applies to all of my family because they were mentally abused... we all have to live with this."
The relative continued: "We have very special thanks and gratitude to Norfolk Constabulary, especially the investigating officer, CPS with our outstanding barrister and of course the Judge himself. We do feel as though we have justice despite the ongoing, lifetime impact that this has had.
"We hope our story might give victims courage to speak out and we send a clear message that child sexual abuse, sexual assault and rape is and will continue to be tackled and stamped out."
The case against Hall was brought following an investigation by Norfolk and Suffolk Police.
Investigating officer Detective Constable Natalie Riseborough said: "First and foremost I would like to commend the courage of the victim in this case. I can only imagine the ordeal she has been through and the enormous impact that this has had on her life.
"She has been incredibly brave in speaking out and breaking the cycle of abuse and preventing it from happening to others. I hope this court result will bring some kind of closure for both her and her family and allow them to start to heal from what has happened."
Locally, Greater Manchester Police is nationally recognised as a model of good practice in terms of support services available to victims of sexually related crimes.
If you or someone you know has been raped or sexually assaulted, police encourage victims not to suffer in silence and report it.
Saint Mary's Sexual Assault Referral Centre, Manchester, provides a comprehensive and co-ordinated response to men, women and children.
Services are available on a 24-hour basis and can be accessed by telephoning 0161 276 6515.