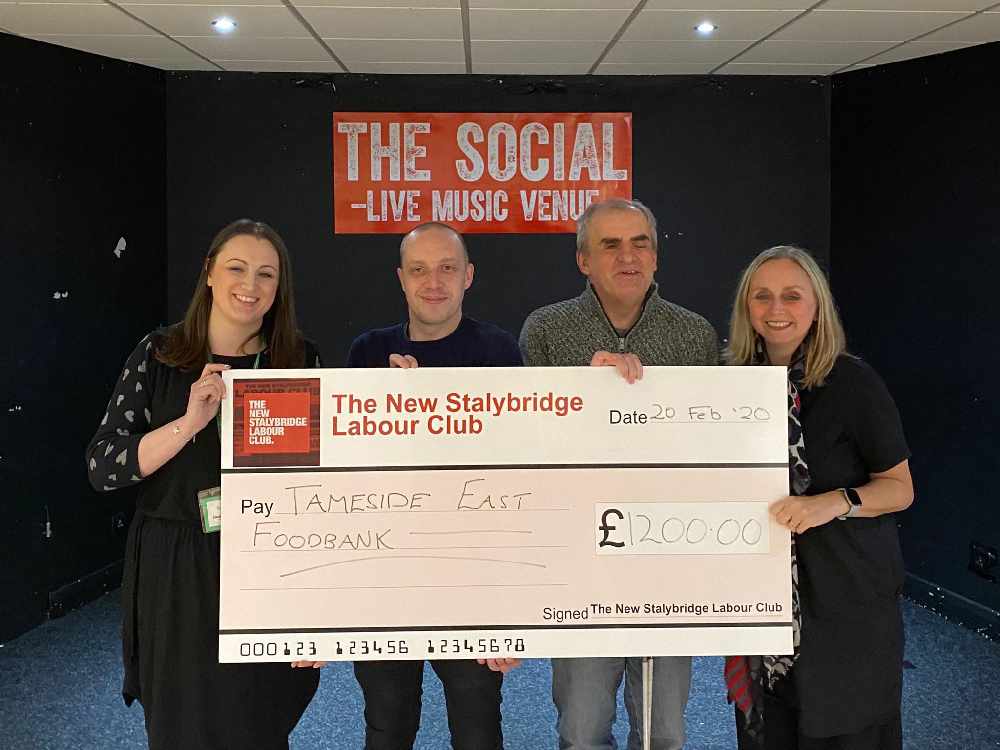 A charity concert in Stalybridge has raised more than £1,000 for a local foodbank.
The second annual 'Rock the Foodbank' gig was held last month at 'The Social', Stalybridge Labour Club's rebranded music venue.
Headlined by The Scuttlers, the gig also featured performances from top local talent including the Stepford Wives, Oceans on Mars, Good for Gordon, Stanleys, Last Race Home and Oliver Vawdrey. Hyde-band Narrow Margin also performed.
Admission on the night was £10, with all ticket money donated to the Tameside East Foodbank.
A grand total of £1,200 was raised, with local councillors presenting the cheque to the foodbank last week.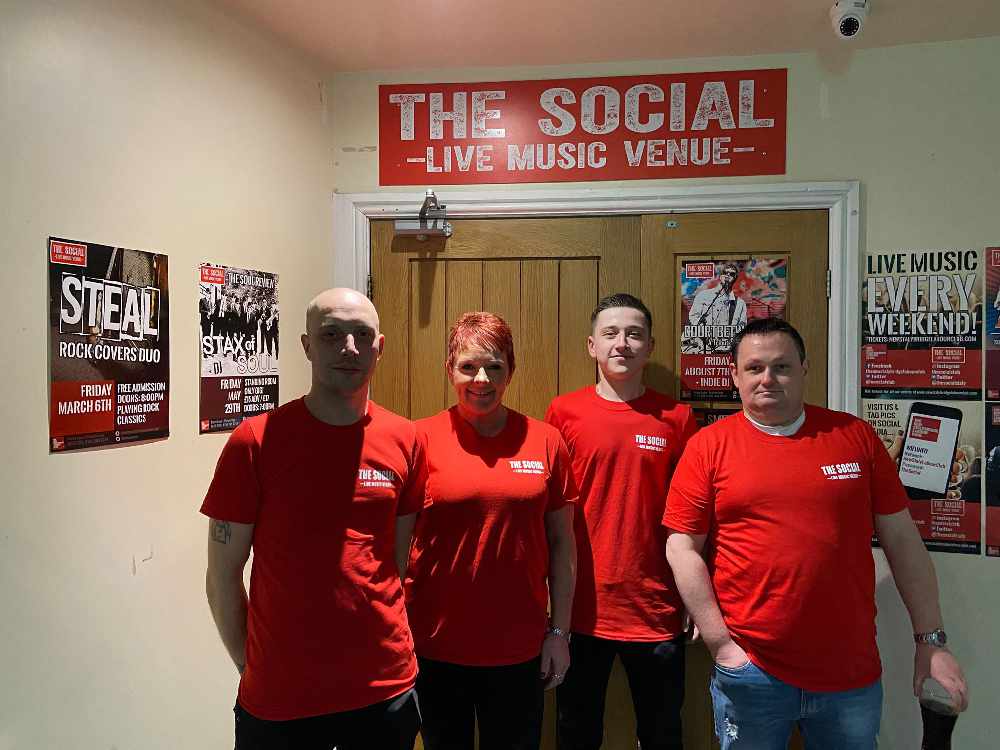 The Social team
Main image:
Councillors Sam Gosling, Adrian Pearce and Leanne Feeley presenting the cheque.