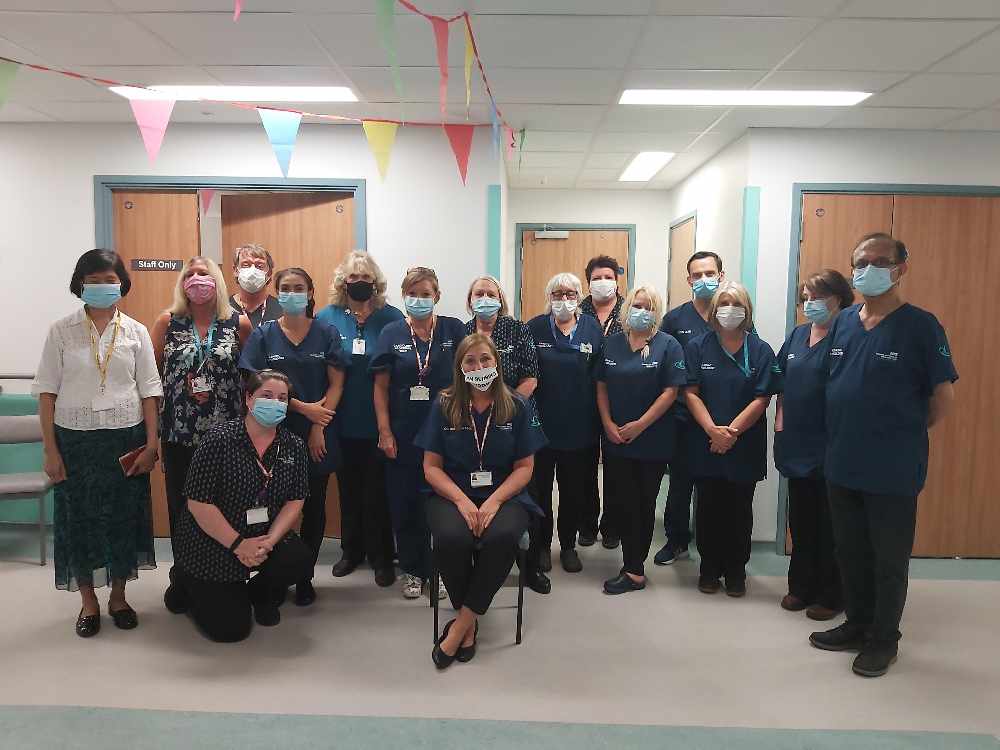 Bev Livesey has retired after working in the Cardio-Respiratory Department at Tameside Hospital for some 45 years! 
Last Friday (June 26) was her final day after she joined Tameside and Glossop Integrated Care NHS Foundation Trust at the age of 17 as a student physiologist.
She then progressed through the Cardio-Respiratory Department to the position of unit manager, which she had undertaken for the last 20 years.
Bev has overseen many changes to the unit during her time and has served countless patients and the wider community of Tameside.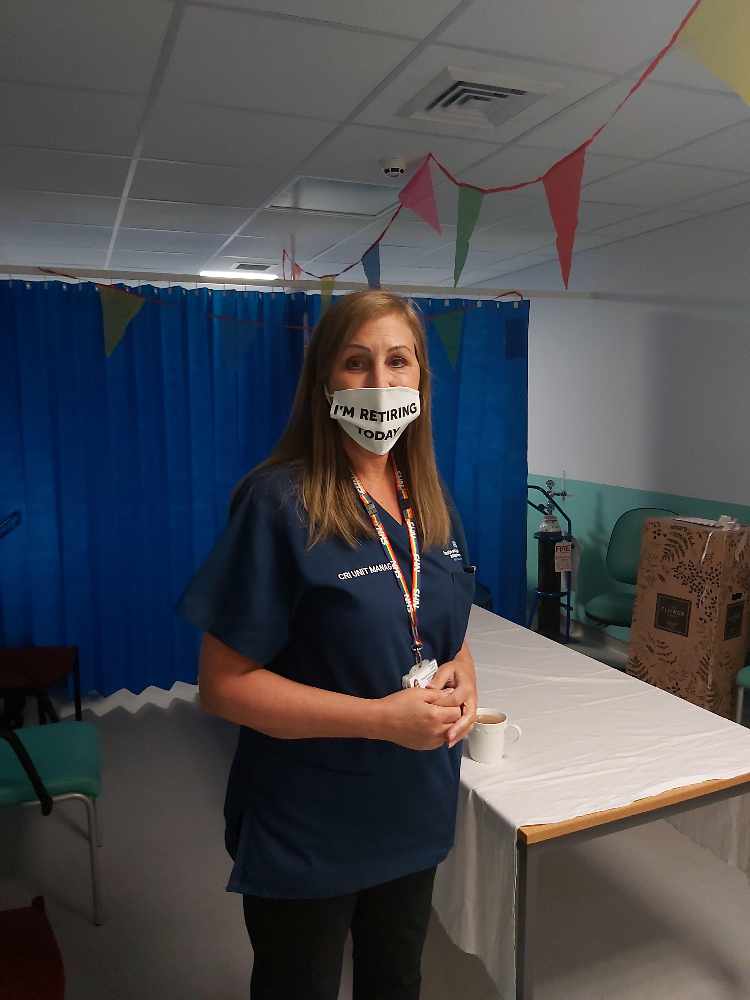 Bev on her final day working at the hospital last Friday
Nikki Ralph has been the deputy manager in the unit for 12 years.
She said: "I'll miss Bev's beaming smile and all the laughter. Bev was always a supportive and professional colleague and she really moved us forward as a department.
"It is such a shame that we couldn't have the party that Bev deserves because of the current pandemic and social distancing. When it is over, we will give Bev a proper send off."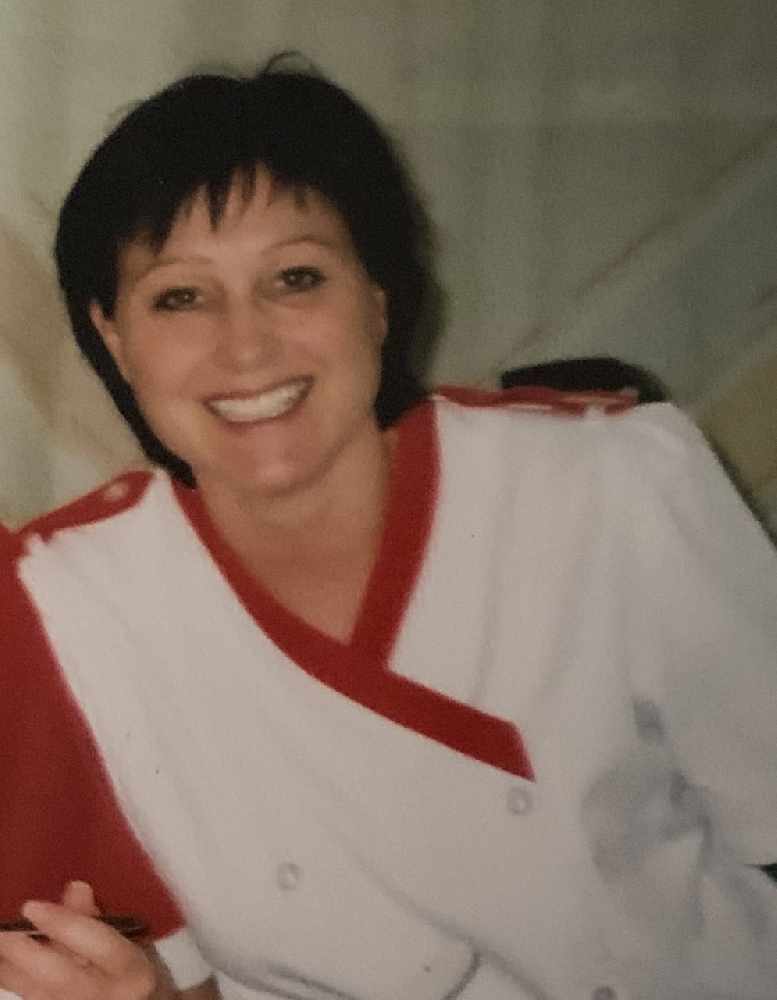 Bev in her younger days
Amanda Bromley, Director of HR at Tameside and Glossop Integrated Care NHS FT, said: "We wish Bev all the very best and a long and happy retirement. As a valued and long serving member of the team we are going to miss her hugely.
"Bev is well respected and much loved by her staff, and throughout the Trust. She has developed the Cardio-Respiratory unit into the fantastic unit that it is today and will be a great loss to us all."
Main image:
Bev (centre) with the rest of the Cardio-Respiratory Team at the hospital.