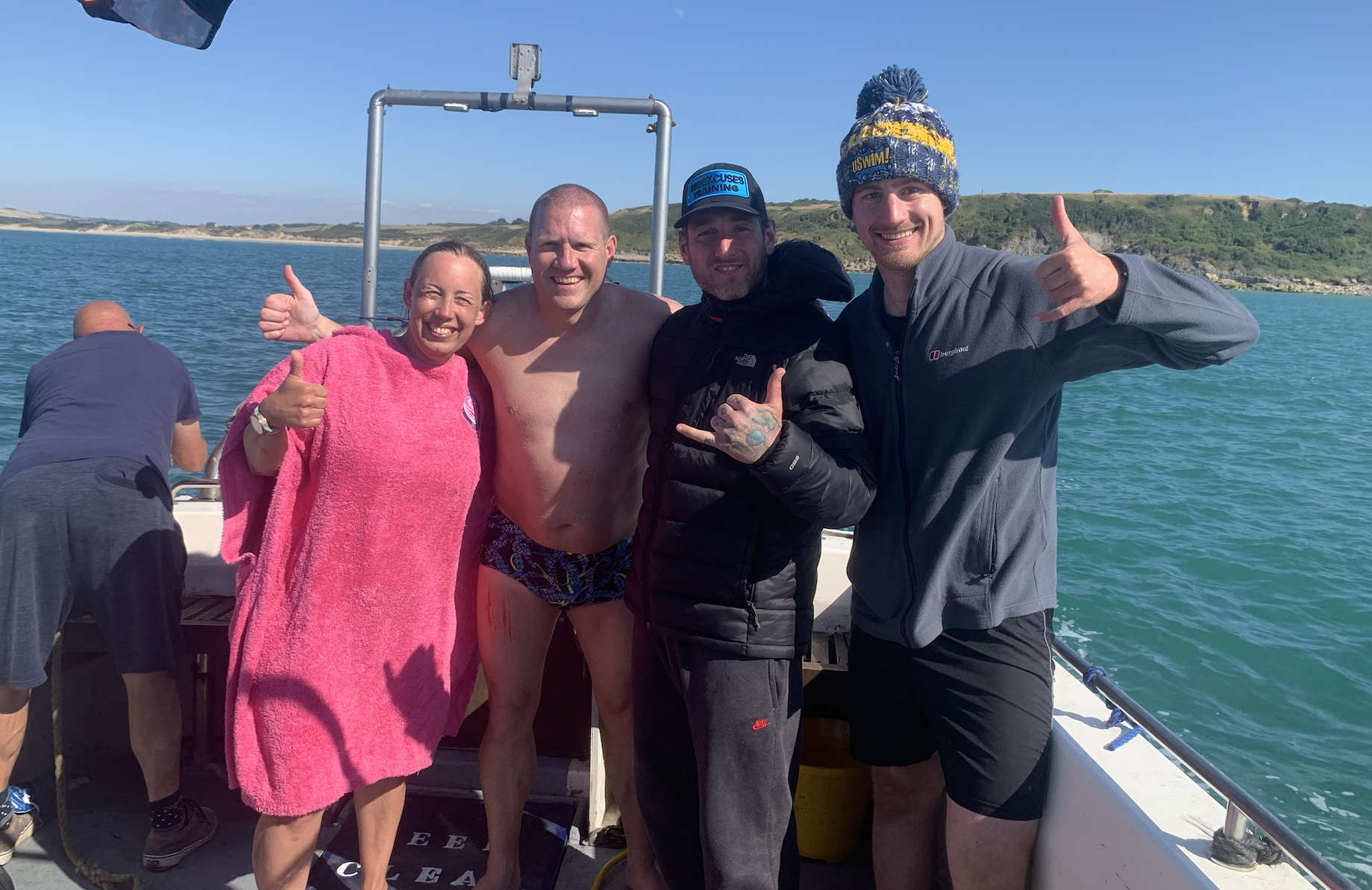 Soldier, fundraiser and now English Channel swimmer, William Mahaffey has defied all odds after completing his biggest challenge yet.
Originally planning to tackle a solo swim across the English Channel in 2021, William has faced an array of setbacks. Battling forward to pursue his goal, he has had to endure injuries, illness, and plan changes before taking to the water.
After facing illness, William made the decision to swap from a solo swim to a relay, taking three other swimmers out with him.
"I underestimated how tough the training and the swim would be, so now I'm glad that it's over.
"But this is what I represent, I want to show everyone that life happens and gets in the way, but you have to keep going. I feel like that's exactly what I've done in this challenge," William said.
The Audenshaw hero trained excessively hard to reach his target of swimming the Channel, combining long hours of working with training sessions.
However, his hard work has now paid off, after he and his team completed their English Channel swim in a great time of 11 hours 52 minutes.
"We decided to do an hour each in the water. So, one of the swimmers, Dom, set off for his hour, then my friend Michael did an hour, then it was my turn, and finally Sally did an hour.
"Every time it was your turn to get in the water you knew it was going to be tough."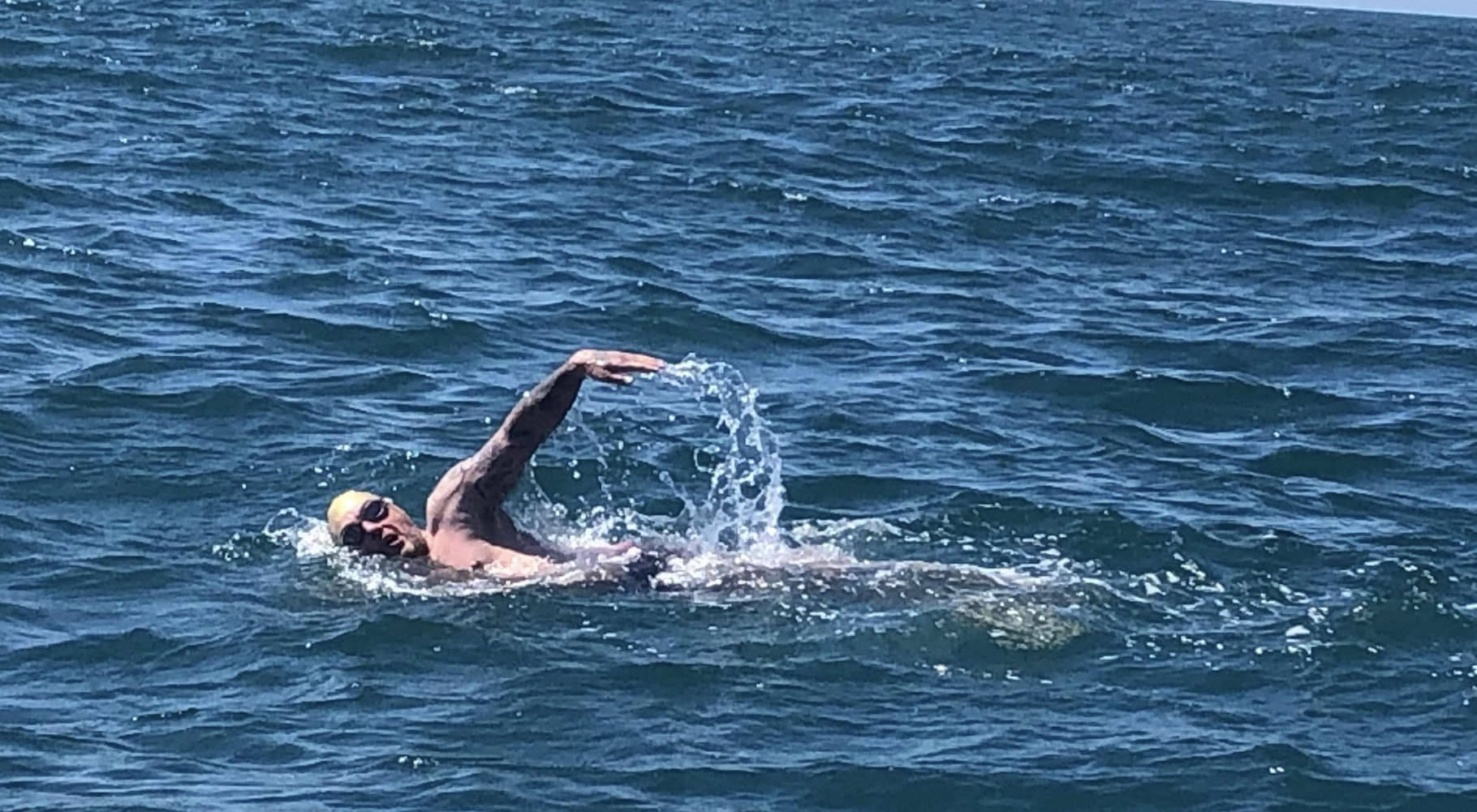 William said he had so many fears running through his mind during the swim. He worried about the intense cold temperatures and found himself stressing about whether he was safe.
However, when he spoke internally to himself, he reminded his mind that there were people around to watch out for him. He vowed to never deal with the cold again after his final hour.
"The solo attempt would've been a crazy physical challenge, but the relay was a different game. It was a challenge of getting out of the water, trying to recover and get some sugar in.
"Once you recovered, you had to go back and do it all again," he said.
But for William, this challenge had deeper roots than just a physical swim.
As a child, William was an incredible swimmer, taking part in regular galas. Devastatingly, he lost his dad to suicide, changing the course of his life forever.
Struggling to deal with his grief, William found himself on a dark path, one which saw him giving up his passion for swimming.
So, when the idea came to dive back into swimming and raise funds for The Anthony Seddon Foundation, it was a no-brainer.
"Swimming reminds me of my life then, and the time in my life when everything changed.
"I thought it would be good to go back to swimming, face my own demons and raise money for the reason that it all started," he said.
William has raised an incredible £3,351 for The Anthony Seddon Fund, money that will go towards the life-saving work that they carry out.
The athlete still has fundraising in his sights for the future, but for now he is looking forward to spending some well-earned time with his family.
You can support his JustGiving page here.
Read more from the Tameside Reporter
Click here for more of the latest news
Click here to read the latest edition of the paper online
Click here to find out where you can pick up a copy of the paper