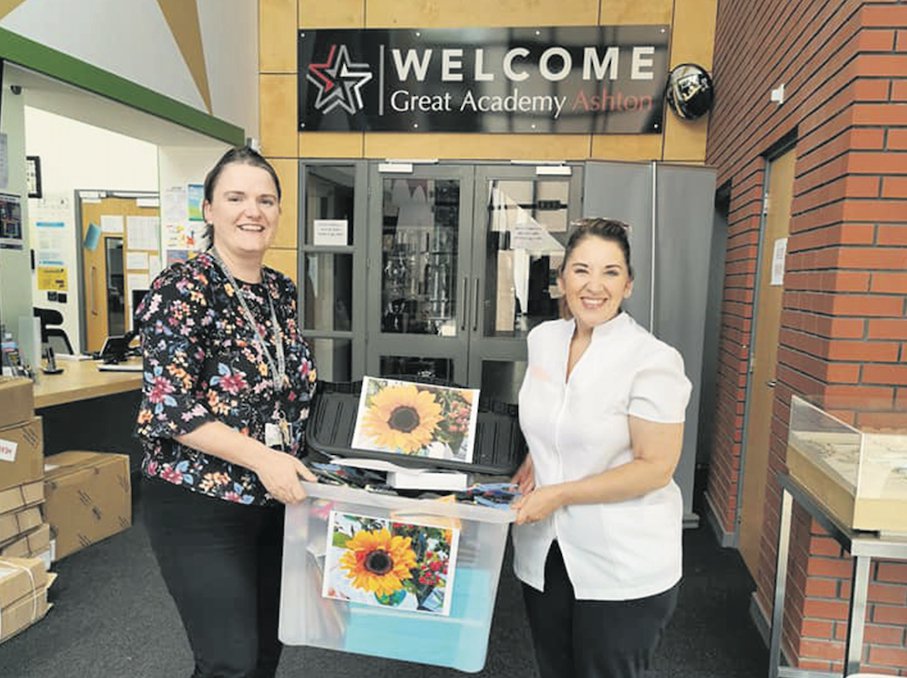 Maria Patricia Nwoji is on a mission to ensure every child goes to school with the right equipment.
The Ashton mum, who runs Maria Patricia Laser Tattoo and Hair Removal, has launched the 'Sunflower Box' appeal to collect pens, pencils, calculators and other school supplies for children from low-income families.
Maria was inspired to set up the appeal after a chance encounter with her son's friend, which left her with a need to do something.
"The idea of the Sunflower Box when my son was at home and I went into his bedroom to give him a pack of pens," Maria said. "He had a friend in there and as I left the bedroom he said: "I wish my mum could afford pens like those."
"As he left to go home, I just said: "A pen does not define a person. It doesn't matter whether it's a 10p pen or a £10 pen, it's about the magic you create with it."
"It lay heavily on my mind all night. I did give the young man some pens but it lay heavily. I thought, 'Have we got a problem now in schools where kids are not going to school equipped with pens, pencils and stuff like that?'"
Maria put out an appeal on her businesses Facebook page and within a week had filled large plastic box full of school supplies. Two local businesses, Go Hard Clothing and Blackrock Search, have already pledged to supply pens every few months to support the appeal.
Gareth Brobbin, owner of Blackrock Search, said: "Maria contacted me and told me what she was thinking. Knowing what I know from being in schools with my previous job, she asked me if I would support it. The one thing I know about Maria is that when she gets an idea, she kind of bulldozes it and I knew it wouldn't just be one school. She's like a dog with a bone so I think it's going to grow and be successful.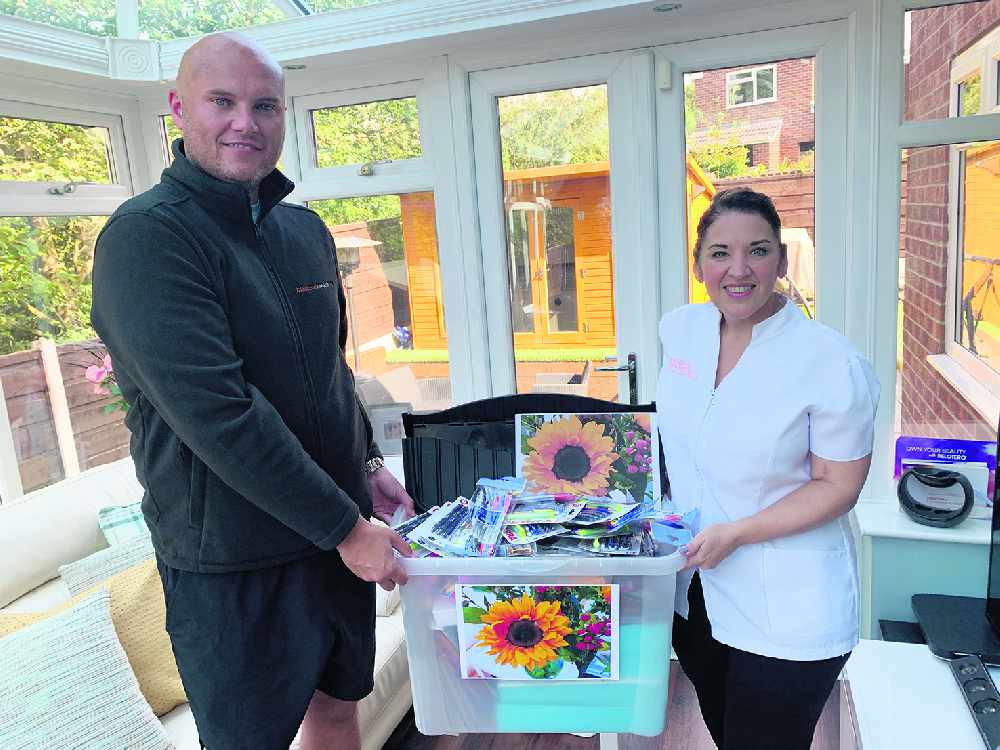 "As a business, we're more than happy to support stuff like this because it's about investing in our future. Kids shouldn't miss out on the basics and they are. To some people, it's a given but for others it is a huge thing. For my business, and me there is no better person to front this than Maria."
Despite being less than two weeks old, a full box of supplies was delivered to the first school, Great Academy Ashton. It was a proud moment for both Maria and the school.
Headteacher Jenny Langley said: "Great Academy Ashton is so proud to be the pilot school for Maria's brilliant work – we are already using our first Sunflower Box to help students who need a bit extra and to reward those who deserve a bit of recognition every now and then.
Our community is so supportive of us and the students - and I think that is evident in the many donations they have given so far, but most of all I think we are lucky to have someone like Maria in the students' corner, she is so determined to make sure every child has a positive experience in school and it is great to be the beneficiaries of her hard work.
This is such a simple idea but it has huge potential in so many ways – from making the day a little bit easier for a young person to really showing them that their community cares and supports their education. I hope it does reach every school and I am sure it will.
While the Sunflower Box appeal has started in one school, Maria has set her sights on a much bigger target, aiming to have a Sunflower Box in every school across the North West by 2021.
She said: "We've identified now that we're at crisis point, where some low-income families cannot afford to send their kids to school equipped with pens, pencils, calculators etc. It will go on into year 10 and 11 when they need money for revision books and things like that.
"If these kids aren't prepared then how are they going to feel energetic about learning? If they feel embarrassed that they're not as good as the next kid? That feeling must be awful, there is definitely a problem."
For more information on the Sunflower Box appeal, visit www.facebook.com/Mariassunflowerbox.