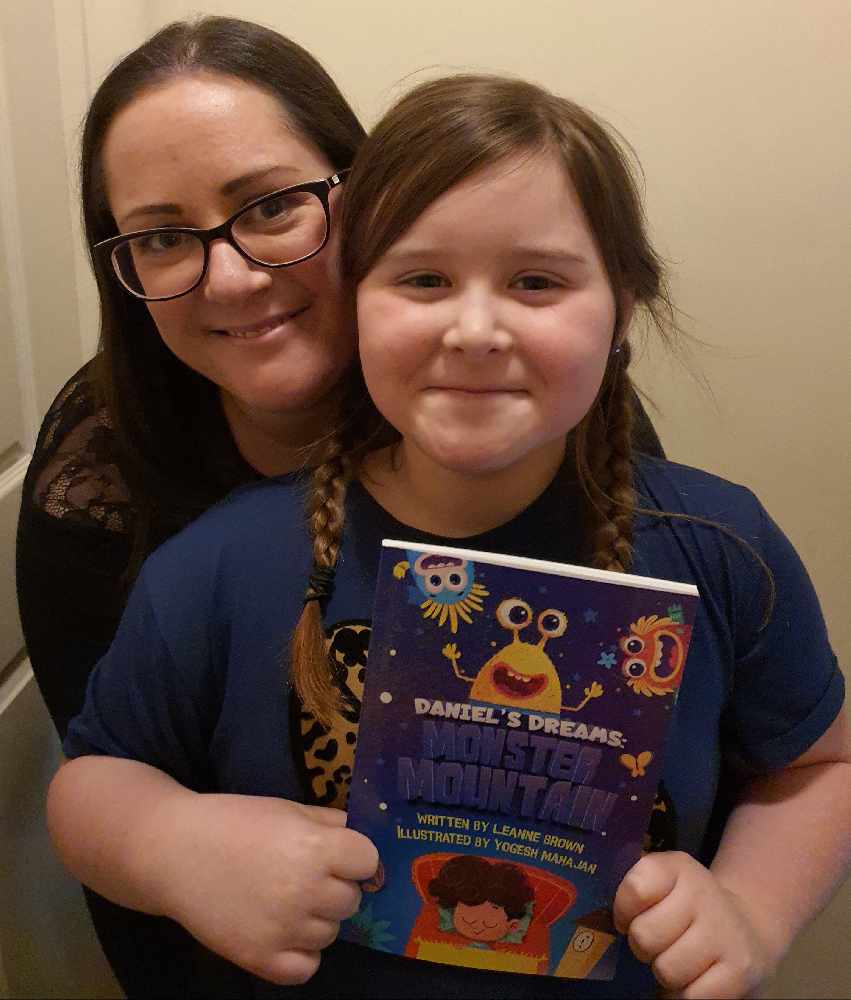 An author from Ashton has released the first in a series of children's books which not only share fun and adventurous stories, but help children recognise and understand mental health issues.
Leanne Brown, 35, has been using her time during the successive lockdowns to pen the first volume in her series, called 'Daniel's Dream: Monster Mountain' - a story with an underlying moral about mental wellbeing.
Last July, Leanne told the Reporter she was inspired to write the story after realising there was a lack of children's books covering a range of mental health illnesses. She also drew on her own personal experiences as a teacher in special educational needs.
Now on a career break, Leanne - who lives with her eight-year-old daughter Erin and partner Steve - has had the time to publish 'Daniel's Dream: Monster Mountain', which was released this week.
The book follows a shy schoolboy, Daniel. In his dreams, he's transported on adventures. One night, he goes to Monster Mountain and meets its inhabitants, who are struggling with issues such as depression, grief, PTSD, anxiety, bullying, OCD and ADHD.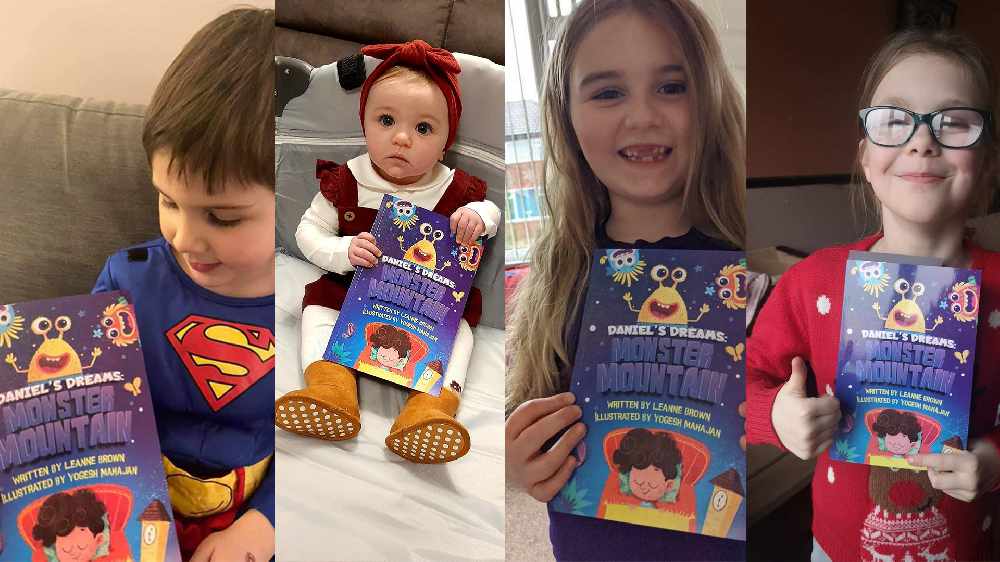 (left to right) Thomas Towns, Bailey Kay, Skye Fuller and Amber Loughman are already enjoying the book.
Each story in the series intends to address one of these problems, with the first book focused on anxiety.
Leanne said: "Mental health is a tough issue to discuss with children, chiefly because nobody can "see" you suffering. I want children to understand that suffering from a mental health condition doesn't make them weak or unworthy. Quite the opposite – I want them to embrace their strength, drive and tenacity. These stories will help immensely.
"My goal is to help youngsters see that mental and physical health are equal, and there's of course no blame with either. Fiction is a wonderful playground through which to share these vital messages, and the stories of the monsters will make the subject matter funny, assessable and endlessly fun. I'm so proud to be fighting for such an important cause and can't wait to see how far I can take these books."
The first book in Leanne's series 'Daniel's Dream: Monster Mountain' is available now in paperback and audio book on Amazon. It can also be purchased from Leanne's website: www.dreambelieveread.co.uk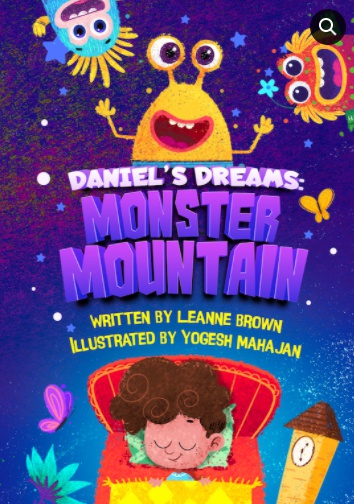 Main image:
Author Leanne Brown and daughter Erin with the book 'Daniel's Dream: Monster Mountain'.