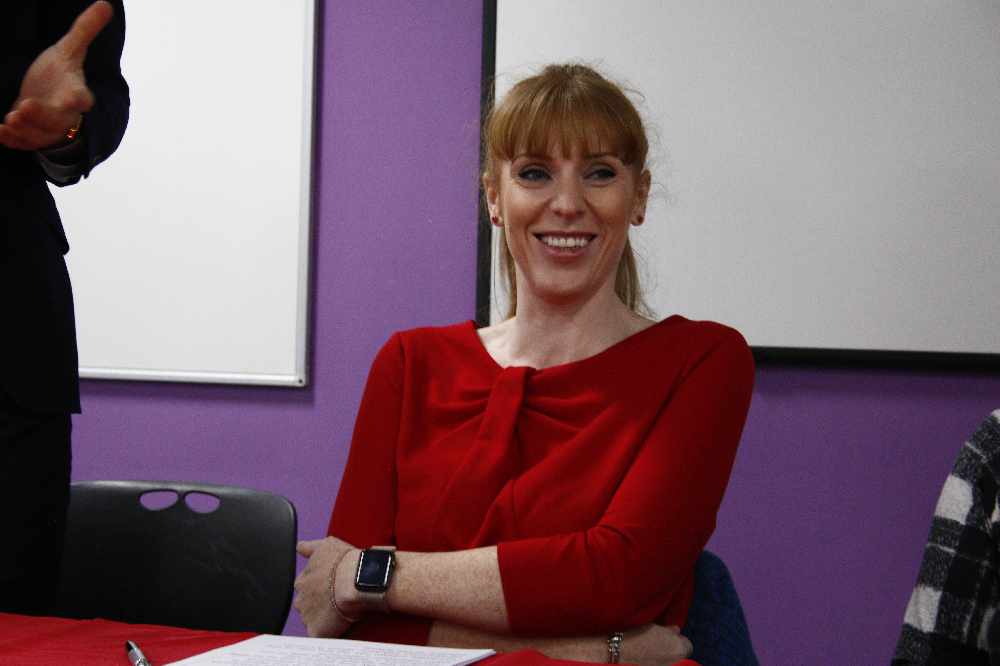 Angela Rayner promised Labour would provide free breakfasts to all primary school children should they win the next election during a speech at Clarendon Sixth Form College today (Thursday 5 December.)
She was launching Labour's education policies should they win the next election in her role as shadow education secretary.
The former Ashton MP also pledged to recruit 20,000 more teachers, cap class sizes at 30 and more money for "crumbling" school buildings.
In addition to extending free breakfasts to all primary school children, she announced the party would also trial it in secondary schools, should the gain power and a new scheme of 'extended schools' would be set up to ease the burden on struggling families, allowing them to access activities and sport during holidays.
Speaking to the Reporter, Angela said: "I'm really proud of it [the policies]. It came from on of my local councillors here about poverty-proofing schools. We really do need to make sure that our schools locally and nationally have the resources we need. A hungry child can't learn and can't stay occupied in the classroom."
She says that she's spoken directly to headteachers who tell her they're at breaking point. "I care about Tameside and I care about my constituents. I listen to the headteachers tell me about how kids come into school hungry and their parents are devastated because they want to do their best by their kids but they're having to go to food banks.
"I visited a food bank in Oldham and I saw the nappies and the baby food - it broke my heart. When I was a mum at 16 I didn't have to go to a food bank and to get food and nappies for my children."
Rayner said that Labour plan to pay for the polices by increasing tax on "the top five per cent of earners" and raising corporation tax. She said: "Those businesses under £300,000 income will be protected from paying more, but the big corporations will pay a bit more and by doing that we'll be able to give the kids the future they deserve.
"For those that say you can't do it, you can't afford it, it won't happen - we did do it, we can afford it and we created the system that we have today. That's what Labour did in 1945 and that's what Labour will do in 2019."