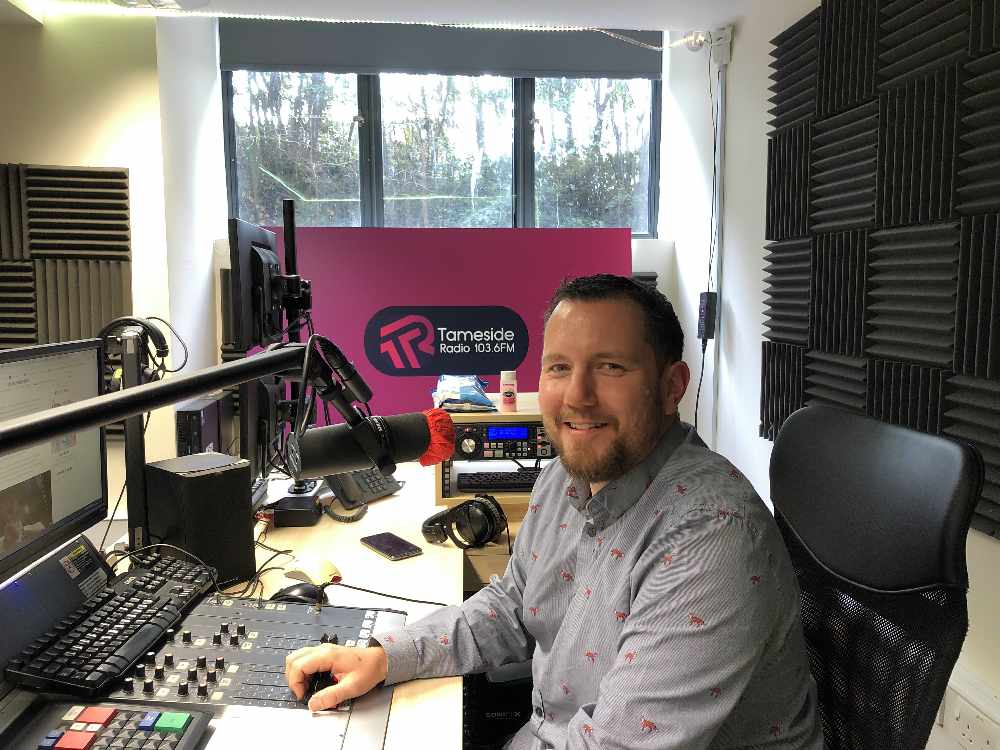 Tameside Radio's Breakfast presenter Alex B Cann.
The Tameside Radio presenter reflects on the 9/11 terror attacks in the United States of America, ahead of the 20th anniversary on Saturday.
This weekend marks 20 years since the 9/11 terror attacks, which saw hijacked planes fly into the World Trade Centre in New York and change the world forever.
Almost 3,000 people were killed, including over 400 emergency workers, and a further 6,000 injured, in scenes that I still can't process when I see them on TV. Eighteen people were miraculously rescued from the rubble.
I was gripped when I watched the ITV documentary on Tuesday evening, although it made extremely difficult viewing, as the day's events were told through the eyes of people who witnessed them. There was not the usual narrator. The footage literally told us everything we needed to know, and no scripted words were required.
The sight of people jumping from the towers is still impossibly harrowing to witness, and the bravery of the firefighters is beyond my comprehension.
Cars were blowing up in the street, and the clouds of dust and debris chased people through the streets.
Back in 2001, Google was only just becoming something we'd heard of. Offices were paper-based, so one of the sights that became synonymous with the Twin Towers falling was endless reams of paper floating down from the sky.
There were queues of people desperate to use street payphones, and a few with instant cameras captured the scene on the streets.
Those who escaped the buildings, or weren't at work that day, won't have a single day where they don't think about how lucky they were. So many lives shattered, and for what exactly?
Two decades later, the world still feels like a pretty turbulent place, and not just because we are living through a global pandemic.
Events in Afghanistan have dominated the headlines and we must never forget the bravery of our troops, especially those who lost their lives for our country.
It's a conflict that has ended with the Taliban quickly re-establishing control, and many still desperate to leave the country, queuing up at borders and literally throwing themselves onto the last planes to leave.
The sight of desperate refugees arriving on our shores in flimsy dinghy boats is heart-breaking, and I hope we can remember what they've been through that led them to flee their country with nothing but the clothes on their back.
The bravery of those protesting against their new rulers' iron grip is hugely admirable too, especially the women who fear being silenced or denied basic rights like education and employment once again.
Back to home events, and after writing about seismic terror attacks that changed the world forever, it feels like some of the things we get heated about are not quite on the same scale.
I understand not everyone likes wearing a face covering in the supermarket, but I am now done with even trying to persuade anti-maskers of their merits.
I expect we may need some additional restrictions as the weather gets colder, and masks form an important part of this. Why the requirement was ever dropped, I don't know. Same with social distancing. I'm a big fan of any rules that require people not to shout in my face on a night out.
Some of the coverage around Covid rules has bordered on hysterical, and I have to say looks truly pathetic when you apply a sense of perspective.
Over 900 people are still being hospitalised a day, and we have to do what we can to keep each other safe. It's all about humanity, consideration and kindness. As I get older, I'm learning to live in the moment more, and worry less about the pointless stuff. We only have one life, so don't waste it being vitriolic on social media or worrying about things you can't control.
I'll be taking a few quiet moments to light a candle and remember those who lost their lives in 9/11 on Saturday.
You can listen to Alex every weekday from 7am to 11am and on the 'Super Scoreboard' show on Saturdays from 3pm to 7pm, on Tameside Radio 103.6FM.
Read more from the Tameside Reporter
Click here for more of the latest news
Click here to read the latest edition of the paper online
Click here to find out where you can pick up a copy of the paper