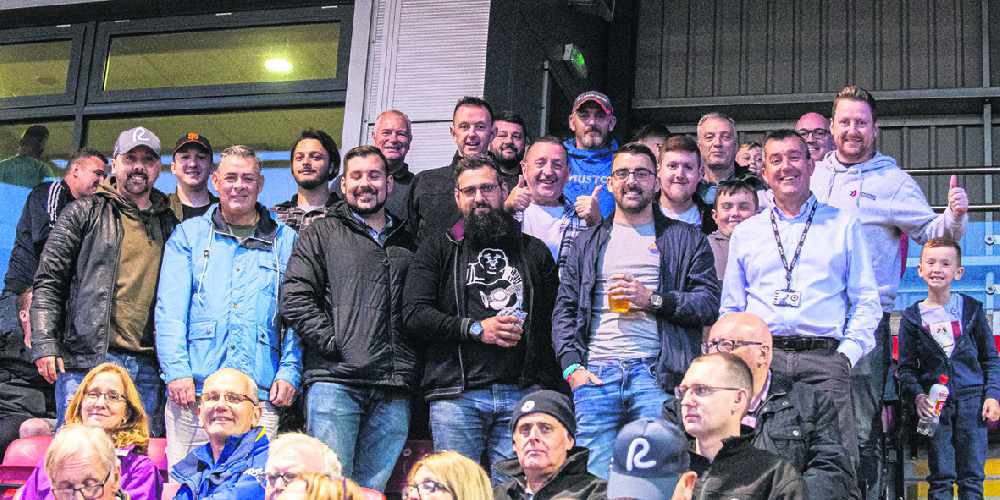 30 veterans and their families got to experience a communityy night out thanks to Moving Forces and Belle Vue Speedway this week.
100 tickets were made available to the charity free of charge by Belle Vue after the two organisations were introduced by a fan.
Members of TASC, Tameside's Armed Forces Community, were among those invited to enjoy the racing and Peter Carruthers, who runs Moving Forces, said it was a great family night: "We got a very generous offer of 100 free tickets from Belle Vue Aces and out of that 30 of those people were veterans.
"What was great was that they could bring their families and we just had a real community night."
The racing was a hit with the spectators, many of whom were watching for the first time and said that the regulars in the crowd helped to keep the first timers informed about the rules and score.
Peter said: "I'd certainly like to come again. I can't thank Adrian Smith and everyone at Belle Vue Speedway enough for making us so welcome.
"I couldn't believe he offered us 100 tickets and I needed to make sure I got these filled, which is sometimes not an easy task with veterans.
"We had people waiting for tickets, some people today couldn't make it in the end and very quickly people stepped in to take their place."
Adrian Smith, CEO of Belle Vue Speedway, was delighted to be able to welcome former members of the armed services to the club and said it's important to give back to the community. "Our emergency services as well as our forces are really important to this country" he explained. "It's a little thing to thank them and let them know that they're welcome any time.
"If you look at the charity its about getting them involved in the community and we wanted to support that.
"We do a lot with the community anyway, but certainly we want to get involved with more groups."