Learning to kick a ball before she even learnt to take her first steps, Kay Higgins found her passion for sport at a very young age and has seen it only grow since.
She began her sporting journey at Denton Town, where she was granted various accolades for her performance including 'managers player of the tournament' and 'player of the season'. Noticing this early talent, Kay was invited to trials for prestigious teams, watching her passion grow.
After a successful early start to her career, she decided to take some time away from the sport to focus on her family, before decided to restart her semi-professional career at Ashton United and became the first female to score a hattrick for the club.
With a desire to progress even further, Kay signed for Rochdale AFC, a team that saw her being awarded the top scorer last season in the left-wing position.
'I've always had a love for sport,' she says.
"I feel like sport gives you the freedom from real life struggles and during the time that you are playing you are focused on just the game, nothing else matters.
"Sport brings people together from all over the world and a simple bit of exercise can transform your day," she says.
Having taken part in sport since she was a child, Kay knows just how beneficial regular exercise can be for young people and now works to provide that to others.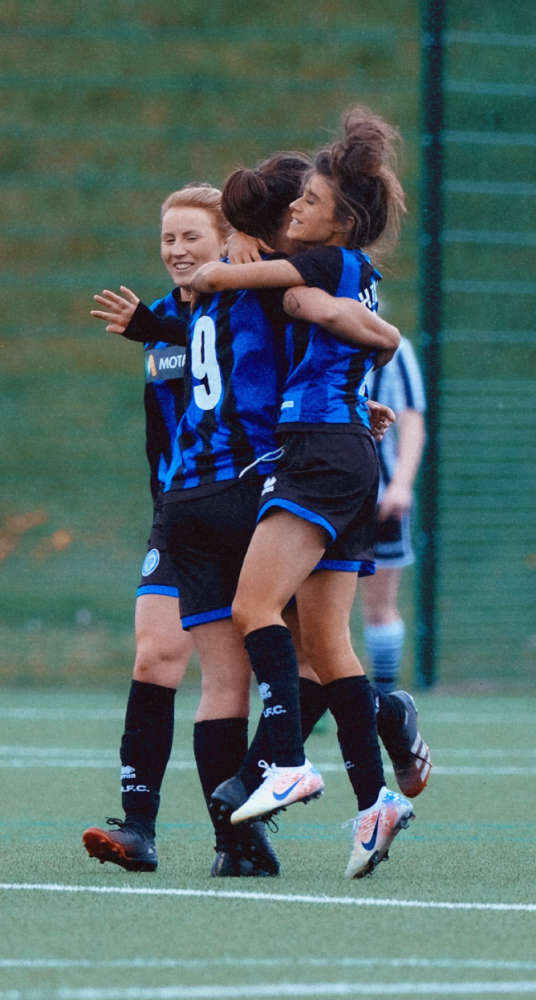 Working within primary schools as part of Peak Active Sport around the High Peak as well as coaching for Glossop North end U7's, she remembers the benefit her coaches had on her at a young age and strives to be that positive influence for others.
"I know how important a good coach is for someone who is learning to play the game.
"I love helping others to achieve their own goals and I love watching my team grow every week. Knowing I've been a part of their journey is a great feeling for me," she says.
She also believes it is essential for young people to be introduced into the world of sport, looking back to the friendships she made 15 years ago which she still holds dearly today.
"When I played, I made friends for life along the way, it helps to develop character and learn social skills, they learn so much about respect for others and the sport itself," Kay says.
The 24-year-old has worked tirelessly to reach her current standard in her sport and promoting the benefits of an active and healthy lifestyle to the next generation of players shows the level of dedication she holds.
In a world when restrictions have held us back for so long, ensuring that children have the space to be free and take part in an activity is more important than ever.
Want more local sports stories?
Head to https://www.questmedianetwork.co.uk/news/sport/ to see more of our coverage - from community and non-league football to local and county cricket, boxing, athletics, basketball, Esports and golf.