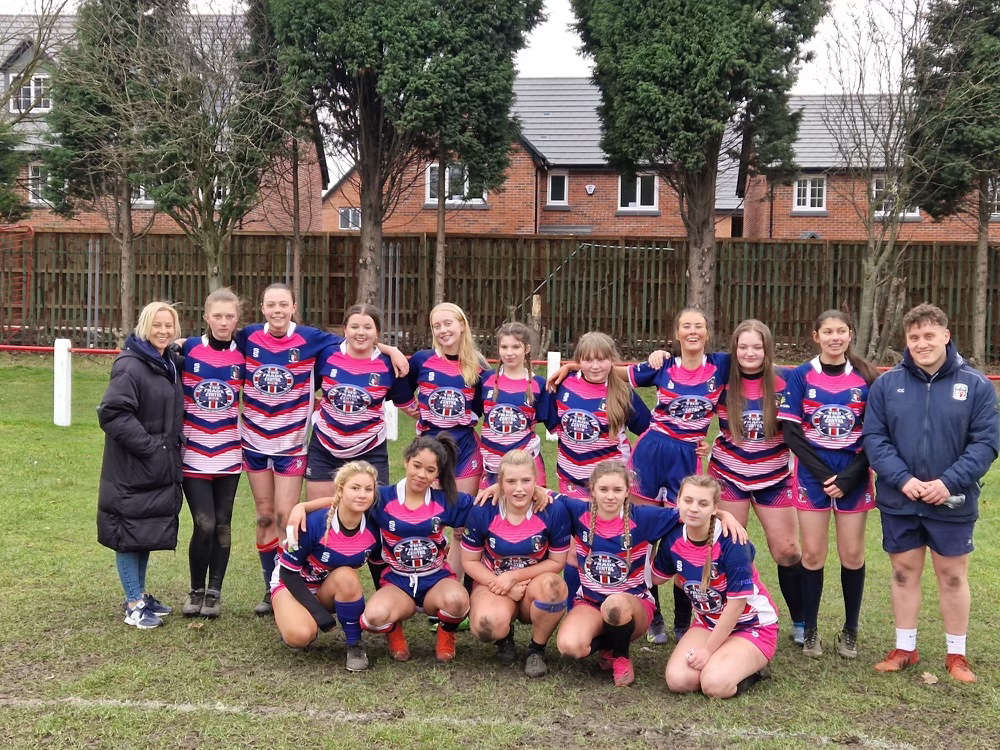 Often viewed as male dominated, the sport of rugby has proven to be an incredible activity for women, and Aldwinians RUFC are inspiring females to take part.
When the Lionesses rose to fame in the summer of 2022, the fate of women's sport was placed into safe hands.
An increase in participation rates and viewing figures of women's sport were welcomed in the following months, with many females finally feeling empowered to get involved in sport.
This notion is something that Aldwinians plan to bottle up and sell, as they aim to share the amazing sport of rugby with the community.
Girl's coach, Emma Sandbach, has been involved with the club for a number of years and was enticed to join when her sons began to enjoy the game.
She began to play for the ladies team before turning her attention to coaching.
Aldwinians are proud to offer rugby for a range of ages, and Emma says there are a wide range of sessions for girls to get involved in.
"We've got an U16's team and they're pretty much a full squad now which is brilliant. We've then got around seven U14's and the squad is building there.
"We also have around nine U12's. Girls play with boys up until year six, then when they reach that point, they're no longer allowed to play with them.
"That has happened historically, but it's meant in previous years that girls have been left with no game after reaching that age.
"We've really tried to push the female side of the club and get the girls teams going," she said.
As well as a range of fantastic girls teams, Aldwinians are proud to offer a successful ladies team, allowing girls to stay on post school age.
"Our ladies team is probably one of the biggest around, we have great numbers in the squad.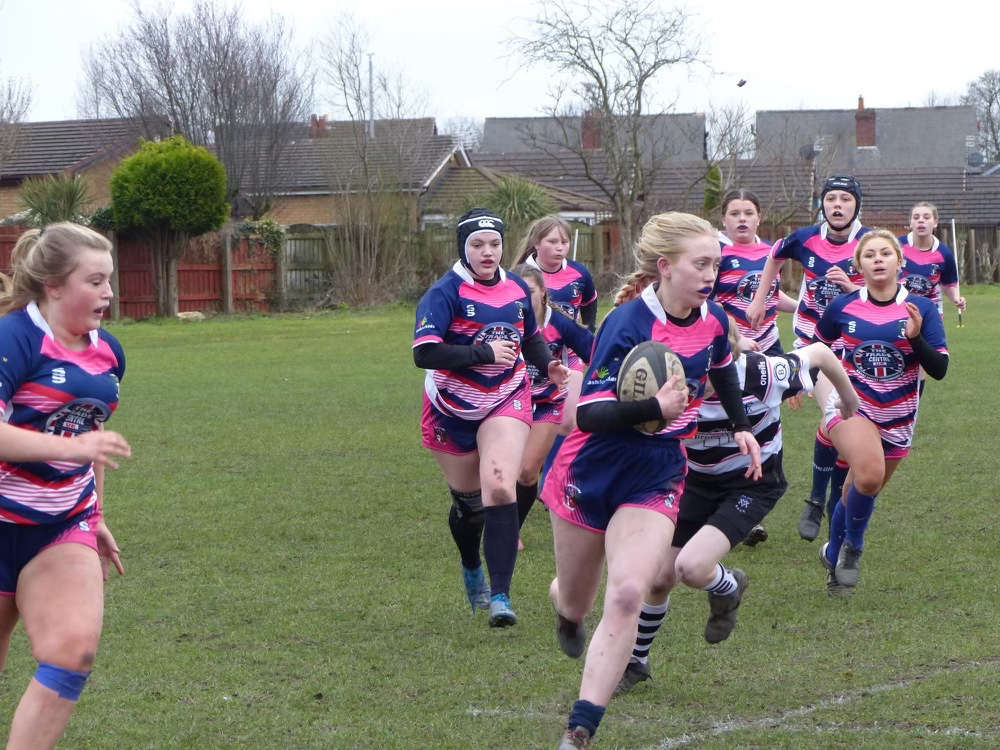 "I know other clubs don't have this luxury and often have to join with other squads to make a team, but we've got a really good captain, Katie, and she helps to push the teams forward.
"Katie puts so much time into volunteering and it really does have a huge impact on the game," Emma said.
Having played the sport herself, Emma understands the anxieties that some women may have when weighing up whether the sport is for them.
But the kind faces at Aldwinians made her feel at ease and she never looked back.
"Everyone was really welcoming and on the same page. Everything was explained well to us and once you start it becomes addictive.
"I would tell anyone to try it, it's not as bad as it looks. You've got to get on the pitch and just do it.
"I'm always nervous at the start of matches, but I make a tackle really quickly and then my adrenaline is pumping and I'm ready to go."
Emma says she would encourage everyone to get into rugby, especially to experience the skills that come with it.
"It's a brilliant sport and it teaches you a lot. It's all about respect and discipline and it teaches children not to talk back to the referees.
"My eldest son has just joined the army and I think that's partly because of the life skills he's picked up from playing rugby."
Aside from offering great levels of play for women and girls interested in rugby, Aldwinians also pride themselves on being a family club, that everyone can enjoy.
Often, adults and families meet up to watch coverage of games and socialise, offering the opportunity for people to make friends too.
"It's one of them placed where you can go on a Saturday evening with your kids, have something to eat, watch a match and then walk home.
"It's a real family club and people feel instantly welcome," she said.
Emma's own daughter is gearing up to start Aldwinians in September. She's already bursting with excitement.
"She came with me to watch the U16 girls and it was so good for her to be out in the fresh air.
"It's also nice for her to see these girls as strong role models, which we try to encourage," Emma said.
Aldwinians are passionate about sharing the sport of rugby and believe that more women and girls should feel empowered to get involved.
With girls teams aged 12 and upwards, there is opportunity for all budding athletes to get involved.
All female teams train on Wednesday evenings at 6:30pm, at Audenshaw Park on Droylsden Road.
Anyone interested in joining a squad can find out more via their website here.
Do you know an inspirational sporting woman in Tameside or Glossop?
Women in Sport is a weekly column which shares the incredible stories of ladies involved in sport across the area. We are always on the lookout for fresh stories to tell. To nominate someone for the column or get involved yourself, please email Katie on katie.catherall@questmedianetwork.co.uk.
🏃 Tour of Tameside 2023 🏃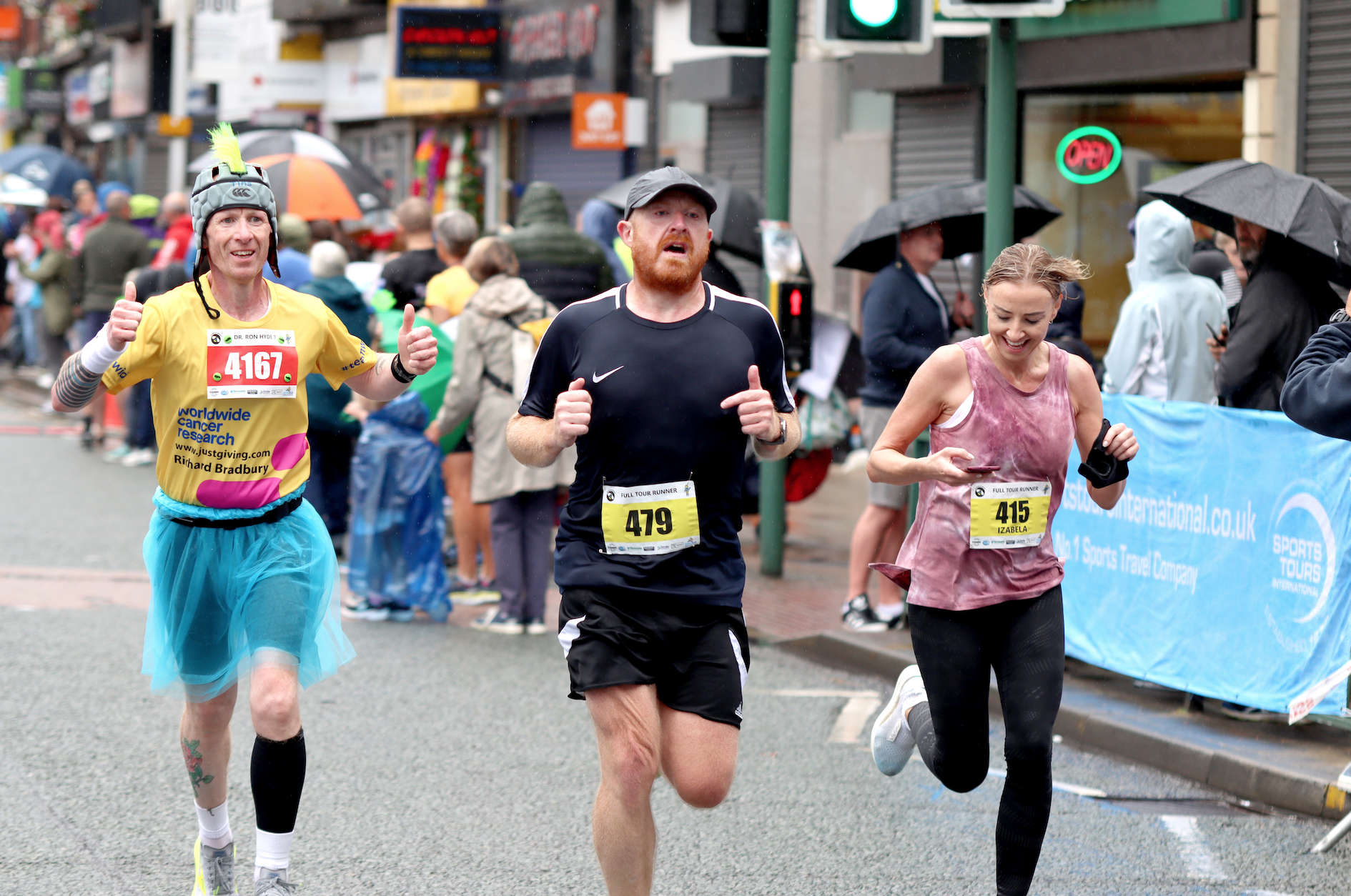 We're proud to be delivering this year's four-day running festival, which takes place from 15 to 18 June.
Find out more and book your place here.
Want more local sport stories?
Head to https://www.questmedianetwork.co.uk/news/sport/ to see more of our coverage - from community and non-league football to local and county cricket, boxing, athletics, basketball, Esports and golf.