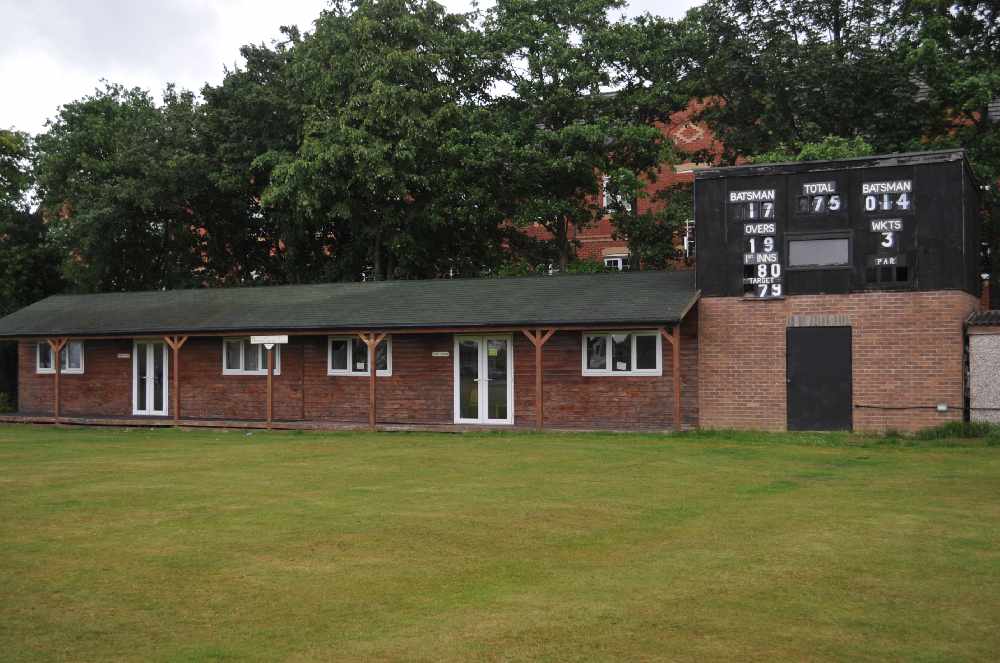 Cricket clubs in Tameside and Glossop have hit out at the Government's decision to further postpone the season.
As pubs and restaurants make their final preparations ahead of their grand reopening this weekend, cricket clubs across the country are being made to wait to take to the field and finally enjoy some action.
The ongoing delay was made all the more frustrating on Monday evening after the English Cricket Board confirmed that County Cricket is set to begin on August 1st, with the formats to be agreed by the 18 first-class counties, including Lancashire, in early July.
In the Reporter's circulation area, we have clubs represented by a first team in the Greater Manchester Cricket League, Cheshire County League, and Derbyshire and Cheshire Cricket League, not to mention the thriving junior sections which have also been hit by the ongoing pandemic.
To an extent, each of these clubs are reliant on bar takings and venue hire to generate a steady stream of income over the course of the year - something they have missed out on for three-and-a-half months due to the nationwide lockdown.
However, clubs have taken advantage of a variety of grants to keep them afloat during these difficult times, but patience is now wearing thin amongst the cricket community and a petition was created on change.org in a bid to force the Government to reconsider their decision, which has so far attracted 4,209 signatures towards a 5,000 target.
Following the latest delay amid a backdrop of uncertainty, Reporter Sport contacted a number of officials at various clubs to get their thoughts on the situation.
Tom Stenson, who has been associated with Denton Cricket Club for more than 15 years, said the overall feeling at Egerton Street is one of frustration as the players are watching the season fade away without any direction or compromise from those in power. He said: "The players are willing to listen to what safety measures are needed and adapt accordingly.
"There is a big worry after the success of the game in 2019 with the World Cup win and the Ashes, that all that goodwill could now be lost with juniors and seniors both able to get into other sports instead and be lost to cricket forever. Once people realise these other sports are quicker and they can enjoy it and still get family or drinking time at weekends, they are less likely to come back."
Newton chairman Keith Johnston took aim at prime minister Boris Johnson following his announcement last week, in which he described a cricket ball as a 'natural vector of disease' - something Keith says is 'reprehensible' and 'false'.
As much as he would like to see the return of cricket, Keith isn't expecting a u-turn but did thank Tameside Council for their financial assistance. "We should be given the opportunity to play a game of cricket as soon as possible" said Keith. "Of course we will adapt and observe social distancing as best we can.
"We play a non-contact sport that improves everyone's physical and mental wellbeing when allowed to participate.
"Financially, thanks to Tameside MBC's business grant, we're ok but we want our juniors and seniors enjoying this wonderful game now, so we don't lose them permanently to a golf course."
Mike Whitworth, joint-captain at Stalybridge St Paul's, believes the future of local cricket has been brought into doubt as a result of the latest measures."With the announcement from the ECB regarding county cricket just goes to show that grass roots cricket isn't regarded as a priority" said Mike.
"The game at our level is slowly dying away and unfortunately, I don't see a long term future for the game.
"Some clubs, including ourselves, need income from holding social events away from the playing side in order to survive. With pubs and other social venues being allowed to open means that clubs in the area are missing out on extra income and could be forced to close and therefore cricket in the Tameside and Glossop area could become a thing of the past."
Meanwhile, Ashton official Martin Frost said cricket should recommence immediately, providing measures are put in place to ensure the safety of the club's players. "Ashton CC are disappointed that cricket has not yet been given the go-ahead" said Martin.
"While the easing of the lockdown has seen the phased return of other sports we believe that there is a strong case for cricket as well. Cricket is a non-contact sport, although we do understand the potential for transmission of the disease through the ball being passed around. However, just as other sports have adapted there is no reason that cricket could not do so also. There has been a lot of discussion about how this could be put in place. We understand that players would have to come ready changed; that there would be no sharing of equipment; and that other safety provisions would have to be made. These can readily be put in place. In our view cricket should recommence immediately.
"Our net facility has been open for some weeks now and all the players at Ashton are raring to go. We know that the GMCL league programme will not take place as originally planned but have been heartened by information from league officials that they are looking to put in place some form of cricket; more locally based and potentially looking to extend the season until the end of September. We have given our full support to these ideas and are hoping for a positive outcome as soon as possible. It would be extremely sad if we do not get the go-ahead this year, and would be the first time that no cricket has taken place at Rayner Lane in 145 years.
"We have been allowed to re-open our bar facilities from this Saturday and have planned for this to happen in line with all Government guidelines. It would be marvellous if those coming down to Rayner Lane could see some cricket as well."
Dinting Cricket Club also sent us the following statement:
"We at Dinting Cricket Club have been working hard to ensure we are keeping as up to date with the guidelines and announcements as possible. We have been keeping a close eye on government, ECB and Derbyshire and Cheshire cricket league updates since the beginning of the pandemic.
"We have been left highly frustrated at the perceived lack of thought that the E.C.B have given to grass roots clubs like ours and feel that grass roots cricket has been neglected and futures put in jeopardy as they concentrate on the higher levels. It appears the authorities have not tried to overcome the barriers of trying to get cricket played safely at our levels.
"It is a bitter pill to swallow for us to be opening our club as a social club before a cricket club. We have been running junior training sessions at weekends for the last 3 weeks with strict social distancing guidelines followed that have been brilliantly led by our junior coordinator Matt Parker and his team of coaches. Seeing the youngsters playing cricket again with smiles on their faces has been a sight to behold and one that we have missed during these uncertain times. We have had nothing but positive feedback from all the participants and plan to continue this for as long as the weather allows us to.
"Financially we have been lucky enough to obtain 2 grants to secure our financial futures short term from High Peak Borough council and Sport England, both of which, we are extremely grateful for. We have made several improvements to our already fantastic facilities. We have re-laid the path leading to the clubhouse to improve disabled access, painted the exterior and interior of the main clubhouse and our thanks to Jon Matthews who has led these projects with fantastic enthusiasm showing great workmanship along the way.
"Perhaps the most infuriating thing during all of this has been the fact the weather has been some of the best early summer weather on record and our ground looks an absolute picture thanks to the continued hard work of Matt Coleman, John Mansbridge and Howard Elliott with some help from our friends at Bancroft amenities who have been there to offer their services and advice along the way.
"We would like to wish all our members, friends, and fellow cricketers the very best of health during these continued uncertain times and hope that we will see some cricket this summer still.
"We are planning on announcing opening times and days of our bar and clubhouse and urge everyone to keep an eye on our social media pages on Facebook (Dinting Cricket Club) and Twitter (@dintingcc)"
Rick Small, chairman at Hadfield St Andrews, said: "As a club we recently sent out a request to all our playing members to find out opinion and availability if cricket was given the go ahead. Only one player was uncertain everyone else is desperate to play.

"Financially our club is secure but we have lost out on a considerable grant we were inline to receive as funds were rightly re-channelled to areas in desperate need of money due to the Virus.

"Our main worry is loss of the junior programme especially the youngest players in our Allstars programme. We have worked hard over the last three years to buildup this programme. We were looking forward to receiving over 50 young children between 5-8 year olds and worry that many will be lost this summer maybe for ever. If the programme is run this summer it will be too late for most.

"We were about to embark on our first season in the Greater Manchester League. We have managed to maintain a great deal of enthusiasm from our members and worked hard on our facilities during lockdown but the longer we go on not playing the less likely some are to play at all.

"The impacts of a lost summer will only start to show next summer. We feel there is now no real proven scientific reason cricket can not start at least by the end of July. Throw away comments from the Prime Minister do not help and clubs have already put a number of safety features in place to allow us to train. We would need very few changes to the game to extend these to a match.

"We are all hanging on to the hope we could play a 10 game season from the end of July and all enjoy the sport we love in a safe environment."