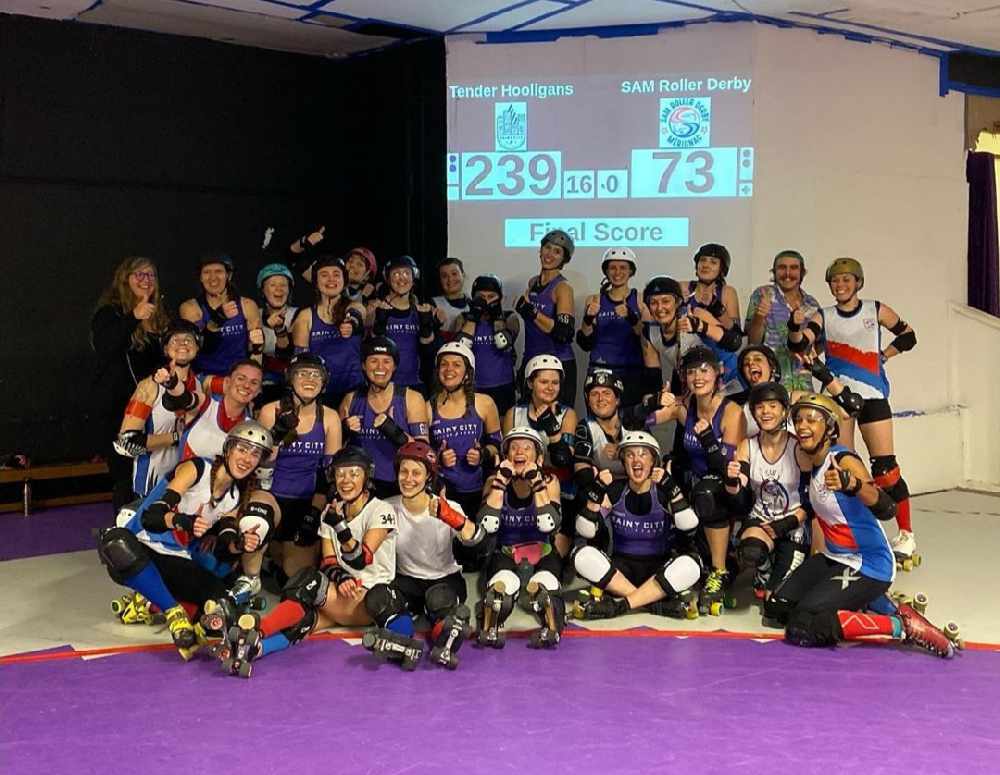 On Saturday, Rainy City Roller Derby played two spectacular teams in their double header at the Thunderdome.
Their C team, Rainy City Revolution, kicked off the day with an exciting first game against Ardwick locals Arcadia Roller Derby. Getting off to an early lead, Rainy Revolution kept up the pace and intensity to ensure the game ended in a victory for the Revolutionaries.
With a score of 226 to 72 the day was off to a good start for the home team. But it wasn't over yet, the Tender Hooligans, Rainy's B team were ready to take on international opponent SAM Roller Derby from Bordeaux, France for an equally exciting and specular game.
The Hoolies jumped, danced, and skated their way to a 239-73 victory. The Thunderdome next opens its doors to the public on November 2 when the Tender Hooligans take on Nottingham's Hellfire Harlots - a game that is sure to be a scorcher! Tickets for this event are available through the Rainy City Facebook page! While you're there you can check out how to get involved, and other upcoming events including the All stars next game on November 9.
Under 14s go free to all events with a paying adult! With such a fun and exciting game, you can guarantee children will find something to entertain and inspire them.
By Helen