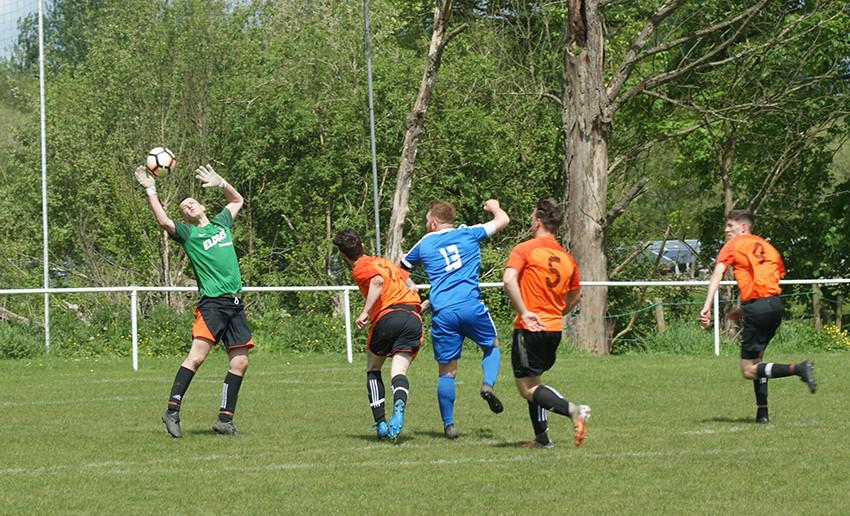 The week began with the long delayed Lancashire Amateur Cup final and concluded with eight league cup semi-finals deciding the teams to qualify for the four finals coming this weekend.
The specially designed cup competitions have created plenty of thrills and spills along the way to penultimate day of the season led by the top competition for the Rhodes Cup featuring teams in the Premier and division one.
Rhodes Cup holders Salford Vics took on Dom Doyle with the game swinging in both directions with Vics enjoying an early lead of 2-1.
But Dom Doyle came back well to lead 3-2 but Vics levelled at 3-3 to set up the penalty shoot-out and Dom Doyle kept their nerve to triumph by 6-5 to reach their first Rhodes Cup final.
The other semi featured two experienced teams in Rochdalians and Mellor who both have a great record in the competition and in another tight contest Mellor kept an immaculate clean sheet to go through 2-0
Mellor reserves were unable to make it a club final double in the Wray Cup for teams in divisions two and three as they found Signol Athletic JFC too hot to handle as they cruised through 4-1.
They will meet Chadderton Cott in the final as they were also in great form in beating Sale Ams 5-3.
Cott were in the comfort zone as they built up a big 5-1 lead but Sale came back strongly with two late goals to jangle the Cott nerves.
In the Whitehead Cup for teams in divisions A and B Salford Albion were very impressive against AFC Stockport enjoying a 2-0 at the break with strikes from Danny Hudson and Jack Lloyd.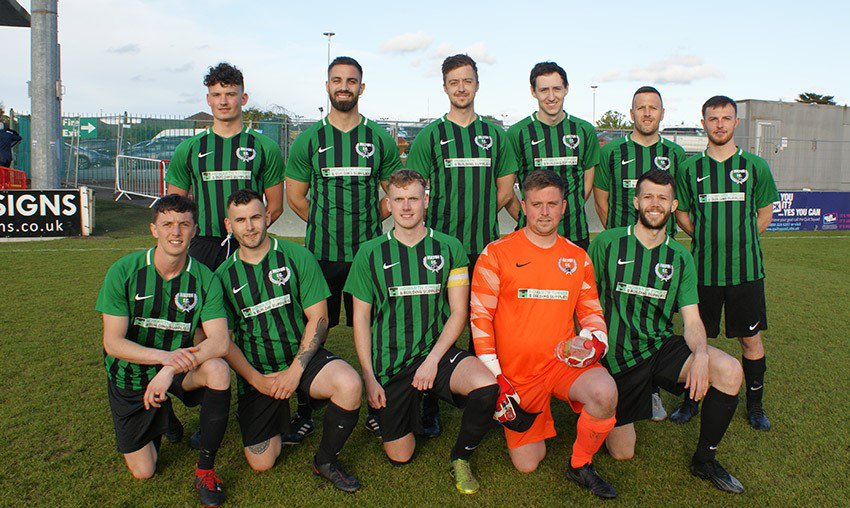 Curtis Slater added a third to take the game away from Stockport and another late strike to see Albion on easy street at 4-0.
They will meet Irlam Tiger Rangers who came out on top by 3-1 against Flixton JFC who have enjoyed a great tournament to this stage.
Finally the Hellawell Shield for teams in divisions C and D had Radclyffe reserves booking their slot with a 3-1 win over AFC Stockport Warriors.
Radclyffe had the better of the first-half exchanges but went behind on 40 minutes with a clinical free-kick from Anthony McGuinness.
Radclyffe quickly responded with a neat header from Ryan Trelfa two minutes later to have it 1-1 at the break.
There was little between the teams in the second half but late goals from Kane Howarth and Ryan Williams took Radclyffe across the finishing line.
They will meet Salford Storm reserves in the final as Storm came from behind for a tense 3-2 win over Urmston Town Vale.
Milton FC did the L and C proud with a great effort in the long delayed Lancashire Amateur Cup final against Southport and Ainsdale at the Lancashire FA ground in Leyland.
With spectator restrictions removed it was good to see a socially distanced crowd of around 200 enjoying the final.
It is a long time – Monton Amateurs in 1974 - since a team from the L and C won the trophy and Milton gave 100 per cent commitment and effort as they looked to match this.
But their opponents had the edge throughout the game and it was rewarded with a goal in each half – a tap-in on 35 minutes and a free kick on 62 minutes to give them victory.
Milton defended resolutely throughout but found it hard to create chances and despite their best efforts the trophy deservedly went to their opponents.
They can be proud of the part they played in a final that was a tribute to both leagues and amateur football at this level.