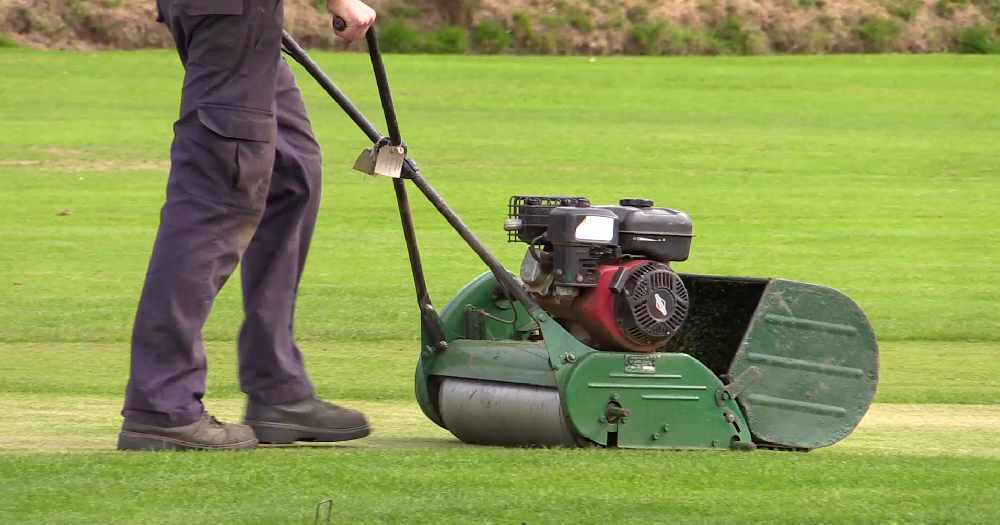 As the season end approached the good news locally was that Dukinfield, in beating SW Manchester for the second time in a week, achieved promotion from Division 1 and are vying with Mottram for the title which will be decided over the next three weekends.
There were also wins for Denton SL; Denton West; Flowery Field; Glossop; Stayley and Ashton.
Premier 1:
Prestwich continued their march towards a first Premier title with a win at Greenfield, but Denton St Lawrence remain firmly in the hunt nine points adrift but with a game in hand. Clifton are in third, a point behind DSL, who made the trip to Egerton. Batting first DSL made a good start reaching 50 inside 10 overs without loss. The innings was given further impetus as Kabeel Akram, (54), and Scott Kirwin, (74), added 81 for the fourth wicket.
They fell to 202-9 but a hard hitting 41* from Wasim Qasim pushed them to 245-9. Qasim made it a good day personally as he took 5-55 in the Egerton reply, as DSL came out on top by 86 runs. Elsewhere Glodwick's relegation was confirmed whilst three defeats for Greenfield left them needing to win both of their last two games and are still dependent on results elsewhere if they are to avoid relegation. Egerton, Woodbank & Moorside are now all guarenteed a Premier spot in 2022 but Flixton, champions in 2018 and runners up a year later are in danger of the drop.
Astley & Tyldesley 70ao Clifton 194-7; Moorside 185ao Roe Green 196-8; Heyside 235-9 Flixton 221ao; Egerton 159ao Denton SL 245-9; Greenfield 123ao Prestwich 218ao; Glodwick 136ao Woodbank 137-2; Sunday: Greenfield 88ao Moorside 89-5
Premier 2:
Denton West secured promotion a week ago, but the race for the title could well go to the last game when Edgworth in second place visit Windsor Park. Edgworth, (who were promoted after inching home gainst Bradshaw), have a game in hand, and two maximum points wins next weekend and a similar result for West will leave the Clubs separated by only four points going into what could be a titanic clash. West had a comfortable win against Walshaw after totalling what was probably a slightly under par 165, which actually represented a recovery after falling to 114-7. Jordan Williams and Callum Flynn, with three wickets each, ripped the heart out of the Walshaw upper order and Aaqib Uppal and sub pro James Price finished the job as the visitors fell 52 short.
It was a crucial weekend for both Glossop and Flowery Field who knew that defeat would leave them exposed to fears of the drop. It proved to be an excellent afternoon for both of them.
Glossop chased down Woodhouses 200ao, (Harry Dearden 4-52 and Alex Coates, (4-35). It was a good fightback from the North Road team as Woodhouses stood at 171-3 with nine overs left. Leicestershire man Dearden proved his worth to Glossop (reaching 122*) as they won by six wickets with time to spare. The win enabled Glossop to overtake Woodhouses, who dropped into the relgation zone, but with six clubs separated by only eight points the final relegation place, (with Monton and Royton already down), will not be decided until the last game, a week on Saturday.
Flowery are one of those six, but will have been encouraged by a four wicket win at Monton. Adam Bardsley, (5-46), was instrumental in restricting a 10 man Monton side to 135, and then Keegan Taylor and Owen Feakes took them within sight of the finishing line.
Bury 246-6 Royton 100ao; Denton West 165ao Walshaw 113ao; Glossop 202-4 Woodhouses 200ao; Bradshaw 125ao Edgworth 128-7; Monton 135ao Flowery Field 136-6; Heywood 130ao Stand 49ao
Championship:
The three promotion spots are now confirmed with Heaton, Shaw and Brooksbottom promoted but locally there was a huge win for Stayley, as they defeated a previously resurgent Edenfield and overtake them. Stayley, fielding Littleborough paid man Travis Townsend as sub-pro. It was Townsend, with an unbeaten 68, added to 50 from Steven Bird which provided the base for a total of 231-5. The hosts tumbled to 31-4 and there was to be no comeback eventually falling 94 adrift. Stayley are still in the relegation places , but know that wins in their final two games will give them real hope of retaining Championship status, but will still be dependent on results elsewhere. Uppermill's relegation was confirmed after going down to Westleigh.
Friarmere 182ao Swinton Moorside 83ao; Edenfield 137ao Stayley 231-5; Elton 216-9 Brooksbottom 164-9; Uppermill 96ao Westleigh 129ao; Winton 186-8 Shaw 223ao; Heaton 123-1 Whalley Range 122ao
Division 1:
A superb season for Dukinfield has left them promoted after a second win in seven days over SW Manchester and they now stand six points ahead of second placed Mottram, who have a game in hand, in the race for the title. Dukinfield totalled 219-9 and Neil Mistry, (55) played a key role after they had fallen to 111-5. As in the game at Dukinfield the previous week SWM had little answer to the Dukinfield attack as Glynn Middleton, (4-17) led the way to a 121 run win. The key to the title will be the remaining games with Dukinfield, (without a game this weekend), facing Thornham and Hadfield, whilst Mottram play Denton; Hadfield and Golborne. In a crucial game at third placed Stretford the hosts beat Thornham, (4th), and look to be on course for promotion
Hadfield have had a decent season but a defeat at the hands of Prestwich 2nd XI left them winless in August. A comfortable mid table finish is now on the cards. Prestwich got a more than decent 231-9, (three wickets each for Liam Doyle and Bobby Hirst), and this proved far too many for Hadfield who subsided to 87 ao.
Droylsden after a decent mid season still find themselves in relegation trouble and things could well go down to the last day when Adlington visit them. At the moment with three games left Droylsden are five points above Adlington who are in the drop zone. Droysden did themselves few favours on Saturday as they faced a Milnrow team who are making a real bid to escape relegation. The Ladyhouse team made it three wins in row, having experienced victory only once prior to that, when they visited Oakfield as Droylsden fell for 143ao with only Mike Schofield, (56), showing much resistance as he added 66 with Alex Jones for the last wicket. The target was no problem for Milnrow who raced home by eight wickets.
The bottom of the table is really tight. With three clubs being relegated there are seven still involved in the struggle. It will take a big effort for both Milnrow and Denton to escape, and Droylsden must hope for a good run to avoid joining them.
Austerlands 215-1 Oldham 214ao; Stretford 150ao Thornham 80ao; Droylsden 143ao Milnrow 145-2; SW Manchester 98ao Dukinfield 219-9; Prestwich 2nd XI 231-9 Hadfield SA 87ao
Division 2A:
Tottington SJ 229-9 Irlam 190ao; Daisy Hill 73ao Worsley 177ao; Deane & Derby 323-4 Elton 2nd XI 183ao; Stand 2nd XI 134ao Radcliffe 311-8; Hindley SP 113ao East Lancs PM 135ao
Division 2B:
Micklehurst entered the day with faint hopes of clinching the only promotion place but these were extinguished as they fell to Springhead – one of the surprise results of the season. The bottom placed club raced to 274ao, (Daniel Mulkeen jnr 120). There were three wickets each for Amir Shahzad and Lewis Daniel, with Umar Iqbal taking 4-16 late on as the last seven Springhead wickets fell for 24. Micklehurst are normally prolific with the bat at home, but failed to meet the challenge as they fell to 153ao. Only Rizwan Hussaain, (67 off 43 balls), made any meaningful impression.
Ashton are having a decent end to the campaign and had a good 108 run win at Littleborough Lakeside. Nick Austin shone for the Rayner Lane team, with his patient 77 providing the backbone. Together with Om Trivedi, (41), he added 113 for the fifth wicket as Ashton reached 231ao. Trivedi then tore through the Lakeside upper order, reducing them to 37-6, as he took 5-26. There was to be no comeback, and after a poor season the last fortnight has brought hopes of brighter things for Dan Hawthorne's team.
At the top things are interesting. Saddleworth beat Glossop 2nd XI, and stay top but Werneth, in a great performance defended 86 to win at DSL 2nd XI. It keeps their title, and promotion, hopes alive as two Saddleworth defeats and two maximum points wins for Werneth will give them top spot as the Division is to be determined on average points per game.
Wythenshawe 103-1 Glodwick 2nd XI 101ao; Denton SL 2nd XI 74ao Werneth 86ao; Saddleworth 204ao Glossop 2nd XI 161ao; Whalley Range 2nd XI 143ao Denton West 2nd XI 146-7; Micklehurst 153ao Springhead 274ao; Littleborough Lakeside 123ao Ashton 231ao
Division 3E:
Flowery Field 2nd XI 97ao Heywood 2nd XI 98-4; Newton Heath 137ao Greenfield 2nd XI 153-4; Hadfield SA 2nd XI 69ao Mottram 2nd XI 70-1; Oldham 2nd XI 160-5 Moorside 2nd XI 156ao; Werneth 2nd XI 131ao Friarmere 2nd XI 155ao; Dukinfield 2nd XI 129ao Friends United 133-2
Division 4E:
Woodhouses are promoted and need just a single point for the title. The second promotion place lies between Ashton Ladysmith and Austerlands. The two met on Saturday at Rose Hill Road and Austerlands finished on top after reaching 178, (four wickets each for Saeed Nazaar and Ali Raja). In their reply Ladysmith never recoved from losing two wickets in the first over, and ended on 101-9. The resistance at the end, as the last pair survived nearly seven overs could be crucial at the end of the season as it denied Austerlands the bonus point which would have brought the two teams level. The simple equation for Ladysmith is that two maximum points wins will guarantee them promotion.
Springhead 2nd XI 145ao Denton 2nd XI 146-4; Woodhouses 2nd XI 207-4 Saddleworth 2nd XI 92ao; Ashton 2nd XI 118ao Blackley 235-7; Stayley 2nd XI 229-6 Failsworth Macedonia232-6; Ashton Ladysmith 101-9 Austerlands 178ao
***
THIS WEEK'S FIXTURES
Premier 1: Glodwick v Greenfield: Prestwich v Egerton; Denton SL v Heyside; Flixton v Moorside; Roe Green v Astley & Tyldesley; Woodbank v Clifton; Sunday: Denton SL v Roe Green
Premier 2: Heywood v Monton; Flowery Field v Bradshaw; Edgworth v Glossop; Woodhouses v Denton West; Walshaw v Bury; Stand v Royton; Sunday: Edgworth v Walshaw; Bradshaw v Woodhouses
Championship: Heaton v Winton; Shaw v Uppermill; Westleigh v Elton; Brooksbottom v Edenfield; Stayley v Friarmere; Whalley Range v Swinton Moorside
Division 1: Adlington v SW Manchester; Hadfield SA v Droylsden; Thornham v Stretford; Denton v Mottram; Globorne v Milnrow
Division 2A: Hindley SP v Roe Green 2nd XI; Radcliffe v Deane & Derby; Elton 2nd XI v Daisy Hill; Worsley v Tottington SJ; East Lancs PM v Irlam
Division 2B: Micklehurst v Littleborough Lakeside; Springhead v Whalley Range 2nd XI; Denton West 2nd XI v Saddleworth; Glossop 2nd XI v Denton SL 2nd XI; Werneth v Wythenshawe; Sunday: Glodwick 2nd XI v Denton West 2nd XI
Division 3E: Dukinfield 2nd XI v Werneth 2nd XI; Friarmere 2nd XI v Oldham 2nd XI; Moorside 2nd XI v Hadfield 2nd XI; Mottram 2nd XI v Newton Heath; Greenfield 2nd XI v Flowery Field 2nd XI; Friends United v Heywood 2nd XI; Sunday: Friarmere 2nd XI v Newton Heath; Mottram 2nd XI v Heywood 2nd XI
Division 4E: Ashton Ladysmith v Stayley 2nd XI; Failsworth Macedonia v Ashton 2nd XI; Blackley v Woodhouses 2nd XI; Droylsden 2nd XI v Springhead 2nd XI; Austerlands 2nd XI v Denton 2nd XI