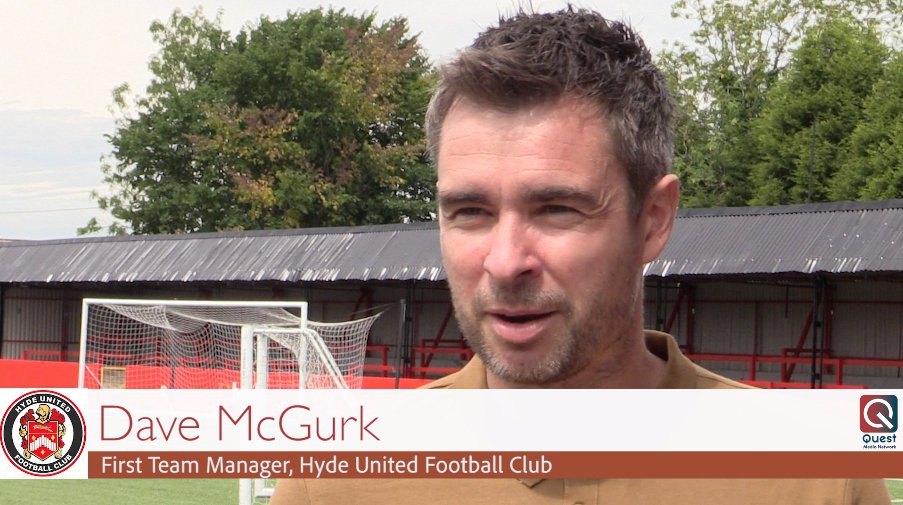 We've been to Ewen Fields this afternoon, home of Hyde United Football Club, ahead of the new season in the Northern Premier League, Premier Division.
The stadium has undergone a transformation of late, with the blue seats installed as part of an agreement with Manchester City replaced by the club's traditional red.
A group of volunteers have also painted the terracing and stands, whilst a clean-up operation has also taken place to get rid of weeds and debris.
We spoke to manager Dave Mcgurk about the forthcoming season, his aims and objectives, and the importance of getting fans back in as soon as possible.
Hyde United

WATCH: We've been to Ewen Fields this afternoon, home of Hyde United, ahead of the new season in the Northern Premier League. The stadium has undergone a transformation of late, with the blue seats installed as part of an agreement with Manchester City replaced by the club's traditional red. A group of volunteers have also painted the terracing and stands, whilst a clean-up operation has also taken place to get rid of weeds and debris. We spoke to manager Dave Mcgurk about the forthcoming season, his aims and objectives, and the importance of getting fans back in as soon as possible.

Posted by Tameside Radio on Thursday, July 30, 2020