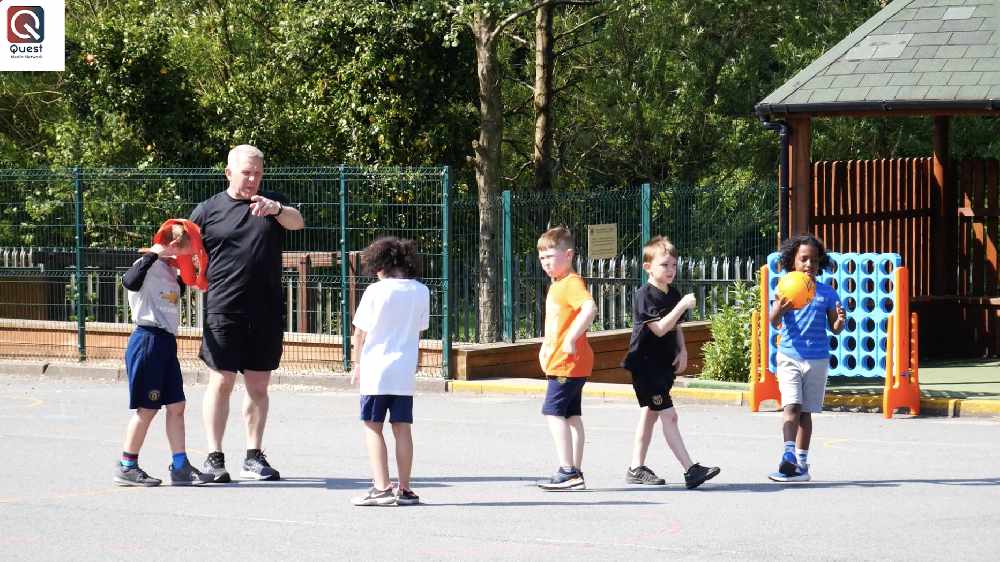 Primary school pupils across the borough have been enjoying some friendly competition this week as part of the Mini Messy's Holiday Camp.
Created by Mossley defender Ben Richardson, the camps provide children with a variety of activities to keep them engaged, healthy and happy during the half-term break.
We went down to a session at Canon Burrows Church of England Primary School, Ashton, and spoke to Ben about the importance of reintroducing sport into the pupils' lives following a sustained absence from activity due to Covid-19. We also got his thoughts on the 2020/21 season with the Lilywhites and what he and the club are hoping to achieve in the future.
We also spoke to Ollie Lyndsay, a PE teacher at St Stephens C of E Primary School in Audenshaw, to get his thoughts on the future of sport in schools and the excitement surrounding the return of competitions.
Fitness and fun in the sun

Primary school pupils across the borough have been enjoying some friendly competition this week as part of the Mini Messy's Holiday Camp. Created by Mossley defender Ben Richardson, the camps provide children with a variety of activities to keep them engaged, healthy and happy during the half-term break. We went down to a session at Canon Burrows Church of England Primary School, Ashton, and spoke to Ben about the importance of reintroducing sport into the pupils' lives following a sustained absence from activity due to Covid-19. We also got his thoughts on the 2020/21 season with the Lilywhites and what he and the club are hoping to achieve in the future. We also spoke to Ollie Lyndsay, a PE teacher at St Stephens C of E Primary School in Audenshaw, to get his thoughts on the future of sport in schools and the excitement surrounding the return of competitions.

Posted by Tameside Reporter on Wednesday, June 2, 2021