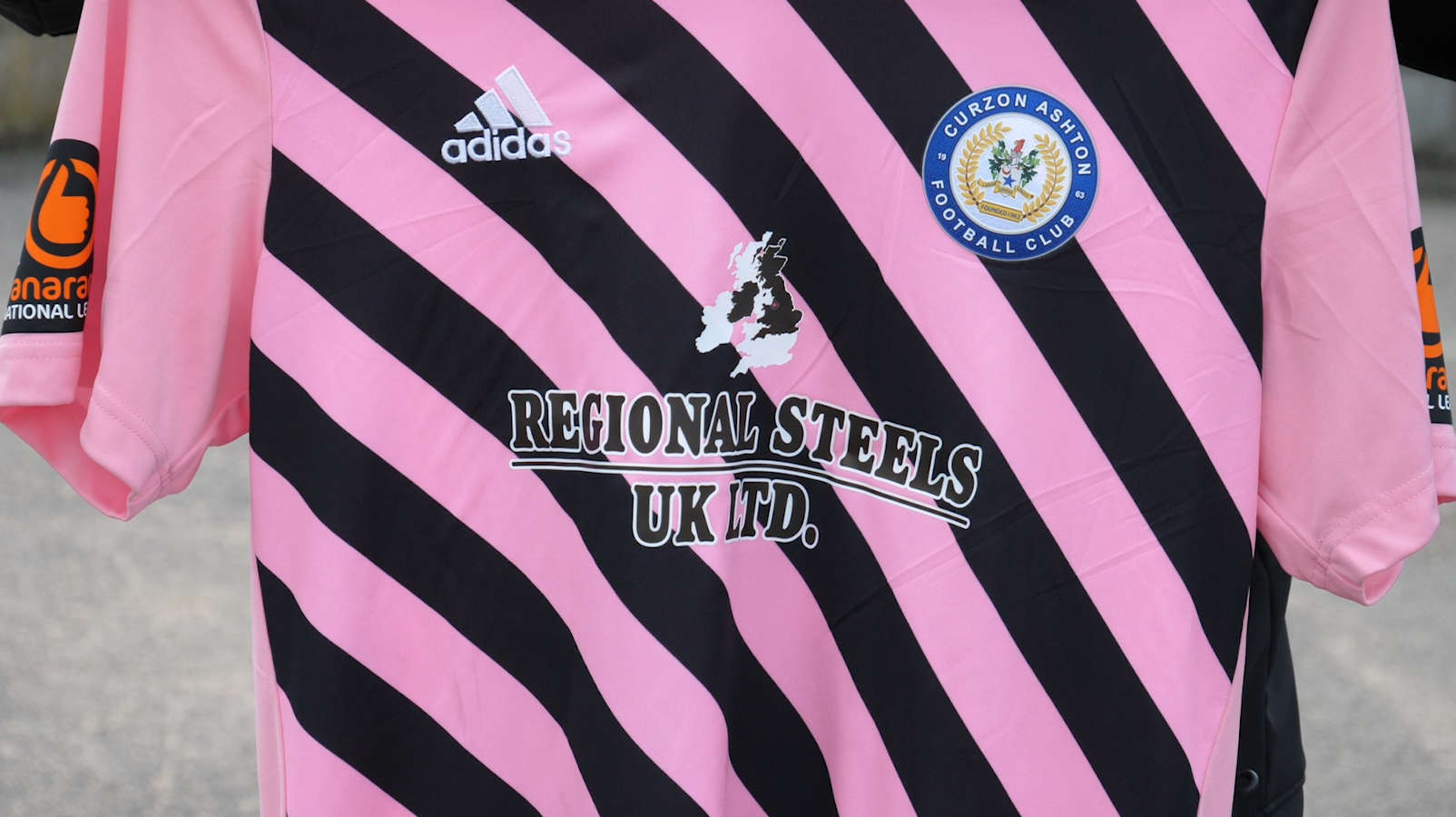 In ten days' time, Curzon Ashton Football Club kick-off their eighth consecutive season in the National League North.
Ahead of the season, the club has been given a financial boost in the form of new away shirt sponsor, Regional Steels UK Ltd.
The Tameside Stadium has also undergone a transformation, with remedial work taking place on the pitch, perimeter fencing being erected, and new floodlights installed.
We spoke to Leigh Williams, Director at Regional Steels UK Ltd, to find out why the company has pledged its support behind the club.
We also spoke to chairman Wayne Salkeld and vice-chairman Jimmy Newall to get their thoughts ahead of the season.
Countdown To Kick-Off: Curzon Secure New Away Shirt Sponsor

In ten days' time, Curzon Ashton Football Club kick-off their eighth consecutive season in the National League North. Ahead of the season, the club has been given a financial boost in the form of new away shirt sponsor, Regional Steels UK Ltd. The Tameside Stadium has also undergone a transformation, with remedial work taking place on the pitch, perimeter fencing being erected, and new floodlights installed. We spoke to Leigh Williams, Director at Regional Steels UK Ltd, to find out why the company has pledged its support behind the club. We also spoke to chairman Wayne Salkeld and vice-chairman Jimmy Newall to get their thoughts ahead of the season.

Posted by Tameside Reporter on Wednesday, July 27, 2022