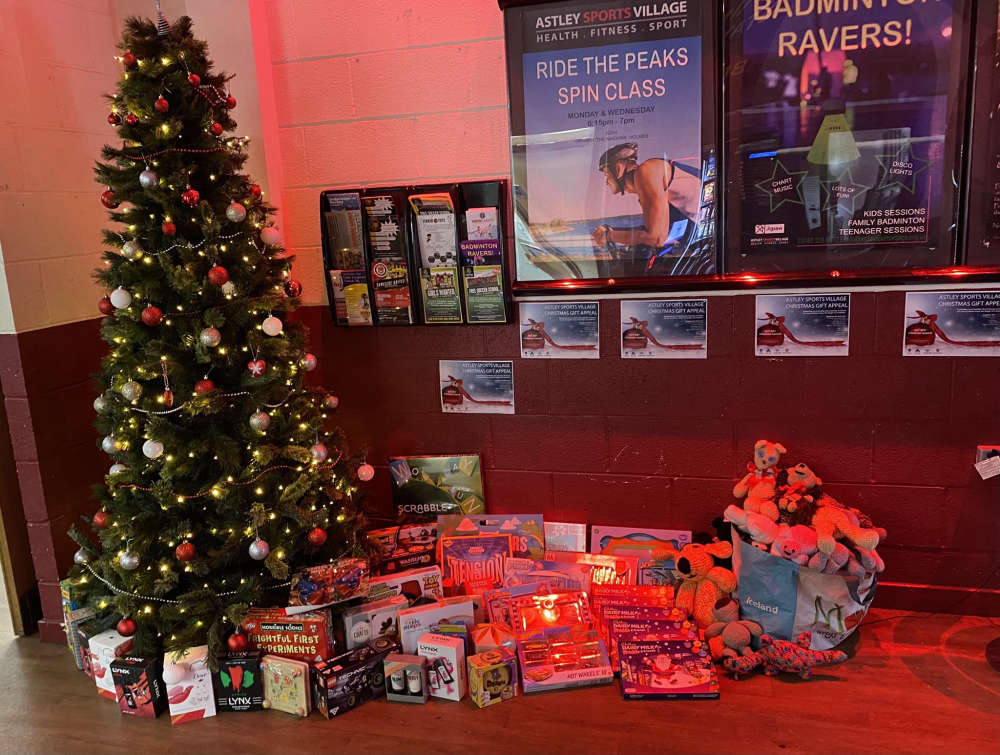 Astley Sports Village has launched its Christmas Toy Appeal to help struggling families in the local area.
Following on from the success of last year's event, the leisure facility, based in Dukinfield, will be collecting a variety of toys to distribute to those in need.
The campaign officially launched on Sunday and has since been met with a positive response, with donations ranging from selection boxes and board games to teddy bears and hygiene products.
We spoke to Mark Storie, Astley Sports Village Director, to get the latest on the campaign.
Astley Sports Village Christmas Toy Appeal

Astley Sports Village has launched its Christmas Toy Appeal to help struggling families in the local area. Following on from the success of last year's event, the leisure facility, based in Dukinfield, will be collecting a variety of toys to distribute to those in need. The campaign officially launched on Sunday and has since been met with a positive response, with donations ranging from selection boxes and board games to teddy bears and hygiene products. We spoke to Mark Storie, Astley Sports Village Director, to get the latest on the campaign.

Posted by Tameside Reporter on Wednesday, November 24, 2021