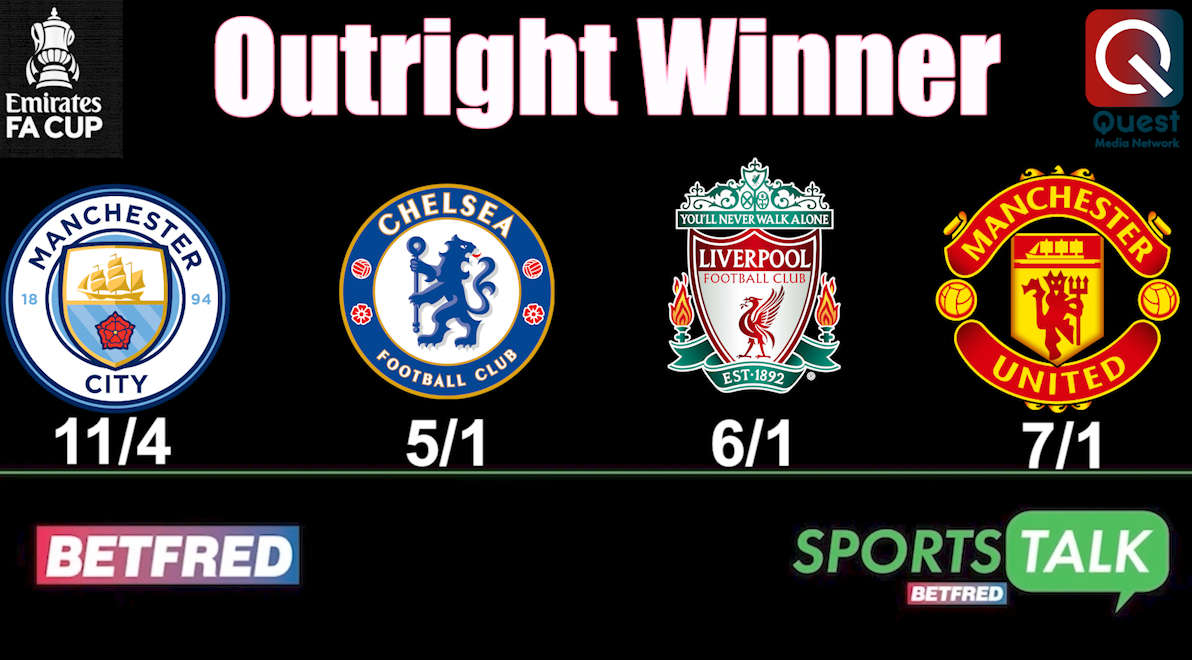 It was a memorable weekend of FA Cup action with Cambridge United dumping Newcastle United out of the competition.
More locally, Manchester City progressed with a comfortable 4-1 victory at Swindon Town, and Utd also booking their place in the fourth round after scraping a 1-0 win against Aston Villa.
City will host Fulham in the next round, and Utd will entertain Middlesbrough.
Here are the latest outright odds for the competition, courtesy of our sponsor Betfred.
FA Cup outright odds

It was a memorable weekend of FA Cup action with Cambridge United dumping Newcastle United out of the competition, while more locally Manchester City progressed with a comfortable 4-1 victory at Swindon Town, and Utd also booking their place in the fourth round after scraping a 1-0 win against Aston Villa. City will host Fulham in the next round, and Utd will entertain Middlesbrough. Here are the latest outright odds for the competition, courtesy of our sponsor Betfred.

Posted by Tameside Reporter on Wednesday, January 12, 2022