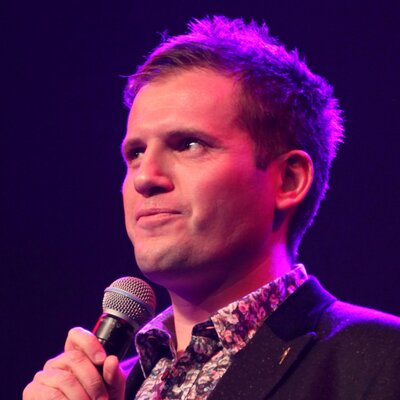 In the first of his weekly columns, comedian and Manchester United fan, Steve Shanyaski looks ahead to the new season and tells us what he's hoping for at Old Trafford.
The new season is about to start, and I'm still pinching myself that Ole managed to pull off third place at the end the 2020 league. Albeit a brutal 33 points off Liverpool (just over a point for every year they waited the reclaim the title).
Knocking Liverpool straight back off their perch is an absolute priority for everyone, but especially MUFC. Their victory tastes a bitter as the River Mersey. At the start of a new season of course, anything may be possible… every hope and wildest dream as a fan must be allowed to be indulged. Dreams like Pep will quit, Liverpool can't handle a silent Kop end, and the most far-fetched being Ed Woodward will open the war-chest and hand out blank cheques. Also, we return to our rightful place in the Champions League, thanks to Ole being at the wheel, and unquestionably thanks to finally signing Bruno Fernandez. There is nothing more exciting than taking on the best teams in the world – and the free-falling Barcelona.
Three things I'm hoping for as the season starts; we progress consistently stronger through the league to pressure City and Liverpool. Secondly, I'd like to see Bruno wearing the Captain's armband. I watch him throughout each game leading the team more than anyone else on the pitch. He's the kind of player that drags a team up from defeat, in true last-minute Man Utd style. It's completely logical that he should be given the greatest honour a Man Utd player can receive. My third wish? That the rumoured striped third kit is a hoax?? Surely it must be. We've seen the images of Harry McGuire modelling the shirt; looking as awkward as a zebra waking from a tranquiliser dart. Apart from relentless banter from rival fans, the only thing you're going to get wearing that as a full kit is good close-up photos of a lion licking its lips when you drive through Knowsley safari park.
As always, there are areas we need to strengthen for the new season. Goalie Dean Henderson has returned from his loan out to Sheffield, and I feel this is a tactical effort to either sharpen up error-prone David De Gea with position pressure, or eventually usurp him for the regular No1 jersey. I am hoping we sign hot property centre-back Dayot Upamecano, to work alongside Harry Maguire (rather than Lindelof, of course). As of writing this, Donny Van de Beek is our only external signing, and the Jadon Sancho rumour mill continues to grind on. What it takes to get Ed Woodward to sign a cheque for Sancho I have no idea, but the money will be tight if he's expecting it to come from the 3rd Kit Zebra shirts!