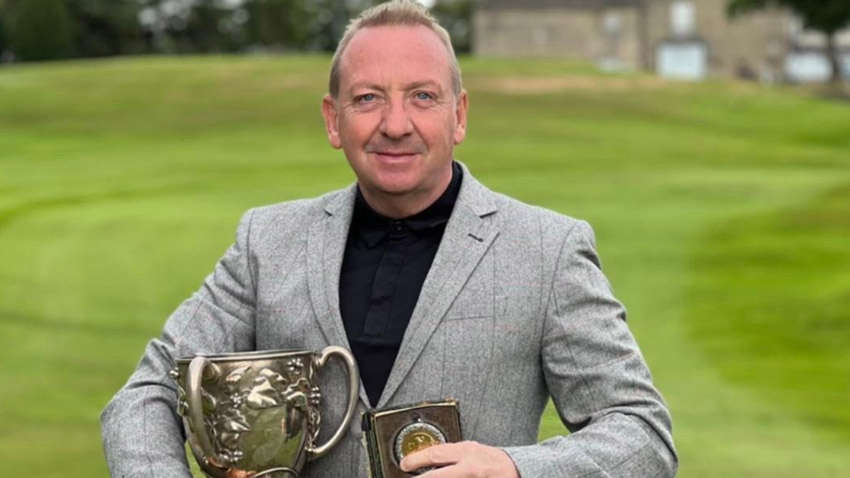 It was 'major' time at Stamford as they played their Vice Presidents and Morris medal over 36 holes.
Stephen Rawding was the main man in round one with 65 from club legend Steve Finan 67 and David Ashworth 68.
Round two saw Chris Pogson go clickety click to finish ahead of Paul Traynor and Carleton Weldon, both 68.
The overall winner with an aggregate of 137 was Steve Finan from Mark Bridge 140 and Chris Pogson 141.
This is the only Stamford 36-hole championship held on the same day. This is not only a test of ability but endurance and determination, and Finan (pictured), a recent Captain of the Manchester Alliance took home both trophies, for the Vice President's and Morris Medal.
An emotional Steve said: "The morning round was the stepping stone. I played incredibly well in extremely tough conditions to give myself the best chance. The second round was a matter of following a process.
"I won't lie, I always said winning a major isn't that important but I was hiding.
"To land the Vice President's Trophy is an honour. To win the Club scratch championship is a dream, I'm overwhelmed.
"Never did I think this was a possibility"
The Tuesday Roll Up at Stamford was won by Colin Kershaw with 41, two more than Richard Guerin, Chris Lees and Neil Angus.