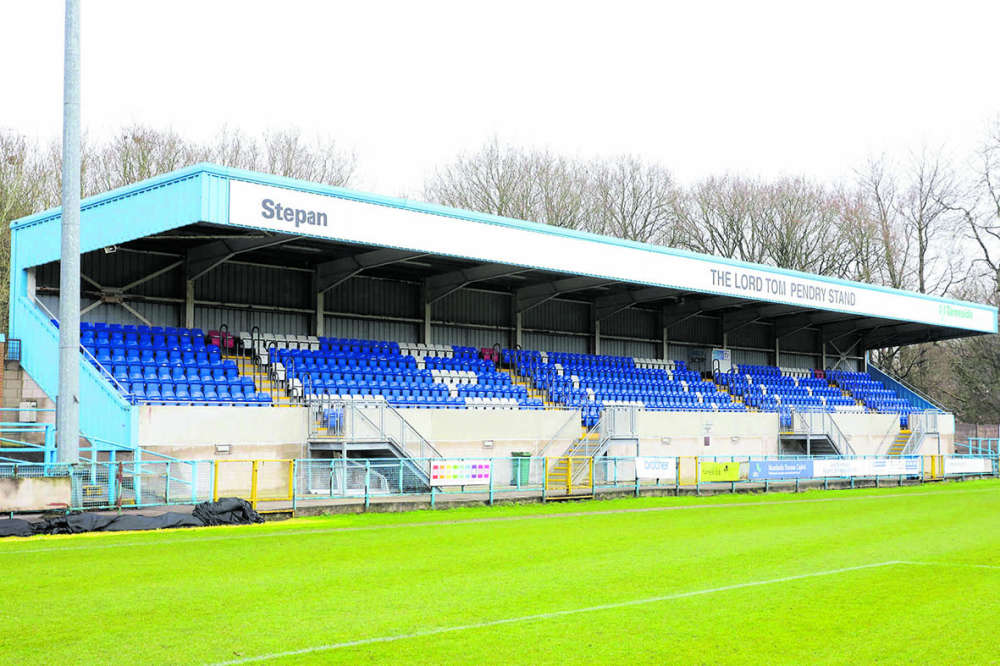 Stalybridge Celtic manager Simon Haworth has resigned  from his position with immediate effect, citing the club's lack of direction and clarity moving forward amongst his reasons for doing so.
Haworth (pictured), who took the job four years ago having previously managed at Clitheroe, was left saddened and angered by the club's apparent decision to question his future at a board meeting scheduled last Thursday - the same day he announced his resignation to Reporter Sport.
Haworth, 45, who reached the heights of the Premier League during his career as a forward, guided Celtic to a 14th-placed finish in the NPL Premier Division after a 1-0 victory on the final day of the season against champions Buxton.
Despite ending the season on a high, the result was soured by Haworth's unhappiness at the way the club was being run and the manner in which members of staff had been treated.
Just days before his resignation, secretary Andrew Betts, 22, also left his position at Bower Fold after four years in the job.
Haworth, who also took charge of the club's Academy set-up, spoke exclusively to Reporter Sport and said despite having no more association with the club, he fears for the next manager to take the job. "As the owner himself said when I first took the job, 'congratulations on the job, you're catching a falling sword'. It has very much been that and it's been a tough football club to manage. I've said this to many people, you need unity on and off the field to have success on the pitch. I think people seem to think that if you sign a few good players you climb up the league, the fans come to watch and off you go. It's been a really difficult gig, we've had a lot of people come and go in terms of board members, and that definitely plays a part in trying to unite the football club and move if forward. I mentioned to Rob Gorski (owner) about kicking on from this season. We ended with 52 points, signed some good players and played some good football at times. We were very unclucky with the goalkeeper situation, as we used ten or 11 players, and I think without that issue we would have got another ten points, which would have been a really good total. A few of the lads asked about what was happening next season and the club weren't forthcoming in putting any sort of plan in place and kicking on. I think if we kept some players and improved the budget we could have been a good, top ten team, and that would have been a big step forward for a club that was catching a falling sword four years ago.
"I guess I've had to be a little bit selfish, resign and look for another opportuninty. It's been tough to do that as I wanted to move the club forward. I've spent the last four years spending six days a week at the club with the Academy and first team, trying to drag this club forward, giving it all I can and trying everything possible to move it forward. So, I've come to the decision that it's time for someone else to have a go."
"I've played Premier League football, international football and I've coached in the Football League, in League Two, with Shrewsbury Town alongside Micky Mellon" said Haworth.
"We were promoted out of that division and I came into non-league and had two years with Clitheroe, which was really well run. It was a small budget, we overachieved, and I think a big part of that was down to Ann Barker and the way she ran the club. I left there because I was a bit more ambitious and wanted to get promoted.
"That wasn't the case there but now they've had some finance and kicked on. I think it's important to have money at non-league level in order to be successful. I'm understanding of the challenges to bring money into Stalybridge, but I still think you can have a well run club where you can hav success.
"It's been really tough to do that here, I've spoke to other people at different clubs and I think we're (Celtic) are a one off. I think the club now has a reputation as what it is and what we've talked about. It really needs some direction, strong planning and strong voices. I said a while ago that the club needs shaking up and moving on, but nothings massively changed since then.
"In terms of the new manager, I suppose if you ask the former managers like Steve Burr, Keith Briggs, Paul Phillips and Liam Watson, they'll totally get where I'm coming from and they'd probably say to the next person that they'll need a lot of luck. I don't want to sound bitter or negative, because I really have given everything I can to Stalybridge Celtic to be successful and there are some great people there.
"It will be a challenge for the next manager and good luck to them. It might sound cliche but I really do hope the next manager can turn it around. He will have a very difficult job on his hands, but all I can say is good luck and I hope you do it."
The club has now advertised a vacancy for the manager's position.