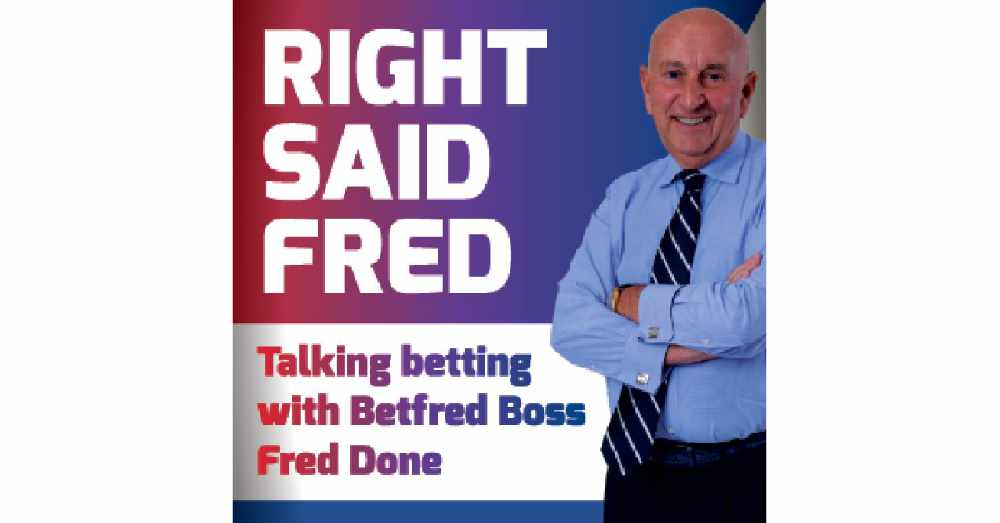 Gareth Southgate has just got to grasp the nettle and start with Jack Grealish in Rome in the Euros quarter final game against Ukraine on Saturday.
Aston Villa's United and City midfield target made a huge difference for the Three Lions after coming on as substitute with twenty minutes to go against the Germans on Tuesday.
And now he should be let loose from the beginning as we head for our first international tournament triumph in 55 years.
Betfred have England as 2/1 outright favourites for the first time to win the Euro 2020 with Spain 3/1, Italy 4/1, Belgium 7/1, Demark 10/1, Switzerland and the Czech Republic both at 25/1 while Ukraine are the 28/1 outsiders.
For Saturday's game we are 4/9 that England win in 90 minutes – and 5/2 that Harry Kane scores first with Raheem Sterling 4/1 while Grealish would be my bet at 15/2.
A one-nil win is my prediction for Saturday which is available at 9/2. I'd settle for that as this team continues to lift the spirits of the nation.
It may be great for the patriotic public, but not so great for us bookies if England do triumph at Wembley in the final on July 11.
I have been saying for a while that our name is on the cup – even if I don't agree with Southgate's selections. The fact is we beat the Germans in what was an ordinary sort of game in which Kane did little apart from break his tournament scoring duck. The fact we've got home advantage for the semis and final is a great plus.
Fair play to Raheem Sterling who wouldn't have even got in my squad yet continues to prove me and his critics wrong. He's scored three goals and put us on the verge of glory and the City flyer is now 13/2 at Betfred behind Cristiano Ronaldo at 5/4 and the Czech's Patrik Schick at 4/1 to be the tournament's top scorer while Romelu Lukaku is available at 11/2.
*************
Golfer Kenneth Watson hit the jackpot at Betfred after his amazing Euro correct score double landed him £23,619 - from just a £3 wager.
Now he's off on a cruise to Hawaii with his wife – but only after a double celebration with pals.
Grandad Kenneth, aged 61 had Croatia to draw with Spain 3-3 in 90 minutes AND in Monday's other last-16 game France to draw by the same score.
That scoreline was 80/1 for each game – but as a double the odds were 6,560/1.
Kenneth, a self employed welding inspector from Redcar in north Yorkshire, said: "I can't believe it. To win so much from just £3 is remarkable.
"I feel so happy, so chilled. I have been playing golf for the first time in six months today as I try to get over a heel injury I suffered while on a job in Italy.
"I always go for exotic or the unusual bets and I those scorelines were certainly that. "
Kenneth, who is also a father of two, went on: "I played at Saltburn Golf Club and there were a few extra drinks on the 19th hole that's for sure. Then I'm inviting a few of the lads round to mine where the drinks will be on me for the England game. I'm putting a fiver on England drawing 3-3 against Germany and also for the Ukraine-Sweden game now I'm on a roll. My wife and I were talking about going on a cruise taking in Hawaii and Vegas so she can get on with booking that now. The grandchildren will be getting something nice too."
*****
Road Digger Ian Brentnall switched to the 49s lotto in his 49th year – and won £50,000 from a £5 wager at Betfred.
He'd previously played on the Irish lottery, but on his first ever attempt on the 49s amazingly all four of his numbers came up.
Ian from Derbyshire credits his late grandfather Ted Morton for his big win having checked out an old photo of him just before he opted for numbers 4,9,27 and 31.
He explained: "I just used to do the Irish and wasn't having much luck and then I remembered grandad Ted and how he used to always do the 49s. I got an old photograph out of him and looked at it and said ' come on give me a bit of luck'…and that's what happened I got a whole heap of it!
"Work as a freelance digging up roads has been hard to come by during the lock downs but is picking up now. After I looked at the old photo I stuck a fiver on – and all my randomly selected numbers came out. He just gave me that bit of luck.
"I just feel over the moon…it's a massive amount of money for someone like me," said Ian, of Ripley.
"When I found out I'd won I took a lot of deep breaths. Someone up there must be looking after me. I have worked eight hours shifts digging up roads for many, many years since I was at school so I do deserve some good fortune.
"I just can't believe what's happened…it's just fantastic. It's a lifechanging amount. Much of the winnings will be going on my mortgage and then when things calm down with regards to Covid, maybe a little break somewhere nice at Christmas and New Year."
Thanks to Ian it's me who is digging deep…and I'm loving it. Congratulations to this hard working fella who deserves his change in fortune winning big from such a tiny stake.
A grandma who uses her 20-minute walk to the local Betfred shop as her exercise is on an amazing winning streak.
Virtually every day she walks to the shop at High Street, Lincoln to put on her lotto bet – and in the last month she has picked up £31,000 on the 49s and Betfred's own increasingly popular Nifty Fifty.
The 67-year-old, who is a grandmother to six children, wagered just £6 on her three winning bets over the last month… but she still doesn't know what to do with her windfall.
She said: "I just like to have the money in the bank. I've had good luck and bad luck in my life, and it's nice at the moment that I'm on this winning streak. It happened once before at Christmas in 2019, when I just kept winning.
"We have a caravan in Mablethorpe on the Lincolnshire coast which is just over an hour away, which is a great escape for me, my husband and our family.
"It's nice to be in a position where I can just buy something when I see it – be it a new car or whatever.
"I'll probably give some of the money to help my family because it makes me happy if they are happy too."
"I walk to the Betfred shop in Lincoln but always get the bus back because it's uphill coming back and my shopping can get a bit heavy. It's a good way of keeping fit and active.
"I like the people in the shop at Betfred – they are very helpful and friendly and it is a nice atmosphere in there."
I wish this lady would carry on walking, then she wouldn't keep picking my pocket!