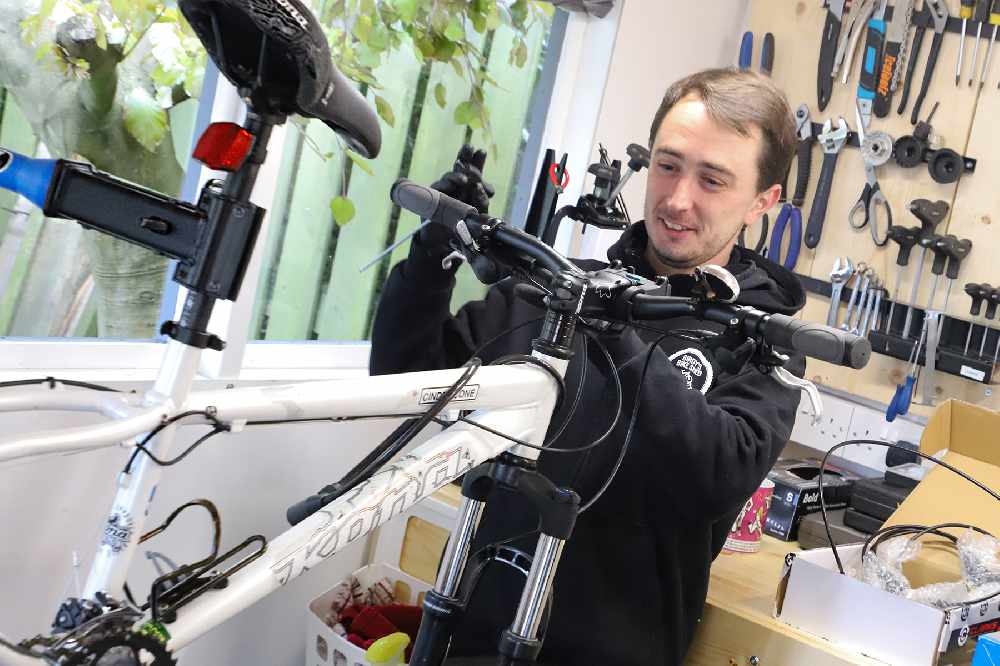 Local bicycle mechanic Phil Bird believes the lockdown has revitalised Tameside's interest in cycling and expects the trend to flourish once restrictions are lifted.
Whilst the majority of sports have been put on hold due to the ongoing nature of the coronavirus outbreak, cycling has enjoyed a major boom up and down the country, with people of all ages taking to their bikes and enjoying the sunshine.
And the rise in cycling is set to continue, as a £2 billion package to usher in a new era of walking and cycling to relieve the pressure on public transport.
Phil, who owns Birdy's Bike Shed, a repair and rebuild service based in Hyde, is hoping that the surge in biking will continue to grow and the UK can follow in the same footsteps as countries like Holland.
Speaking to Reporter Sport about the recent trend in cycling , Phil, 33, said: "There are people that I wouldn't have classed as cyclists that have come to the shop in recent weeks. As someone who loves cycling, I'm delighted to see such a wide range of people taking to their bikes and enjoying the outdoors more than they usually would.
"I think the Government's investment into walking and cycling will be amazing for the borough as well, and I really hope that it works out in the way that it's intended to.
"Cycling has always been there, but unfortunately it's not our way of life in England. If you look at other countries like Holland, they treat a bike completely differently to how we do. I think at this particular point in time with the pandemic ongoing, and with the lack of public transport available, or the limitations placed on the services, people will appreciate the power of the bike and the government's support of using them."
Phil's interest in cycling started in 2012 whilst working for Sports Tours International as a holiday rep. After travelling around France for two weeks and surrounding himself with a range of mechanics from all over the world, Phil decided to learn the craft and eventually opened his own business in 2016.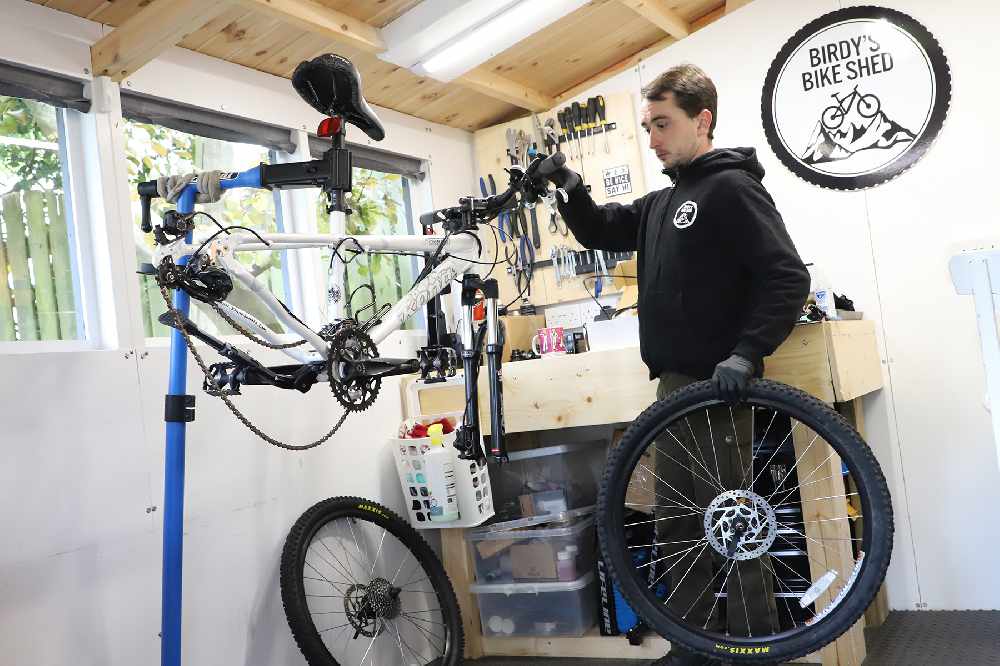 He has since channelled his passion for bikes into a number of new projects, which primarily focus on improving the mental wellbeing of residents in the area – something Phil is an avid supporter of. He said: "I started Birdy's Social Rides because none of my friends went out cycling or mountain biking. It very quickly developed a massive response and my first two social rides that I advertised on Facebook attracted 20 on the first ride and 25 on the second.
"A mixed bag of mountain bikers turned up and I thought, 'oh my, what have I done?', but as the famous line states, 'If you build it, they will come'
"There wasn't a social ride group in Tameside at that particular time. There was road cycling and a couple of Stockport groups, but nothing that catered for a local ride every week. From the day I launched that group there has been a massive increase in off-road cyclists."
Phil has been supported in his aims by Phil Allen, the founder of Tame Valley Mountain Bike Association, who guided the social group on their first trip around the Tame Valley Trail, which has since been renamed after help from Tameside Council.
The 27km circular route, which uses part of the Pennine Bridleway, takes in the beautiful scenes of Stalybridge and Mossley.
Although the current restrictions prohibit the social rides from taking place, Phil is preparing to relaunch them every Sunday once lockdown is lifted.
And he's also set to launch a new venture in the immediate future – a Cycling Therapy Ride – which will treat the outdoors as a place of refuge and an escape from the day-to-day worries of modern life. He said: "I do a social ride which takes in the Trans Pennine Trail and heads to Reddish Vale Country Park. It's nice and flat and great to have a chat on.
"I'm able to take children out from the age of 16, but children younger than that will have to be accompanied by an adult.
"The other rides that I do are based around mountain biking and all have a fitness and skill level that are needed to join.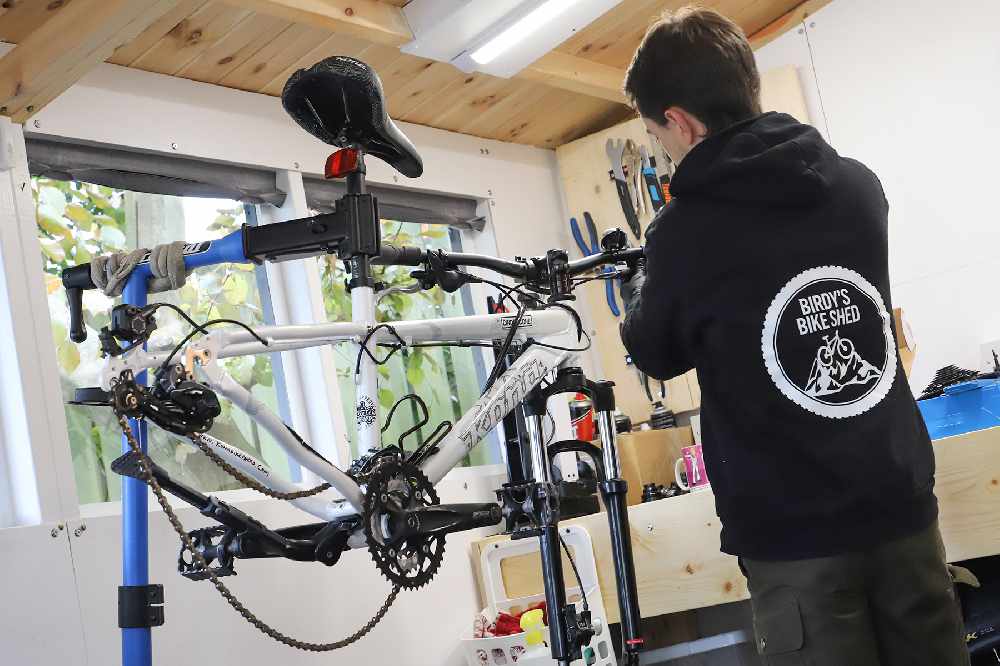 "I'm not a councillor or therapist, but I've been through a few things myself and I know what cycling and the outdoors can do for the mind. It's purely a chance for people to get out on two wheels, enjoy the outdoors and get some exercise. I'll be rolling that out in the next week."
As part of his aim to promote cycling in the borough, Phil is working in collaboration with the Tameside Sport and Physical Activity Network by offering affiliated clubs and groups a discounted price on bike repairs.
Phil, who is also a community ambassador for the Running Bee Foundation, said the reciprocal nature of the relationship will reap dividends in the future.
And he's now urging more clubs to affiliate and take advantage of the support that's offered. "'I've offered discounts within the network, so if you're affiliated to it and need your bike repairing or servicing, you can take advantage of a discount voucher that's available" said Phil.
"It's a great initiative to be part of, as it connects all the sports clubs in Tameside and places a real focus and commitment on helping them. It's also great to know that we can help each other out. Andy Dwyer, who oversees the project, is doing a great job and he keeps the Twitter account constantly updated. Overall, it's a great concept to get behind and it will only grow in strength."
You can follow Phil on Twitter: @BikeBirdys.
You can keep up to date with the Tameside Sport Network @TamesideSN