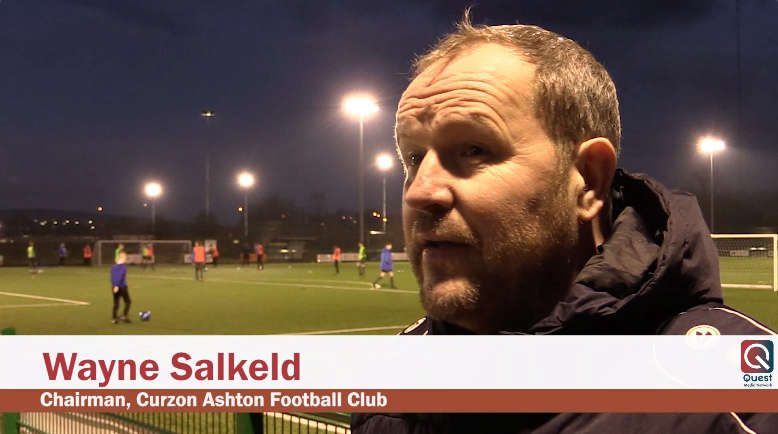 The curtain closed on Curzon Ashton's sixth consecutive season in the National League North last weekend.
The Nash drew 1-1 with Kettering Town at the Tameside Stadium and ended the campaign in 14th position - the same as the 2016/17 season.
During his spell at the helm this season, manager Adam Lakeland, who took the job at the end of October following Steve Cunningham's departure, guided the Nash to eight victories, 12 draws and 14 defeats.
The club had high hopes of forging their way into the playoffs as early as March, however a dissapointing end to the season, which included three defeats in their final four games, all but killed the dream and the Tameside Stadium outfit will now have to plan for a seventh consecutive season in step six.
Lakeland and the players will now take a well-deserved rest before contract talks begin in the coming months ahead of the pre-season schedule.
Despite the poor end to the season, it's been a positive experience for the club as a whole, with the women's team securing promotion to the North West Women's Premier Division, and the Community Development Programme continuing with its exemplary work through Isaac Keast and Mike Smith.
Earlier in the season, the former enjoyed a trip of a lifetime to St George's Park, home of the England National Football Team, to take part in a fixture against the RAF.
The Community Development Programme also secured funding to provide new kits for the club's disability teams, were awarded a grant from the Armed Forces Covenant Fund Trust to the value of £70,000.00 to deliver the 'Plot to Plate' projec, and has also continued with their work in varous schools across the borough to deliver coaching.
The club, in conjunction with Active Tameside, has also hosted Fuel4Fun hoiday camps, which provide local school children with the chance to engage in fun and friendly activities during the half-term break.
Off the pitch and away from the stadium, first team coach Jack Salkeld completed the Oulton Park Marathon in aid of Willow Wood Hospice. Completing what he described as the biggest challenge of his life in three hours 55 minutes, Jack and his four friends - Danny Harrison, Steve Siddall, Pete Siddall and Paul Siddall - raised more than £5,000 for the hospice.
We spoke to chairman Wayne Salkeld to get his views on the season and future plans amongst other things.