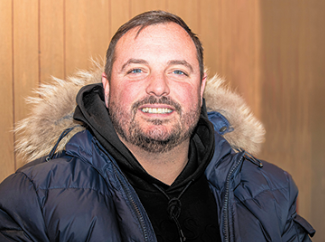 Ashton United manager Michael Clegg has vowed  to rebuild the club after a poor start to the season. 
Clegg was announced as the Robins' new manager last Friday but was absent from the dugout for last weekend's defeat to Radcliffe.
He will take charge of his first game on Saturday at Basford United, who are currently fourth in the table and four points adrift of leaders South Shields.
We spoke to him about his time at Atherton, which players he's looking to recruit, his aims and objectives with the Robins, and more.
Picture by John porter