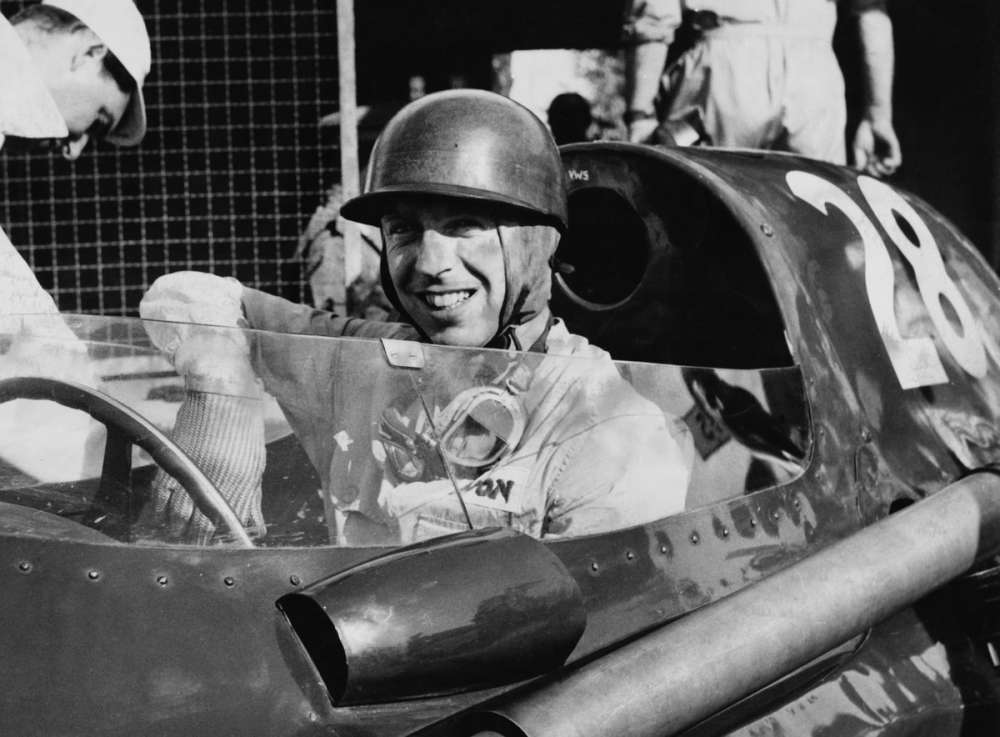 Image: Formula 1
Legendary Formula 1 driver and Dukinfield resident Tony Brooks has died aged 90, leaving behind an incredible legacy.
Winning six Grand Prix, achieving 10 podiums and just missing out on a world championship while driving for Ferrari, Tony boasted an admirable career in Formula 1.
Known by many as the 'racing dentist', Brooks was one of the great British drivers of the 1950s. Joining Ferrari in 1959, he won in France and Germany, as well as finishing 2nd in Monaco.
A Tameside hero, Tony was born on 25 February 1932 in Dukinfield. He began club racing in 1952 before joining Aston Martin's sports car team in 1954.
In 1955, while studying for his finals in dentistry, he was called in as a last-minute replacement for the Connaught team during the Syracuse GP – a race which he then won.
This was a remarkable achievement, the first Grand Prix win for a British driver in a British car for 31 years.
He then joined Vanwall in 1957 and delivered some of the most outstanding performances of his career. Victories at Spa and Monza were just some of the accolades that Tony added to his collection. Wins on such high-speed circuits were indicative of the judgment that Brooks possessed.
With the switch to rear-engine cars, Brooks was not as comfortable, and he retired at the end of the 1961 season.
Tony was remarked as one of the best drivers to ever grace the Formula 1 scene. He remained one of the last of the great generation of Grand Prix winners who transformed the sport during the 1950s.
He was a well-liked, thoughtful man who drove cars as fast as possible without endangering himself or anyone else. He will be remembered as an unbelievably talented racer, but more as a kind-hearted man.
Want more local sport stories?
Head to https://www.questmedianetwork.co.uk/news/sport/ to see more of our coverage - from community and non-league football to local and county cricket, boxing, athletics, basketball, Esports and golf.