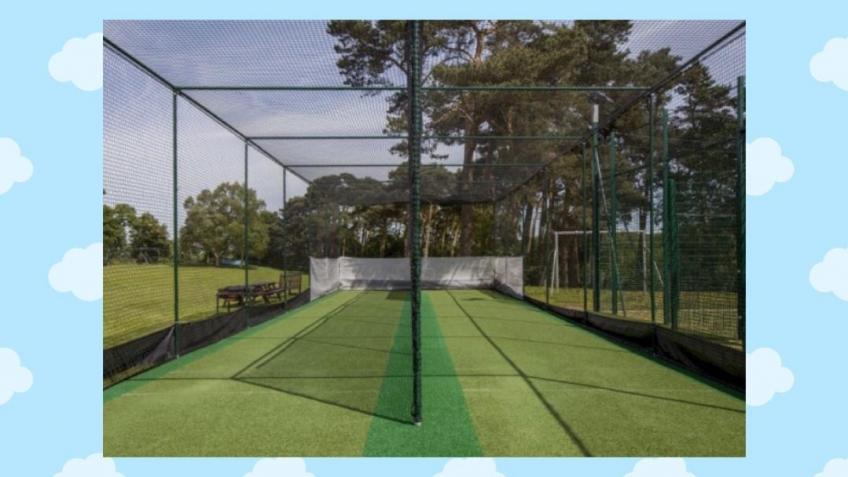 Charlesworth and Chisworth Cricket Club has launched a Crowdfunder page in a bid to raise funds towards new nets.
The club, which has a first and second team that compete in the Derbyshire and Cheshire Cricket League, first installed the nets back in the year 2000. Two decades have since passed and the nets at Marple Road are barely useable, with the artificial wickets torn in places and the metal poles, which hold the netting in place, now loose and dangerous.
Thanks to a lot of remedial work at the start of the season, the nets are still useable and haven't been closed by the safety officer. However, looking towards the future, the club are in no doubt that they won't pass the safety test next year.
With a view to hosting training sessions at Marple Road next year, the club has launched a crowdfunder page with an initial target of £5,000. If raised, that pot of money will go towards the existing funds raised by the club treasurer and club members. The page has so far generated £525
In a bid to raise funds, the club will be hosting numerous events to capture the imagination - the first of which will take place on Saturday 12th June, when Under-15s manager James Butterworth will be attempting to break the record for the world's longest bowling run up. This currently stands at 2.52 miles, and to break this record James will attempt the Cown Edge fell run before he bowls the first ball in a Parents vs Juniors game.
To donate to the cause, head to the following link: https://www.crowdfunder.co.uk/project-charlesworth-chisworth-cricket-nets?fbclid=IwAR0zSMH2-pFXapgCtr8eZJeAZGRDQRCT3ZciH8eS8QNnCpa0OUb2tmuEpzw