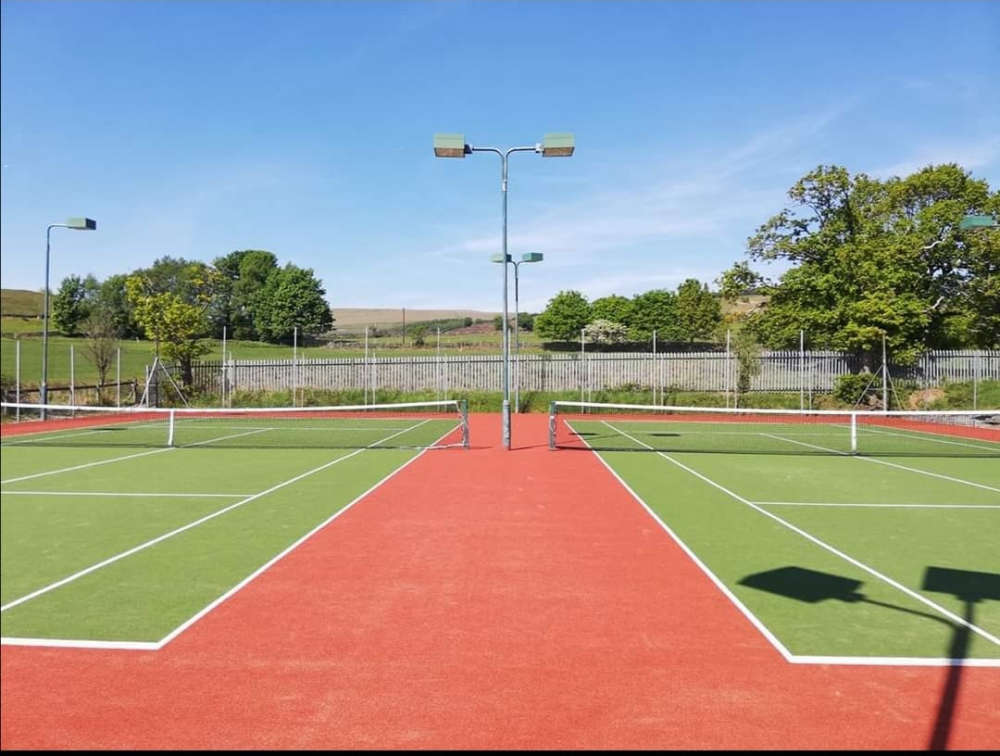 Glossop Tennis Club held its 2022 Singles Championships last Saturday in glorious sunshine.
The competition started at 9am and was followed by a BBQ in the afternoon, with lots of drinks to keep both competitors and spectators refreshed throughout the day.
Both new and younger members joined established players in a new 24 player format which ensured everyone played at least four matches. In the morning the group stages threw up few unexpected results and top seeds Billy Craven, Sam Coombes, Matt Blaney and Matt Thirlwell all progressed smoothly to the afternoon knock-out phase as did new members Claire Knox, Antony Bullivant and Brooke Love which is really encouraging and places the club on a secure footing for the future.
All four courts were in action with a swift turnaround between matches to ensure the competition would be completed in a single day.
In the afternoon with the mercury rising still higher the knock-out phase rounds produced two moments of drama as top seed Billy Craven withdrew in his semi-final following injury and second seed Matt Blaney was beaten in a thrilling three set quarter final by Mike Pocock.
Sam Coombes met Mike Pocock in a keenly contested final. There was some tremendous big hitting and fantastic rallies in the draining heat. The quality of tennis was a credit to the stamina of both and ultimately Sam Coombes came out winner by two sets to love but the match was much closer than the score line suggested.
In the plate final Andy Millican beat Will Blaney.
Everyone commented what a fabulous day it had been. Special thanks go to Matt Blaney for his superb tournament organisation ably assisted by Mike Pocock keeping the BBQ going in the humid weather and managing to play in the final in between his cooking.