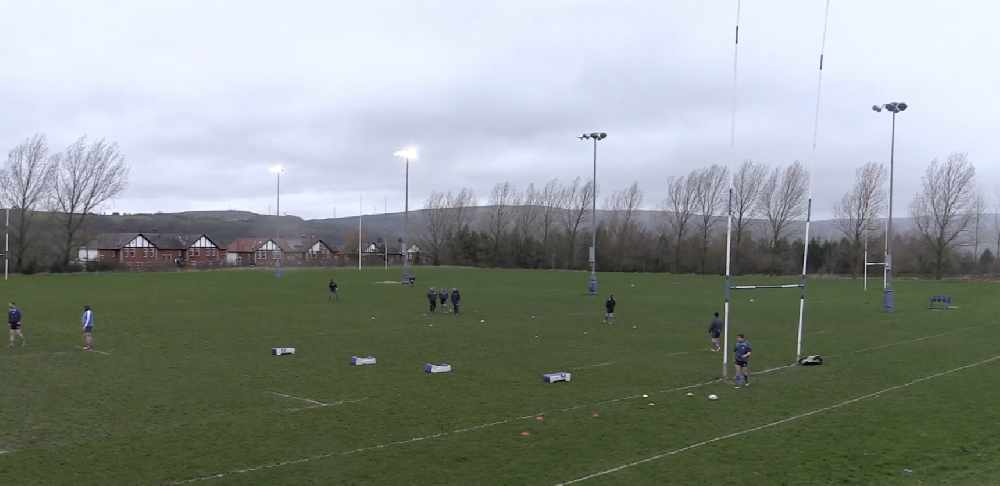 North Two West: Salford De La Salle 20-12 Glossop
Following a two week lay-off, Glossop headed to Salford to take on De La Salle for the first time after the hosts were relegated last season.
The Hillmen travelled following a disrupted week of training due to poor weather and the rustiness of the Glossop team was evident from the off. The poor weather conditions throughout the contest benefited neither team and this paved the way for an atrocious and unattractive eighty minutes of rugby.
De La Salle, to their credit, were fast out of the blocks, with their direct and aggressive ball carrying testing the Glossop defence early on. When Glossop managed to win some possession in their own half, a clearance kick down the midfield was easily gathered by the home team and from here they launched another attack. With no way through the Glossop defence, a high kick cross field was carried in the breeze and the home left winger was able to gather to score a try, 7-0.
After fifteen minutes, Glossop had barely touched the ball and soon the home team extended their lead with a penalty to make it 10-0. Towards the end of the first half Glossop finally gained some field position and mounted an attack. De la Salle initially repelled the visitors efforts, until fly half Zak Round spotted a half gap and darted through for an unconverted try to keep Glossop in touching distance at the half time whistle, 10-5.
In the second half, now playing with the advantage of the wind at their backs, Glossop failed to capitalise on the possession they had and all too often coughed up possession with unforced errors and a lack of patience. Glossop's Lewis Winterbottom was shown a yellow card on sixty minutes and De La Salle made the most of his ten minutes off the field when they scored down his unoccupied wing to extent their lead to 15-5. With ten minutes to play Glossop were dealt a killer blow, when a last ditch tackle down the same flank resulted in a penalty try for the home team to take their lead to 22-5.
The Hillmen hit back and hammered away at the De La Salle try line and Round was able to slip through and score a try which was a carbon copy of his first. The successful conversion gave Glossop hope with five minutes to play but it was not to be their day and De La Salle held out for a deserved 22-12 win.
Report by B. Kay.