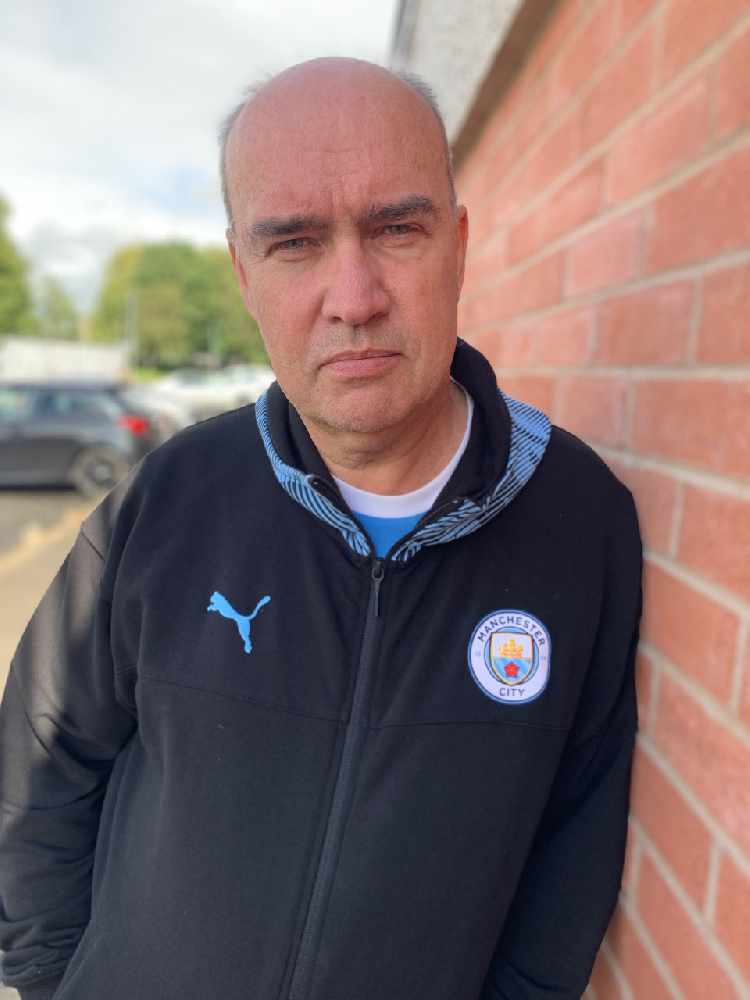 It's been a while since I've enjoyed something that probably only football fans will fully appreciate. On Tuesday evening I stood on a street corner, feeling very chilled in the November weather eating chips and curry. I wasn't near home and it was windy and freezing but I haven't tasted food as good for months.
I was in Lincoln, within walking distance of that sports quiz staple Sincil Bank, though of course these days it has (like everything) a sponsors name.
Eating chips on a street corner might not sound very exciting, but somehow they tasted better than all the meals I've enjoyed sitting safely indoors, nice and warm, during the last six months.

I felt very privileged to be at a City game. My journalistic journey started well over 30 years ago so I was there as a reporter, remembering back to my two earlier visits there, much earlier in my career. This was an u21 City team taking on Lincoln in the Football League Trophy. My two previous trips had been with the first team. My first had been in March 1996 for a League Cup tie. That season had started with Alan Ball as manager and after a few short term changes at the top,ended with Frank Clark at the helm, City lost 4-1 that night and I couldn't quite believe what I was seeing.

Two years later, and two divisions lower, City lost 2-1 in the league during the season the Blues eventually scrambled out of the third tier via a penalty shootout against Gillingham at Wembley. Fast forward two decades and these days City are aiming for European domination with their team of superstars.

The question many fans ask me is how do today's Academy players break into the first team? I got to study some of those hopefuls with a belly of chips and curry nourishing my brain and with a much better perspective than the letter box view we are all having to get used to on TV these days. I find it much easier to assess a player with the widescreen, 3D view from the stand. I've watched City's summer signings Ake, Torres & Dias on TV of course but that only allows me to see the bit of their performance when they're on the ball or close to the action. What position does Dias take when the ball is at the other end of the pitch for example? I don't know.

Well with the advantage of having the full view I studied the u21s at Lincoln. The first player that caught my eye, on the night, had only just turned 17 and was a left footed central defender called Callum Doyle (not related to another fast emerging City youngster Tommy Doyle). He was strong in the tackle and always seemed aware of the danger.

Jaden Braaf, a very highly rated winger disappointed, but was returning from injury and another highly rated youngster, 20 year old Claudio Gomes looked confident in an unfamiliar role at centre back apart from the hesitation that led to Lincoln's goal in a 1-1 draw that ended with a penalty shootout which the Blues lost 4-3.

I've come to the conclusion that when the chips (and curry) are down, maybe I'll never see City win at Sincil Bank, but despite the result I was very happy to be there.