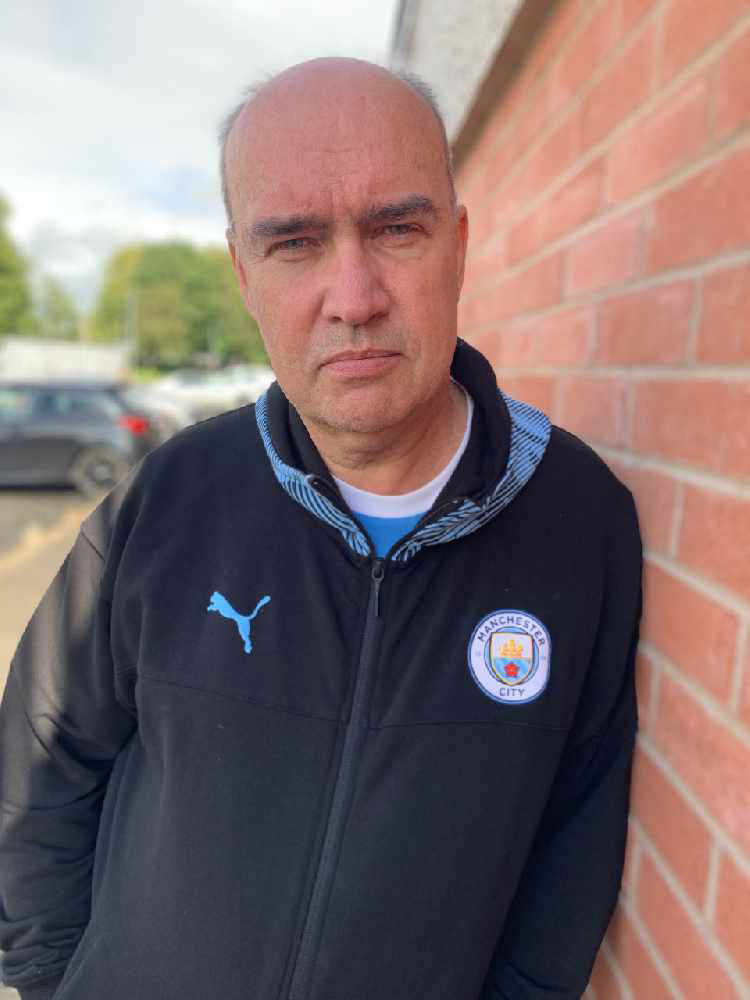 I've been euphoric at times, this season, about the football I've been watching.
The team play between Manchester City players is the best I've seen, close up, in my lifetime. As I wander around the Etihad Stadium, I can't help but be reminded about the brilliance of Vincent Kompany and David Silva. Their statues are a glorious reminder of the special players they were. In May there will also be a likeness of Sergio Aguero revealed, a decade after his iconic shirt swirling celebration, after scoring the goal no Blues will ever forget to beat QPR (and United) to claim the Premier League title.
I still think there should be a statue of Yaya Toure, whose signing from Barcelona truly took my breath away and kickstarted the amazing recruitment period that elevated City from ordinary to extraordinary. Yaya was a phenomena who could win games for City singlehandedly, just like Aguero and Silva. Kompany was the leader and match-winning tackler who led by example.
When I look at the current team, I see players of exceptional talent. Kevin De Bruyne is rightly regarded as one of the best in the World and Bernardo Silva is a highly skilful Duracell bunny, who everyone loves. Riyad Mahrez can instantly control a football better than most players I've ever seen and I reckon Kyle Walker would give Usain Bolt a run for his money in a foot race.
Phil Foden is constantly described as a player who will eventually win a Ballon d'or and Ederson has revolutionised the role of goalkeeper with his passing ability. I could go through the whole City squad and almost every individual has something special to offer. Will any of the current squad be lionised on a plinth outside the home of the Blues. Maybe that will depend on them doing something exceptional, rather than just winning another Premier League title.
Silva, Kompany, Aguero and Toure were significant members of the team that put City back on the map with that dramatic Title win, over 40 years after Bell, Lee and Summerbee became the icons of those that did the same thing back at the end of the 1960s. What will De Bruyne, Bernardo, Dias and Foden have to achieve to reach the same levels of heroism? I guess the answer is obvious; winning the Champions League. If City had accomplished that feat in Porto last year, would we have seen a statue of the match-winner outside the Etihad Stadium? Probably not.
I think when City finally achieve what the club's hierarchy are so desperately striving for it's more likely that Pep Guardiola will be the one that is quite rightly lauded. I already believe that when the unthinkable happens and Pep moves on, that the perfection we are enjoying right now will probably never be repeated. Don't get me wrong, I'm not saying City are going to disappear back down to midtable. The Manchester City of 2022 is built on solid foundations. The Academy is starting to produce a conveyor belt of talent and the constant expansion of the City Football Group means the tree has long, expansive, solid roots.
I'm still worried about the day Pep moves on, but for now I am appreciating and loving every moment. City "only" drew at Southampton, so their latest game wasn't perfection, but despite us being in the middle of the January transfer window the only signing that would make me ecstatic Pep Guardiola signing a contract extension. Wouldn't that be great?