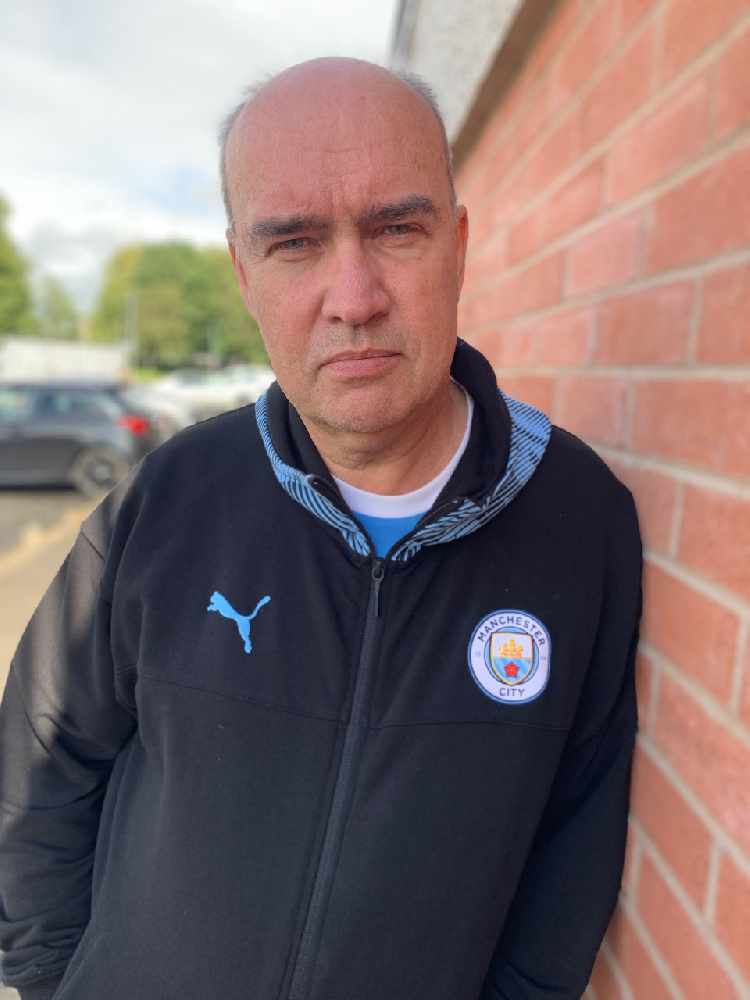 Just like my column last week, printing deadlines mean I can't write this after Manchester City's trip to Wolves on Wednesday evening.
City don't have to win that game after Liverpool's draw with Spurs and the emphatic win against Newcastle on Sunday, though a defeat (as unlikely as that seems to me as I write this) still wouldn't hand the title to Liverpool.
One thing is for certain though, the Blues won't be in Paris at the end of the month attempting to beat Jurgen Klopp's team in the Champions League Final. I travelled out to Madrid last week with a feeling in the pit of my stomach that things wouldn't work out the way I wanted. I'm not really sure where that anxiety came from because City had beaten Real 4-3 in the first leg. In truth City should have won by a bigger margin and had led by two goals three times during that epic encounter. Should have doesn't win you games though.
When Riyad Mahrez scored the opening goal in the Santiago Bernabeu last week, it felt the Blues had done it and as I watched Kevin De Bruyne, City's best player, being taken off with at least 18 minutes still remaining. I assumed he must have had an injury. Why else would you take him off ? He's described by many as the best midfielder in the world. Six minutes later, still with at least 12 minutes to go, the energetic Gabriel Jesus was replaced by the more pedestrian, underperforming Jack Grealish. City's best defender, Kyle Walker, had already gone off with an injury and so the momentum started to swing towards Real. I feared that if Real got one goal they'd probably get another and so it proved to be.
I'm Pep Guardiola's biggest fan. I sincerely hope he signs a 20 year extension to his contract and never leaves the club. His teams play football the right way. It's all about pass and move. It's intelligent football based on skill. I've loved watching his teams from Barcelona to Bayern and now his six seasons in Manchester. Some other teams have had success by building their teams on defence and counterattacking. Brian Clough did it at Nottingham Forest, Jose Mourinho did it at Chelsea and the Italian National team has long had a reputation for doing it that way. They've won trophies, and no doubt their fans were delirious when they did, but I love the beautiful game to be about honesty, integrity and breathtaking, creative ability.
That's what I witness at City every week, but that system has flaws. It can be beaten by a more cynical approach. Pep's City can also be beaten in one-off games by themselves. If they're not all at the top of their perfect game, they can be undone by a brilliant individual or a tactical mistake. I believe Pep got it wrong in Madrid.
He took off the fantastic Bernardo Silva, with at least 11 minutes to go, after De Bruyne had gone off injured earlier in the game at Atletico three weeks earlier. Again the momentum swung to the home side but the Blues just hung on to go through. At Real they couldn't hang on and went out. City rarely face teams with the quality and belief of the Madrid teams in the Premier League which is why I believe City will win the Premier League again this season and in the coming seasons, if Pep extends his stay.
Pep Guardiola seems to me to be an amazing human being. I base that on everything I see and hear about him and through watching, in full, all his press conferences. He should stay at my club forever, but I'm not certain his philosophy of football will ever fare as well in the Champions League as it does during the 38 game Premier League, where most opponents can't compete, some because of a lack or resources, with Pep's perfect, beautiful football. Long may it continue.