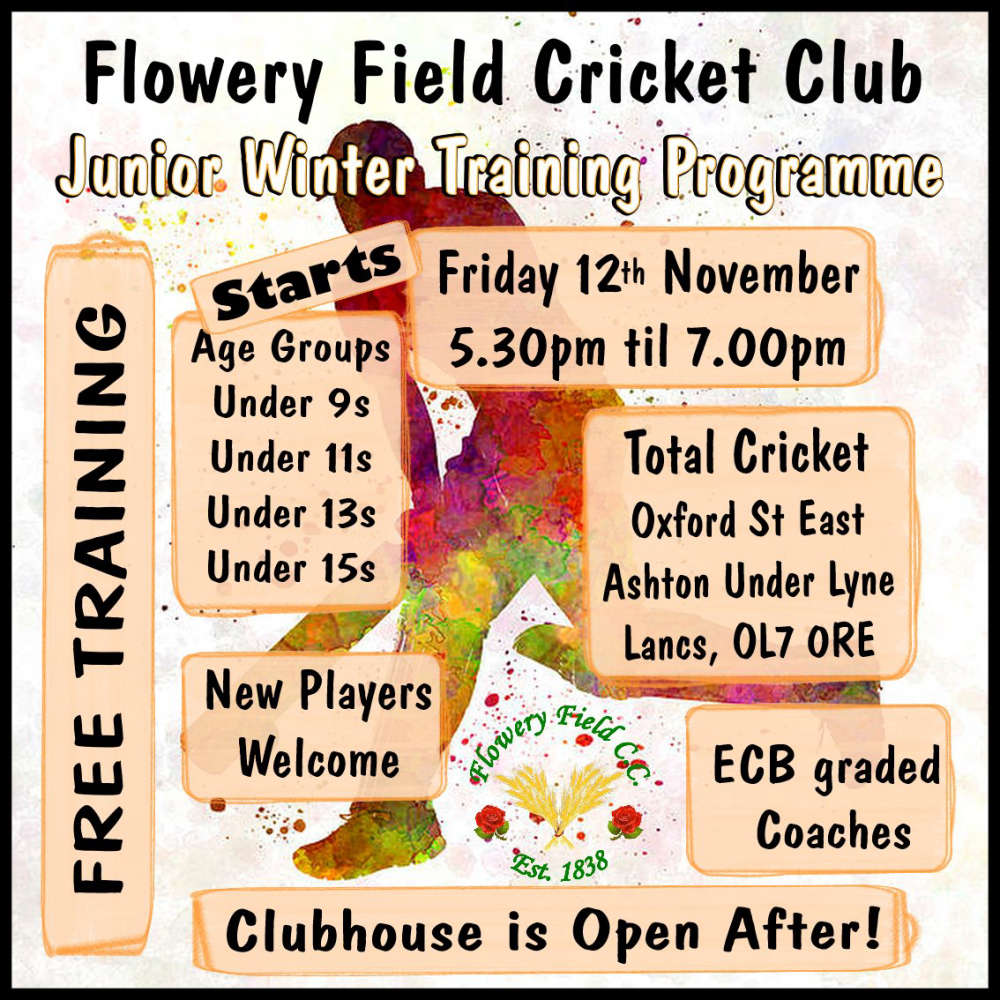 Flowery Field Cricket Club is preparing for the 2022 campaign by holding a Junior Winter Training Programme.
The session, which is free of charge, is taking place at Total Cricket in Ashton.
Taking place from 5.30pm-7pm on Friday November 12, the session is aimed at juniors in the under 9-15 age bracket and will be coordinated by ECB headed coaches.
New players are welcome, and the club house will be open after the session.