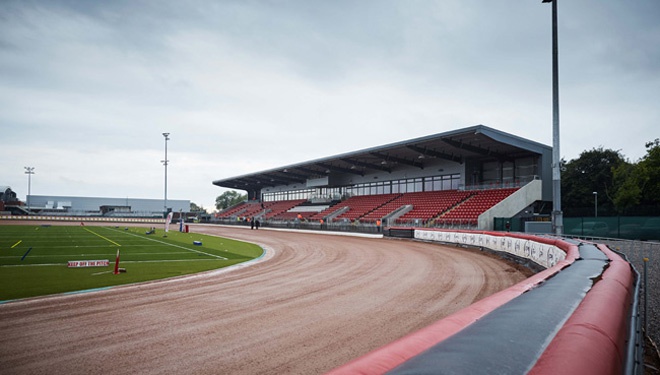 Following the recent behind closed doors events at the National Speedway Stadium, Belle Vue Speedway is pleased to confirm that this week's British Youth Round will proceed on Saturday, October 10.
The event will now, however, be staged behind closed doors.
While the stadium is Covid-19 compliant, Belle Vue bosses have been keeping a close eye on the increasing rate of infection in the region.
Given the latest information, they believe it is the correct decision and in the best interest of our supporters to not allow spectators to travel to the stadium in large numbers.
Belle Vue CEO, Adrian Smith said "Like all sports, we are absolutely committed to getting supporters back into stadiums as quickly as possible.
"However, that decision needs to be balanced with a wider consideration of how the coronavirus is affecting the region you operate in.
"The decision not to allow supporters to attend the British Youth Round on Saturday has not been taken lightly.
"We take the safety of everyone involved in Speedway extremely seriously and that includes our supporters.
"While we are currently fully entitled to stage an amateur race meeting with spectators, we also recognise that we are operating in a fast-changing environment.
"What we might announce today can change tomorrow and we have therefore, taken the decision early to allow supporters who have bought tickets to replan their weekend.
"We are of course disappointed not to be able to invite supporters back to the stadium but hope they will understand the decision against an increasing regional risk.
"We are currently speaking with our online ticket agent to arrange for refunds to be processed and we will provide a further update on this shortly.