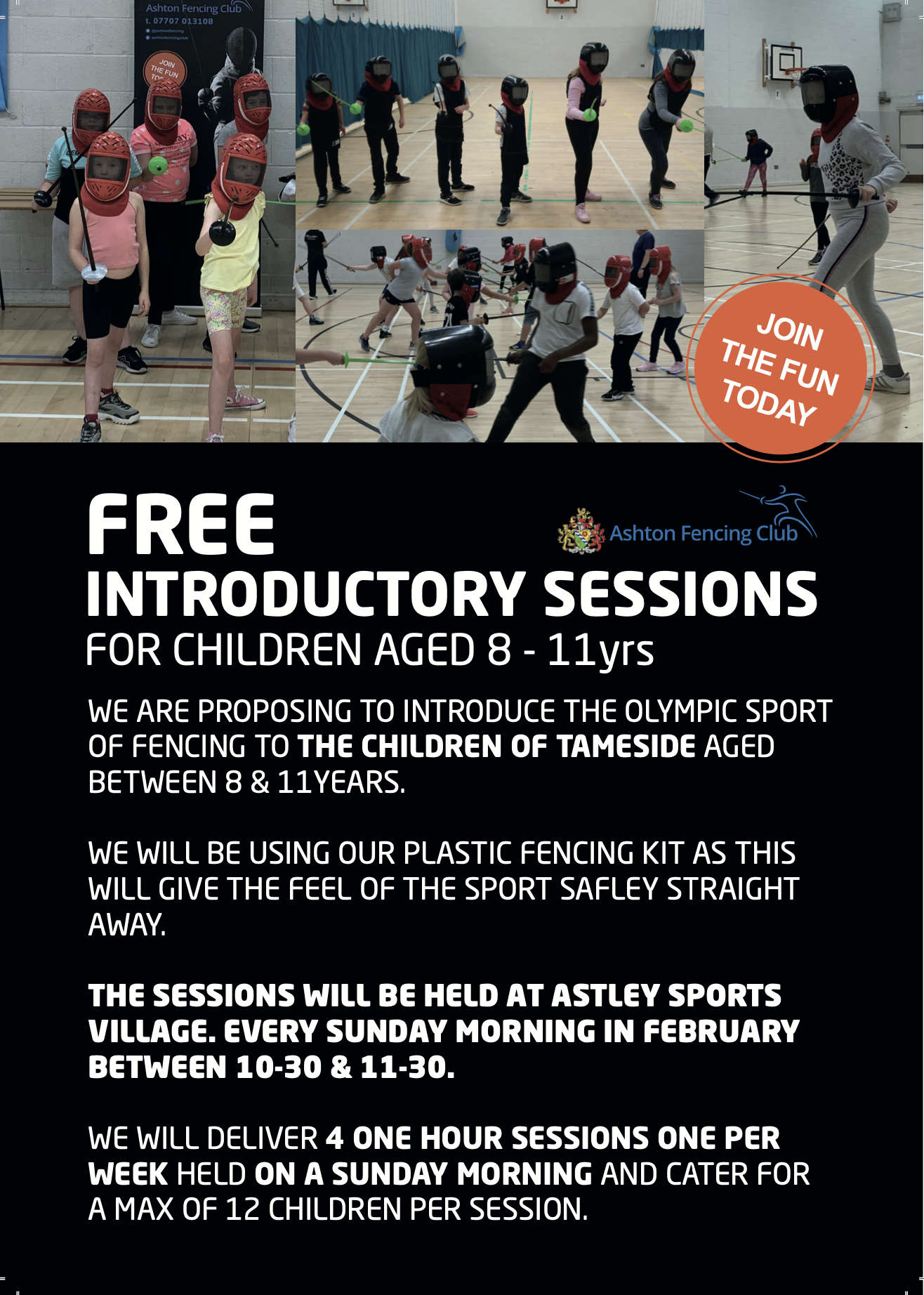 Children aged 8-11 are being given the opportunity to sample the Olympic sport of fencing in February.
The sessions, which will be held at Astley Sports Village every Sunday morning between 10.30-11.30, will be conducted by Ashton Fencing Club (using plastic equipment)
The taster sessions will consists of:
1 - Introduction to the different types of swords.
2 - The Protective clothing used
3 - Exhibition bout of fencing performed by Ashton's club members.
Reporter Sport sampled a taste of the sport during a half-term event towards the end of 2021.
Every fancied having a go at fencing? If so, Ashton Fencing Club train at Astley Sports Village every Thursday evening. We attended a holiday camp earlier this month to sample a taste of the sport and spoke to club chairman, Barry Massey about a variety of topics, including his background in the sport, the importance of getting children gripped from a young age and much more. Full video here: https://www.questmedianetwork.co.uk/news/sport/watch-pupils-sample-a-taste-of-fencing/

Posted by Tameside Reporter on Wednesday, November 17, 2021
The following sessions are structured to ease them slowly into fencing:
1 - Foot work session
2 - Blade session
3 - Plastic fencing fighting
At the end of each session a certificate will be awarded to each of the participants. There will be a maximum of 12 children per session.
To register your interest or for more information, contact: 07707 013108