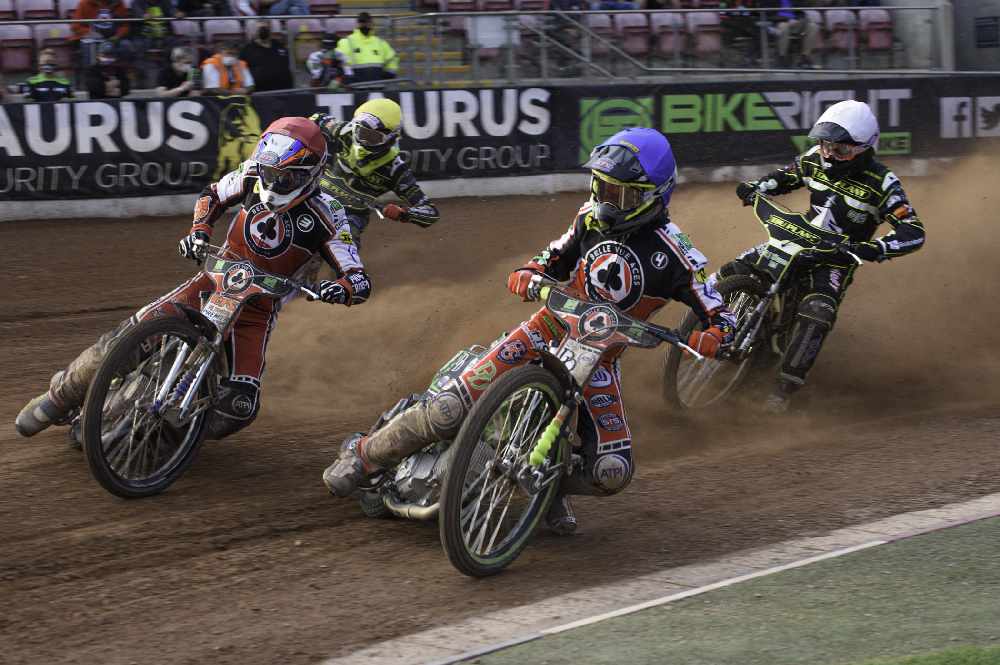 Tom Brennan believes that Belle Vue can deliver another strong performance when they take their Premiership campaign to King's Lynn on Thursday, June 24. 
The 'BikeRight' Aces remain undefeated from their first five matches have served up some spectacular performances outside of the National Speedway Stadium.
After forcing a draw at Ipswich and pummelling Peterborough at the East of England Arena, they now have their sights set on another decent haul at the Adrian Flux Arena.
The Minors & Brady Stars have endured a difficult start to their year, not only languishing at the bottom of the table but also contending with several major team changes.
Only recently, Ty Proctor became the latest of their original 1-7 to step down from the side to take time out of the sport, with American Broc Nicol replacing him on Thursday.
Brennan says the BikeRight Aces will be exercising caution on their travels but is optimistic that they can target a win on the night.
He said: "It's been hard on King's Lynn with all their early season changes, and things like that can affect the team spirit and moral if, every week, you're riding with a totally different group.
"That's not to say they can't go out there and prove everyone wrong. They have a good team and if they want it badly enough, I'm sure they can go out there and win convincingly.
"But we're a team that will always come out fighting. The atmosphere and the dynamic with Belle Vue is unlike any team I've ever been part of and it's a privilege to ride with these guys.
"I'm sure quite a few people will be looking at us to win on Thursday. It's certainly a realistic goal but we're not going to be cocky or complacent about it.
"We have our game plan; the boys are really starting to fire on all cylinders and there's definitely a belief that we have got what it takes to win.
"There's no reason why we can't, but we will take it one race at a time and stay focused on our jobs, and hopefully by the end of the night the result swings our way."
After their excursion to King's Lynn, the BikeRight Aces next head to Sheffield on Thursday, July 1 before returning to Manchester on July 12 to face Wolverhampton.
Ticket information for this fixture will be communicated in due course at www.bellevue-speedway.com.
KING'S LYNN V BELLE VUE – THURSDAY, JUNE 24 @ 7:30PM [SGBP]
King's Lynn 'Minors & Brady' Stars: Erik Riss 6.65, Ricky Wells 4.68, Thomas Jørgensen 6.18, Lewis Kerr 5.53 (C), Richard Lawson 5.64, Connor Mountain 4*, Broc Nicol (G) 4.20; TM: Peter Schroeck
Belle Vue 'BikeRight' Aces: Brady Kurtz 7.75, Richie Worrall 5.06, Steve Worrall 5.67 (C), Charles Wright 6.60, Dan Bewley 6.59, Tom Brennan 4*, Jye Etheridge 4.55, TM: Mark Lemon
Words by Hayley Bromley
Images by Ian Charles