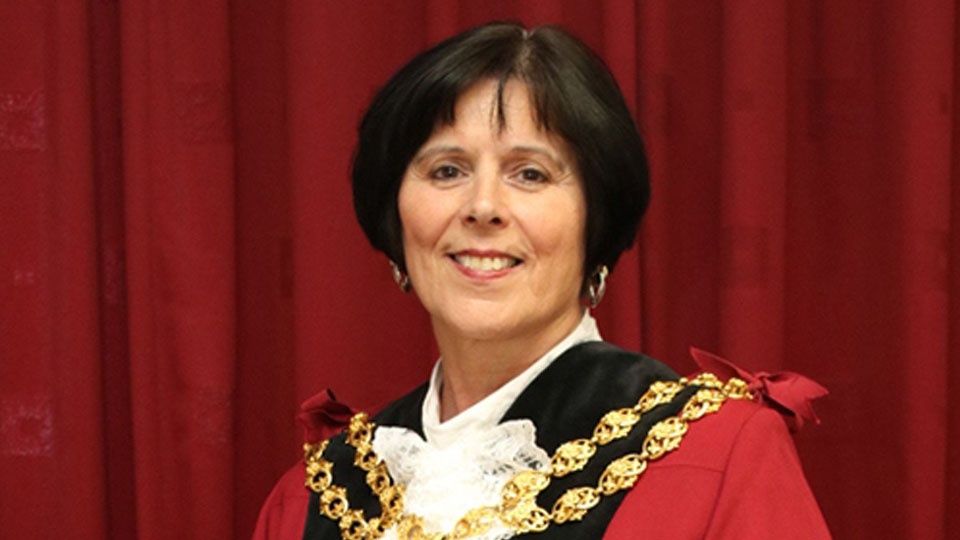 Oldham's generous-spirited Mayor, Ginny Alexander, is insisting townsfolk "shall go to the ball" in a personal borough-wide invitation to attend the glittering Mayor's Ball.
In a unique move, the mayor says in a personal message: "It is with great excitement that I invite each and every citizen of our great town to my Civic Ball at Queen Elizabeth Hall.
"Guests will be greeted with a champagne reception, followed by a four-course dinner prepared by the award winning The White Hart Inn at Lydgate.
"There will be live entertainment from the fantastic Victor Michael and the brilliant Ukrainian Dance Group, 'Podilya. There will also be a raffle and a Tombola on the evening with some phenomenal prizes."
The proceeds go to the Mayor's Appeal Fund, which is supporting eight local charities: Dr Kershaw's, Mahdlo, Stephen Gartland Foundation, Christies at Oldham, RSPCA Oldham, TOG Mind, Pennine Pen Animal Rescue and Action Oldham.
She declared: "The ball will benefit us, the people of Oldham, directly through my chosen charities.
"I am a local women, born and bred here in Oldham. Despite being the Mayor, I am a member of the general public. I want to see not only the dignitaries of our community at the ball, but the real ordinary people of Oldham, just like me.
"The people of Oldham are who I serve and I thank them for their constant warmth and support, My invite is extended to each and every one of them."
The mayor added: "I really hope I can count on the good people for their support. I am looking forward to welcoming as many people of the borough as possible. Tickets are £40 each and are available now."
The ball takes place on Friday, February 28, from 6.45pm until late.
For further details, contact the Mayor's Office by emailing mayors.office@oldham.gov.uk or calling 0161 770 4012 / 3927.