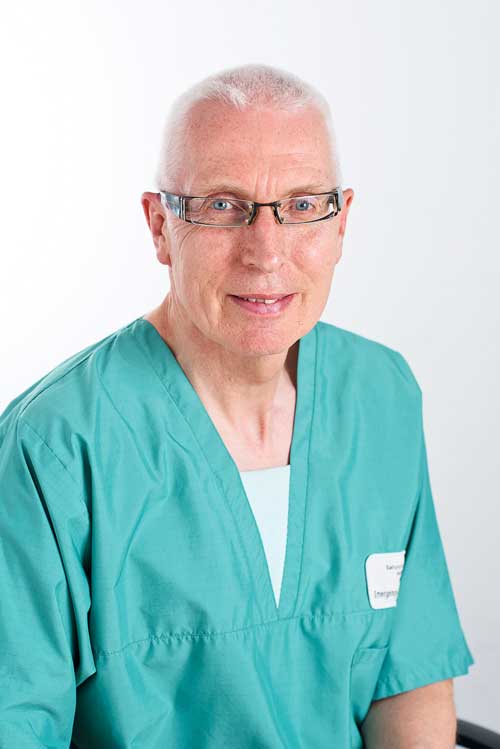 People are being asked to think carefully and consider which health service to use this winter before heading to A&E at The Royal Oldham Hospital.
The reminder comes from the Northern Care Alliance NHS group, which runs the Accident and Emergency department at the Rochdale Road hospital.
It says A&E should be kept free for emergencies, those who are critically ill, and patients who need emergency and urgent care, while selecting the correct service 'ensures patients get the best treatment in the shortest possible time'.
The number of people attending A&E has significantly increased as the cold weather has set in.
The Northern Care Alliance NHS group is encouraging people to only go to A&E for emergencies such as choking, severe bleeding or a suspected stroke. For all other illnesses, it recommends checking which service is right for you by calling the NHS 111 hotline or going online to the NHS 111 website at https://111.nhs.uk/.
Dr Chris Brookes (pictured), Group Chief Medical Officer for the Northern Care Alliance, said: "At our hospitals that have A&E departments in Salford, Oldham, Bury, and North Manchester, we are encouraging the public to Help Us, Help You by keeping A&E free for those who are critically ill and need emergency care, for example those with life-threatening conditions. Please think carefully about choosing the right healthcare service.
"Emergencies include heart attack or a suspected stroke. If you're unsure where to go and think you need urgent medical attention, but it's not life-threatening, contacting NHS 111 can help you make sure you reach the best NHS service for your health need. NHS 111 is available online at 111.nhs.uk as well as by phone."
A large range of common winter illnesses and injuries can be treated at home with over-the-counter medicines and plenty of rest.
Pharmacists can also offer advice and over-the-counter remedies for many common winter illnesses and local people are being reminded to stock up their cupboards with medicines over winter.
The NHS 111 telephone advice service is available 24 hours a day, 365 days a year. Calls to the service are free from landlines and mobile phones.