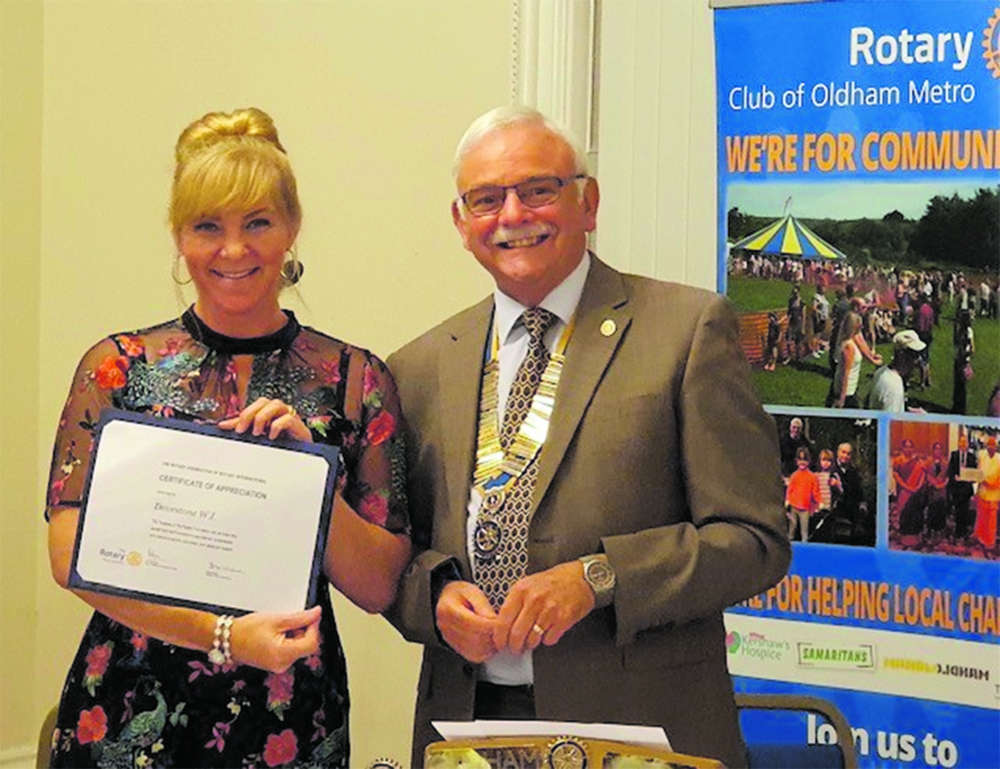 HONOUR: Jessica Moreland with Gavin Crabtree.
Dovestone WI has been awarded a prestigious and highly regarded accolade in International Rotary.
Jessica Moreland, President of Dovestone WI, received the coveted honour from Garvin Crabtree, president of Rotary Oldham Metro.
She said: "I'm very proud and humbled to be receiving this award for and on behalf of all the phenomenal achievements of the entire team and the wider community."
Founded three years ago, members of Dovestone WI have immersed themselves in the community and lead on a host of major initiatives.
Garvin Crabtree said: "Dovestone WI's achievements are outstanding and serve as an inspiration to us all and is certainly deserving of Rotary's top award."
Read more from the Oldham Reporter