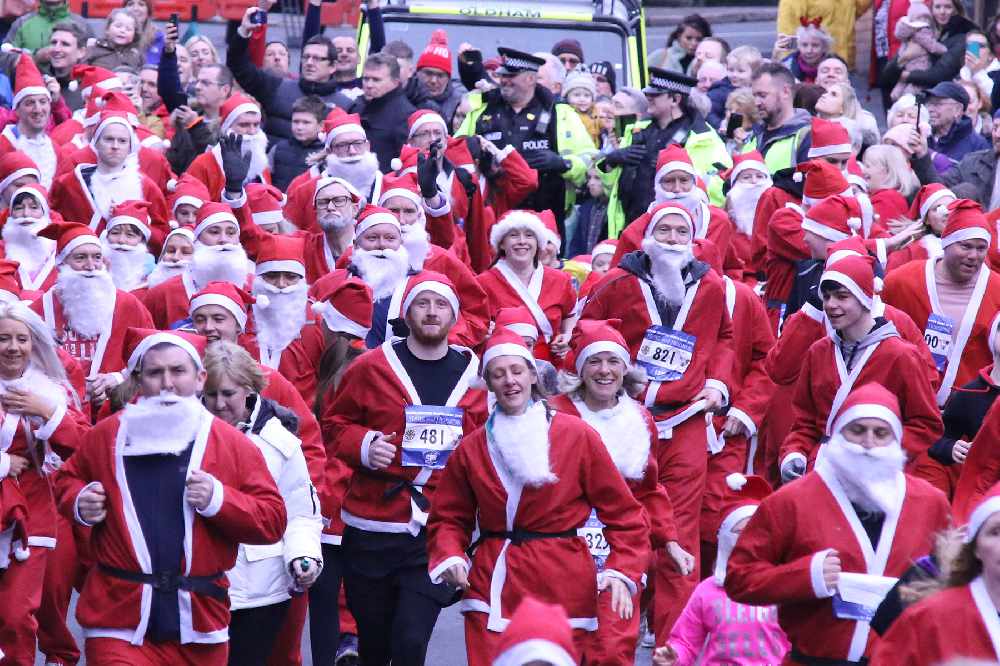 The Saddleworth Santa Dash 2021 is back with a bang! 
The previous year's event was held virtually and to celebrate its successful relaunch the new dash is being renamed the OMC Santa Dash, as part of a new connection between Saddleworth Round Table and OMC Motor Group.
The agreement came together with Robin Eglin, chairman of OMC, and Andy Rothwell, community project lead for Saddleworth Round Table.
Ste James, Saddleworth Round Table's chairman, said: "We have been blown away by the general public who have supported this event with ticket sales. The uptake in tickets has never been bigger, it's great to see there is an appetite for charity-led family events.
"This allows Round Table to plan for a bigger space in the park, facilitating a large stretch tent bar area, stage, multiple xmas market stalls and some small rides.
"Finally, we will be able to display some of the fantastic electric vehicles available through our main sponsor OMC Motor Group."
Andy Rothwell said: "We are thankful to the generosity of OMC who are helping Round Table take our Santa Dash to the next level.
"The money donated to Round Table is significant and will help put the event on track for record takings. All money raised will be distributed to local worthy causes.
"Saddleworth Round Table are proud to have supported so many local causes over the years. We will distribute proceeds in the new year'.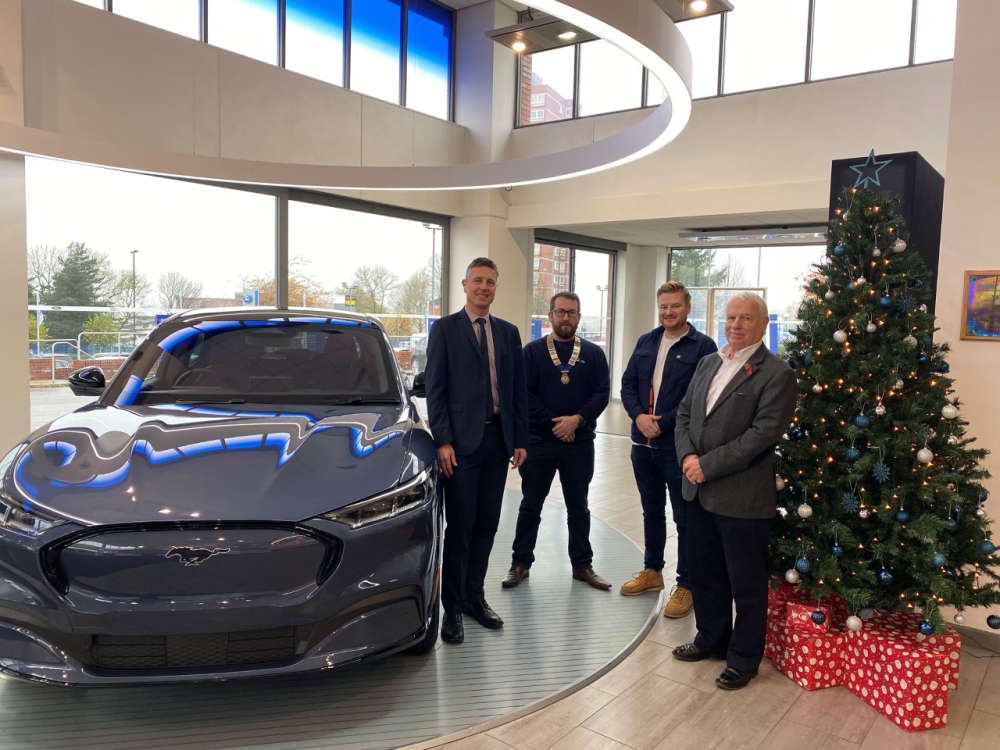 Jonathan Elgin, RT chair Ste James, Andrew Rothwell RT and Robin Elgin from OMC
OMC, founded in 1907, is still a family run business with the fourth generation of the Eglin's.
Said Robin Eglin: "We are incredibly pleased to be supporting the work of the Saddleworth Round Table and their work in the local area. As a family business we think it is really important to give something back to the local community.
"As a founding patron of Mahdlo Youth Zone we are keen to support young people across Oldham, and we are also proud to support Dr Kershaw's and the wonderful work they do. Our Christmas Foodbank collection across Oldham, Rochdale and Accrington is another way we feel we can reach out and help the more vulnerable members of our local community.
"The Saddleworth Round Table do a brilliant job supporting local good causes and we are proud to sponsor this fun and worthwhile event."
The event itself is at Uppermill Park and kicks off at noon with local legend Elliot Eastwick being the compere, hosting various fun things on stage building up to the start of the Santa Dash at 2.30.
Tickets:
£15 Adult (Running number, santa suit, hat and finishing medal)
£4 Child (Running number, hat and finishing medal)
The Round Table is seeking to reduce their carbon footprint this year by making the programme available online free of charge, with lots of useful info for the day including those causes which have benefitted from Round Table support over the last couple of years and Xmas carol sheets for those who want to sing next to the tree in the square.
In the park, market stalls will sell fresh food, drink, Christmas and much more. The market stalls are open from midday to 6pm, welcome to all.
Runners finish back in Uppermill park where the fun continues with winners' prizes on stage, Christmas music, carols and live music. Santa is expected at 4.30 and go on his usual jaunt around the village pushed on the Rushcart by Santas little helpers Saddleworth Morris Men. This is Santas chance to turn the Uppermill lights on, leave his sleigh and walk back to the park to help set off this year's fireworks.
The fireworks have been generously sponsored by Wiggett Construction, who have connected with Round Table with many other worthwhile events.
To take part in the event, make contact via Saddleworth Round Table's Facebook page: https://www.facebook.com/SaddleworthRT
Read more from the Oldham Reporter