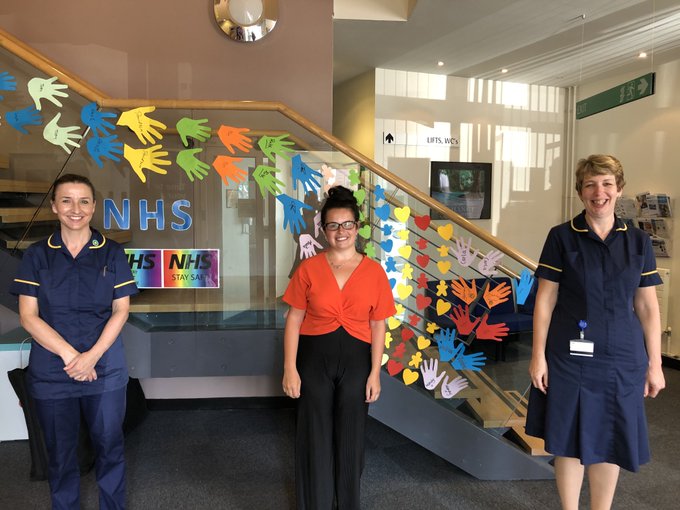 The Northern Care Alliance NHS Group (NCA) is celebrating International Nurses Day and 144 aspirant nurses - which are student nurses in their final six months of training - are joining the celebration for the first time.
They are currently working alongside 6,000 existing nurses, helping where they can to fight the COVID-19 pandemic on the frontline.
These aspirant nurses have opted to step off their current student programme to support the workforce by working as Senior Healthcare Assistants.
It will give them valuable clinical skills experience before becoming qualified Registered Nurses later this year. They have all joined the NCA since 20 April.
They have quickly made an impact working at the organisation's hospitals and community services in Oldham - as well as Bury, Rochdale and Salford.
All of the aspirant nurses are in their third year at university and within their final six months of qualifying.
Many have already been offered full-time posts with the NCA and by bringing them in early - it allows them to complete their final training while earning a full-time salary.
Elaine Inglesby-Burke CBE, Group Chief Nursing Officer at the Northern Care Alliance NHS Group, said: "Without exception, each student has been a credit to their university. We are delighted to welcome them into our workforce.
"They are making history and making a difference and will make amazing Registered Nurses for our patients who need our care both in our hospitals and in the community. Welcome to our NCA family."
Georgina Hill, a student from Salford University, said: "I opted to join the NCA early because I wanted to give something back and to support the staff already working hard protecting patients."
The students will all be working in Agenda for Change Band 4 nursing positions across the NCA in a variety of areas, such as A&E and theatres, with the full support of their assessors, local ward team, university, practice education and preceptorship team.
They have all been given full training before starting on the wards and while they will perform a vital supporting role, they won't be administering medications or IV therapy.
Nurses Day marks the anniversary of the birthday of nursing pioneer Florence Nightingale. 2020 is the International Year of the Nurse and Midwife.