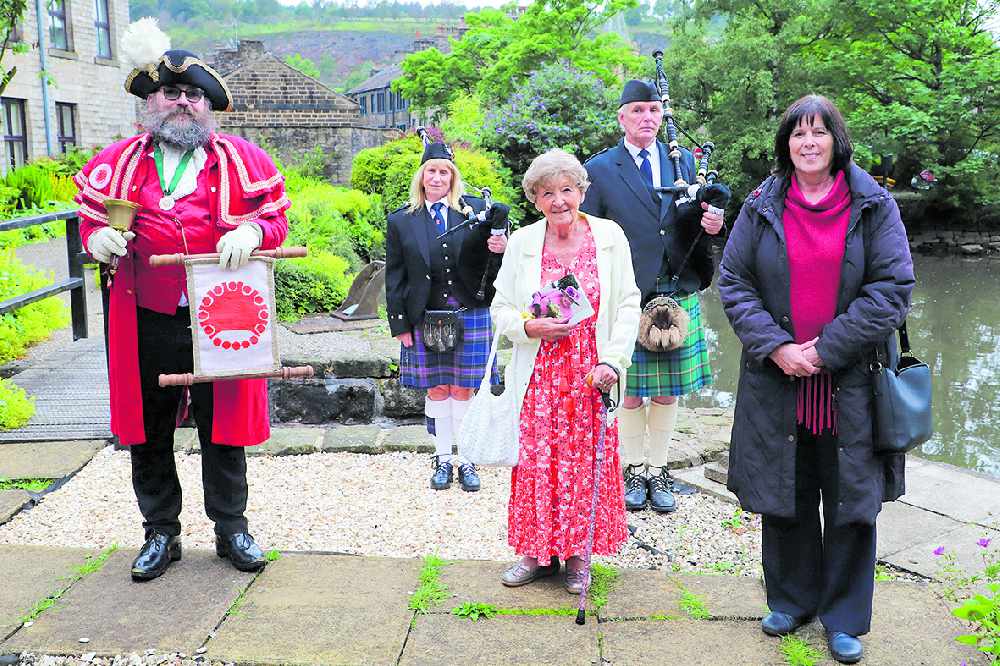 When centenarian Annie Schofield celebrated her milestone birthday last Thursday, it was to the popping of champagne and a Scottish pipe band herald.   
Annie, who lives independently at Willow Bank in Uppermill, enjoyed music by members of the Oldham Scottish Pipe Band as Shaw and Royton town crier Marcus Emms announced the momentous occasion, despite the pouring rain.
"It was something extraordinary," said Annie's daughter Jan. "I organised the cake, meal and champagne, but Mayor Ginny Alexander made it really special. She's lovely."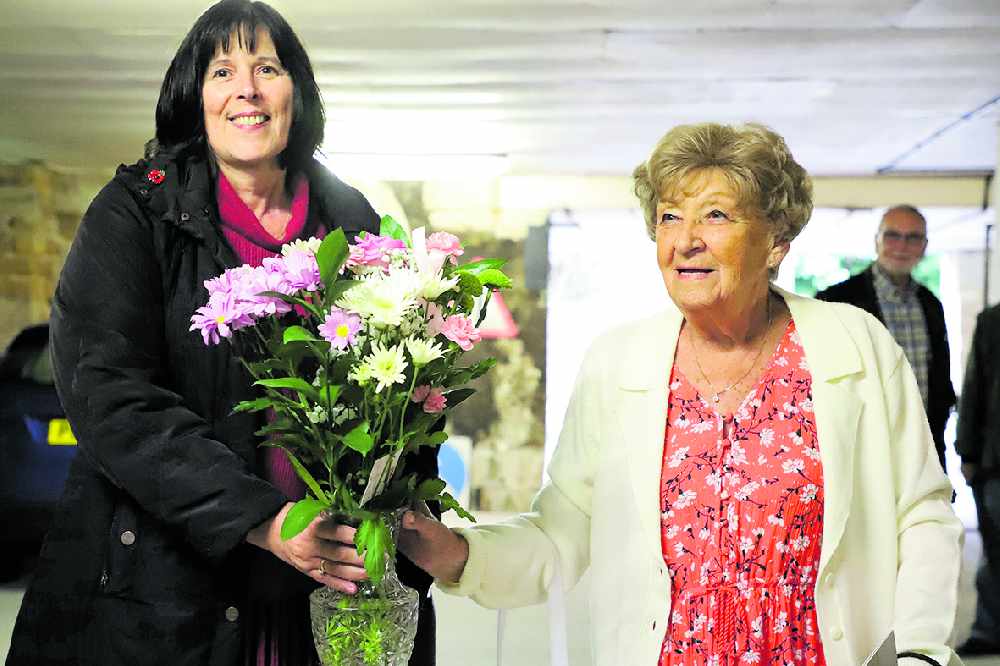 Annie was born in Diggle in 1920 and taught at a number of schools, including Royton and Manchester before settling at Uppermill Secondary School – but had to stop after surviving a serious brain haemorrhage in 1969.
She has three daughters, six grandchildren and nine great grandchildren, who are planning on visiting and continuing the celebrations over the following weeks.
"I think she's amazing," Jan added. "To be so active and 'compos mentis' – to talk to her is brilliant. She's leading a very full life and looks after herself.
"I don't know what her secret is but she's always looked younger than her age! She's very lucky."