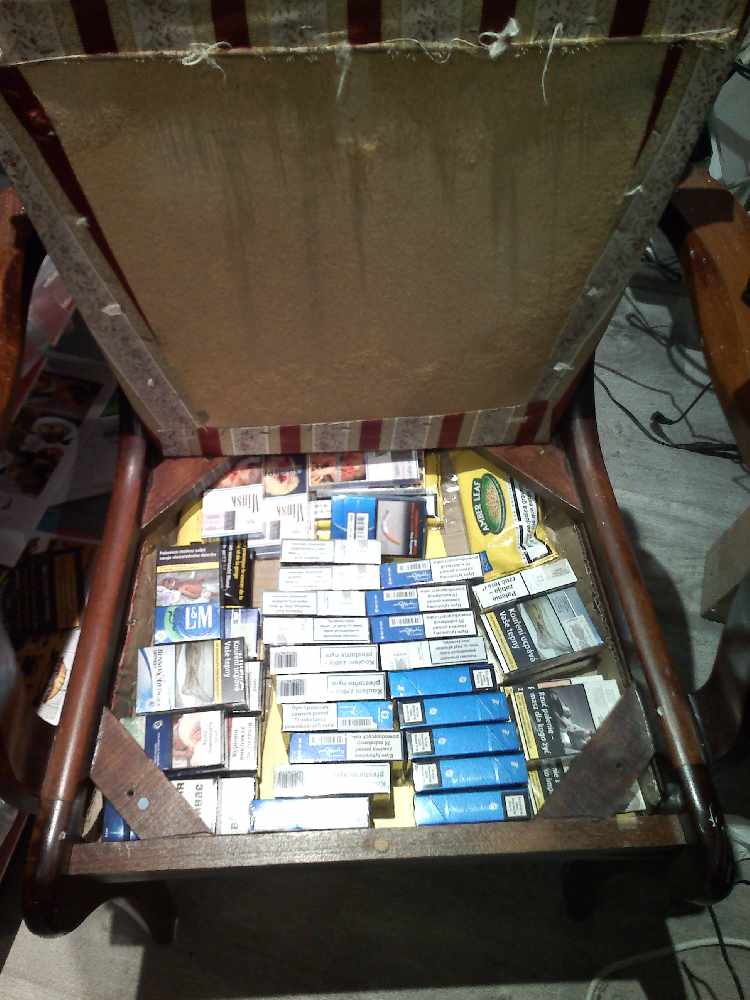 A mini market in Failsworth has been prosecuted by Oldham Council for illegally selling tobacco on two separate occasions.
Trading Standards searched Failsworth Mini Market on Oldham Road with a tobacco sniffer dog back in February, after receiving a tip-off relating to the sale of tobacco products.
The tobacco, which was deemed to be counterfeit and not intended for the UK market, was found hidden with a ceiling, chair and a picture.
Seized were 1971 cigarettes and 1.3kg of hand rolling tobacco, amounting to a street value of £580.
The business owner, Bilal Khader Hamed, was interviewed under caution but when trading standards revisited his shop in May, further illicit and counterfeit tobacco was found within the premises and his vehicle.
Mr Hamed attended court on 16 October and was fined £400 and ordered to pay costs of £2816.
The limited company, Failsworth Mini Market LTD, of which Mr Hamed was the sole director, was also ordered to pay £320. The court said all seized items should be destroyed.
Councillor Ateeque Ur-Rehman, Cabinet Member for Neighbourhood Services said: "Selling illegal tobacco is not a victimless crime. It is usually poor quality and is sold cheaply, meaning it is easier for children to buy - lining the pockets of criminals.
"Not only that, illegal tobacco can be very damaging to peoples' health, so Oldham Council takes the sale of illegal tobacco extremely seriously.
"May this be a reminder that our officers will continue to gather intelligence and visit premises and if we find evidence that illegal tobacco is being sold we will take action against those involved in this crime."
Andrea Crossfield, Population Health Policy and Strategy Specialist, on behalf of the Greater Manchester Health and Social Care Partnership said: "People who sell illegal tobacco don't care if they sell to children.
"Those children, in their communities, then get addicted and risk all the health harm that tobacco does.
"We know that 1 in every 2 adult smokers will die as a result of smoking. Stopping illegal tobacco is an important part of our plan to make smoking history and help people to live healthier lives in Greater Manchester.
"We are working with enforcement partners across the region to keep illicit tobacco out of our communities."
Oldham supports the Greater Manchester Health and Social Care Partnership's 'Keep It Out' campaign, which tackles illegal tobacco across the city region.
Greater Manchester is leading the way for tobacco control in the UK by setting an unprecedented ambition to reduce smoking prevalence levels at a pace and scale greater than any other major global city.
If you know where illegal tobacco is being sold, the council ask residents to report it anonymously by calling Crimestoppers on 0800 555 111 or visit www.keep-it-out.co.uk.