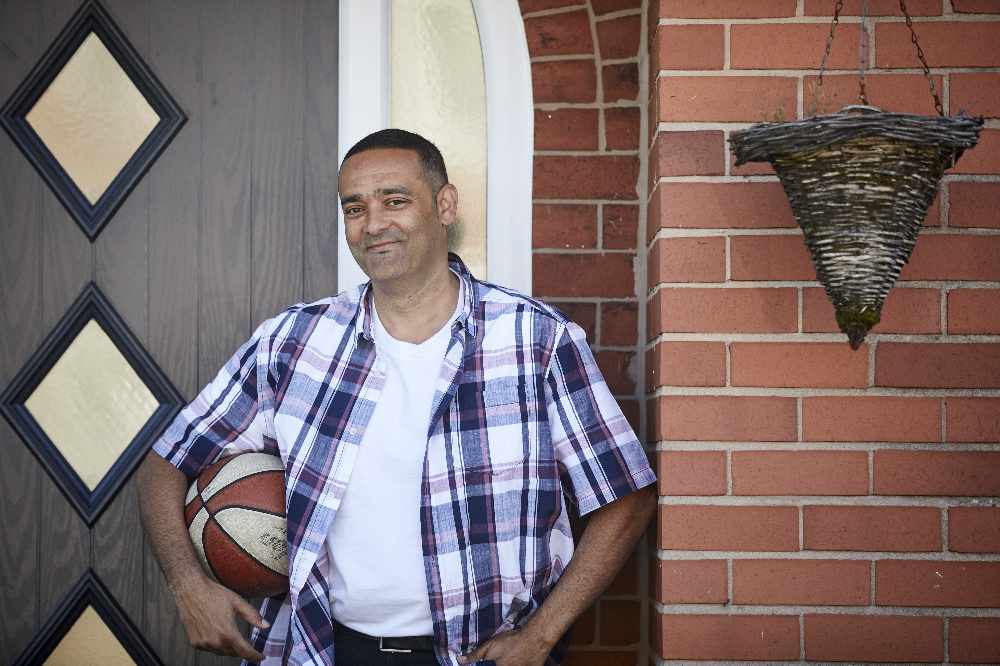 A foster carer, who was just 21 when he began providing a safe home for children and young people in need, is calling for people across Oldham to consider a career in fostering.
As part of Foster Care Fortnight, which runs from Monday 11 to Sunday 24 May, Wayne Brown shares his experience in the hope it will inspire others to think about a career in fostering or in care.
A report shared earlier in the year showed that there are a record 78,150 children in care and in the North West of England, another 1,190 foster carers are currently needed to meet demand and help provide a safe home.
Wayne, 47, is now the Fostering Service Manager for Safehouses Fostering – an independent fostering provider which is based in Oldham and operates across Greater Manchester.
He started fostering in his early twenties and looked after 30 children on a respite care basis, offering their regular carers a break or during times when a child or young person needed to be looked after in an emergency.
Wayne's decision to foster was motivated by his mother, Julie, and her inspiring legacy. She began fostering when Wayne was 17 and looked after more than 60 children, predominantly caring for children with disabilities or those from disadvantaged families.
Having had foster brothers and sisters since he was 17, at 21, Wayne moved out of his family home and into his own place. To support his mum, Wayne applied to become a part-time respite and short-term carer with the same agency as his mum so he could help both her and other carers when they needed a break.
Wayne said: "From when I was a teenager, I can remember the house being really lively and busy with so many of us under one roof. There were many times when my mum needed help running the children to swimming lessons or football training alongside taking my then eight-year-old and 11-year-old siblings to school.
"I wanted to do everything I could to help her because she cared so deeply for the children and youngsters living with us. Seeing the impact that she had on their lives and the way they changed hers, brought me so much joy. It was something I'll never forget being part of."
Alongside providing part-time care to children and young people in need, Wayne was a rising star in the professional British Basketball League and played for the Manchester Giants. Through philanthropy work with his team, Wayne was also a youth development sports coach in local schools.
Two short years into his part-time fostering career, Wayne was involved in a car accident and was told he would never be able play basketball at that level again because of his injuries. It was then when he decided to work with children in care full-time.
He said: "Looking back, I think about the accident and I count my blessings. It gave me a different perspective on life. I stopped playing basketball, but another opportunity presented itself within the fostering agency I was with where I could extend my support even further to young people.
"I decided to take on the role and became a support worker part-time alongside providing continued respite care."
Wayne specialised as an educational and recreational support worker, meaning he helped foster children - whether they were those he looked after or others, with their homework or would take them out to do sports and other outdoor activities.
Because of his professional career in basketball, many of the young kids looked up to him as a role-model - something Wayne said made all the difference.
He said: "I was someone these children and young people looked up to because of my basketball career; I taught them how to believe in themselves because that's the mentality I had playing with my Manchester Giants team.
"The reinforcement of telling someone they can do something, when they've never been told before, can be life changing and this time of team mentality positively influenced some of the kids I was caring for and supporting during that time."
After working part-time as a support worker and foster carer, a position came up as a Regional Support Services Manager and Wayne decided to embark on a career in social care full-time and left his career as a foster carer.
Several years later he took another decision, he said: "A social worker position came up within the agency and I was offered the job alongside a paid-for social work degree. I thought this new role could give me a chance to change the lives of so many more children in need.
"I also felt that with my experience as a foster carer myself, and having grown up with foster siblings, I would be able to relate to other carers because I walked the same walk they had and lived similar experiences."
Five years after committing to social work full-time, Wayne felt it was time to broaden his experience and he applied for a social worker position at Safehouses Fostering in 2013.
He has since been promoted to Team Manager and is now the agency's Service Manager. Now he manages the team recruiting foster carers to look after children and young people across Manchester and making sure the youngsters get the right level of care, support and safe place to live.
Speaking on his professional growth, Wayne said: "I have great respect for everyone who works in care because I've worked in almost every role. Fostering or working in a support role isn't something you can teach, it's something you experience.
"Everyone experiences providing care and support in different ways, but the most rewarding aspect for me is the positive changes and the impact it can make on the lives of children and young people. And this is the reason why I love what I do."
Years later, Wayne is still in touch with many of the children and young people he cared for and is still in touch with three foster sisters his mum cared for on a long-term basis. Wayne's mum eventually stopped fostering and started her own holistic therapies business in 2014, but Wayne hopes to keep his mother's legacy alive by fostering again in the future.
Discussing Wayne's story and Foster Care Fortnight 2020, Colette Abbiss at Five Rivers Child Care – the parent company of Safehouses Fostering – said: "Funnily enough, I was Wayne and Julie's social worker many years ago, so I have seen how far both have come in their own individual journeys in the world of fostering.
"Wayne's story is an amazing example of how fostering is not just a rewarding career option but an opportunity to change the lives of many children and young people. His decision to pursue a career in fostering to help his mother and her friends as a respite carer at such a young age to then become a social worker and now service manager, demonstrates his dedication to these children and young people.
"The Coronavirus pandemic hasn't stopped us recruiting foster carers, as the need for children and young people to have stable and caring foster carers has not diminished, and in some areas we have seen the need increase.
We've also found that the lockdown period has given people the opportunity for reflection and time to think about future career paths, and becoming a foster carer is one option that more people are now considering.
"We have adapted the way in which we recruit foster carers as a result of the current situation and much of the process can be done virtually using video calls and interviews so I would urge people not to delay if they are interested in becoming a foster carer.
"We're keen to hear from caring individuals from across the North West of England who are interested in providing a nurturing home to children in need, whether they're considering it for the first time or already have fostering experience."
People from all walks of life can be eligible to become a foster carer, but they must be over the age of 21 and have a private and furnished bedroom for each child, with some exceptions for siblings.
Single people, co-habiting couples, same sex couples and people living in rented accommodation can also become foster carers.
A career in foster care offers flexible working and competitive rates of pay. For more information on Safehouses Fostering, visit https://safehousesfostering.org.uk/, call the enquiries team on 01457 829 111 or email contact@safehousesfostering.org.uk.