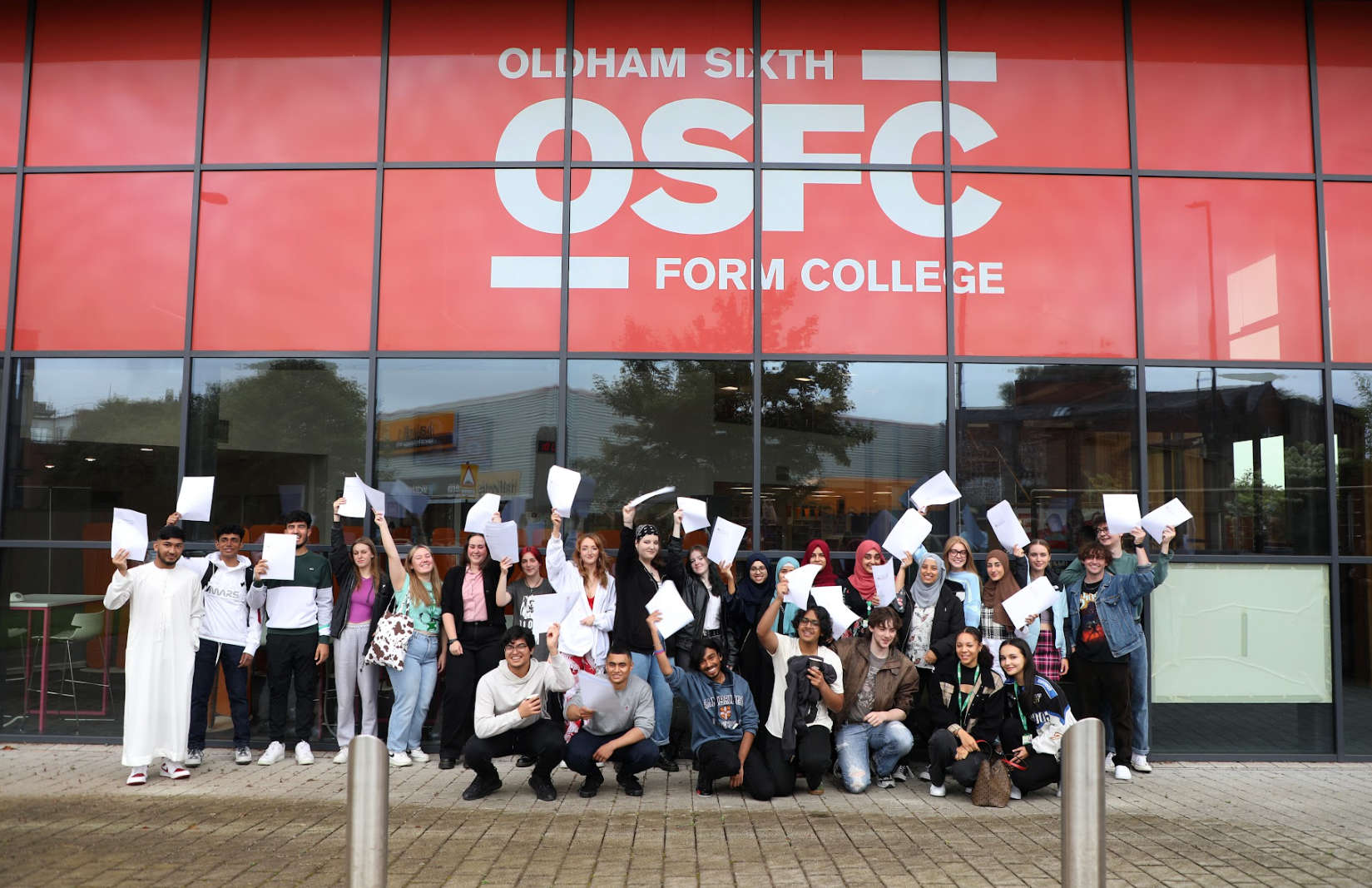 Oldham Sixth Form College is holding two open events for prospective students to find out more about the facilities and courses on offer.
The college is delighted for its students and their exam results this summer. They have achieved exceptional outcomes in spite of the very challenging circumstances of the last two years and the college is very proud of them.
Suzannah Reeves, Associate Principal of the Sixth Form College, said: "As always there has been much discussion about A level grades on results day, and the expectation this year that grades would fall. We are delighted to say that at Oldham Sixth Form College this has not been the case. Not only have 99 per cent of students passed their A level courses, but more than 1000 A* - B grades have been awarded. This is higher than 2019, when exams were last sat, and 1.5 per cent higher than last year, when no exams took place."
Within the impressive data, there were fantastic individual stories, with so many students reaching their goals.
Ten Year 13 students are off to study Medicine, Dentistry or Veterinary Science, while two will be commencing their studies at Cambridge University - in Veterinary Science and Mathematics, respectively - this October.
Students also received their vocational course results. They too have faced adverse conditions that could have seriously affected progress and dented their aspirations. In spite of extended lockdowns and social distancing, they too have thrived and their excellent grades clearly reflect this.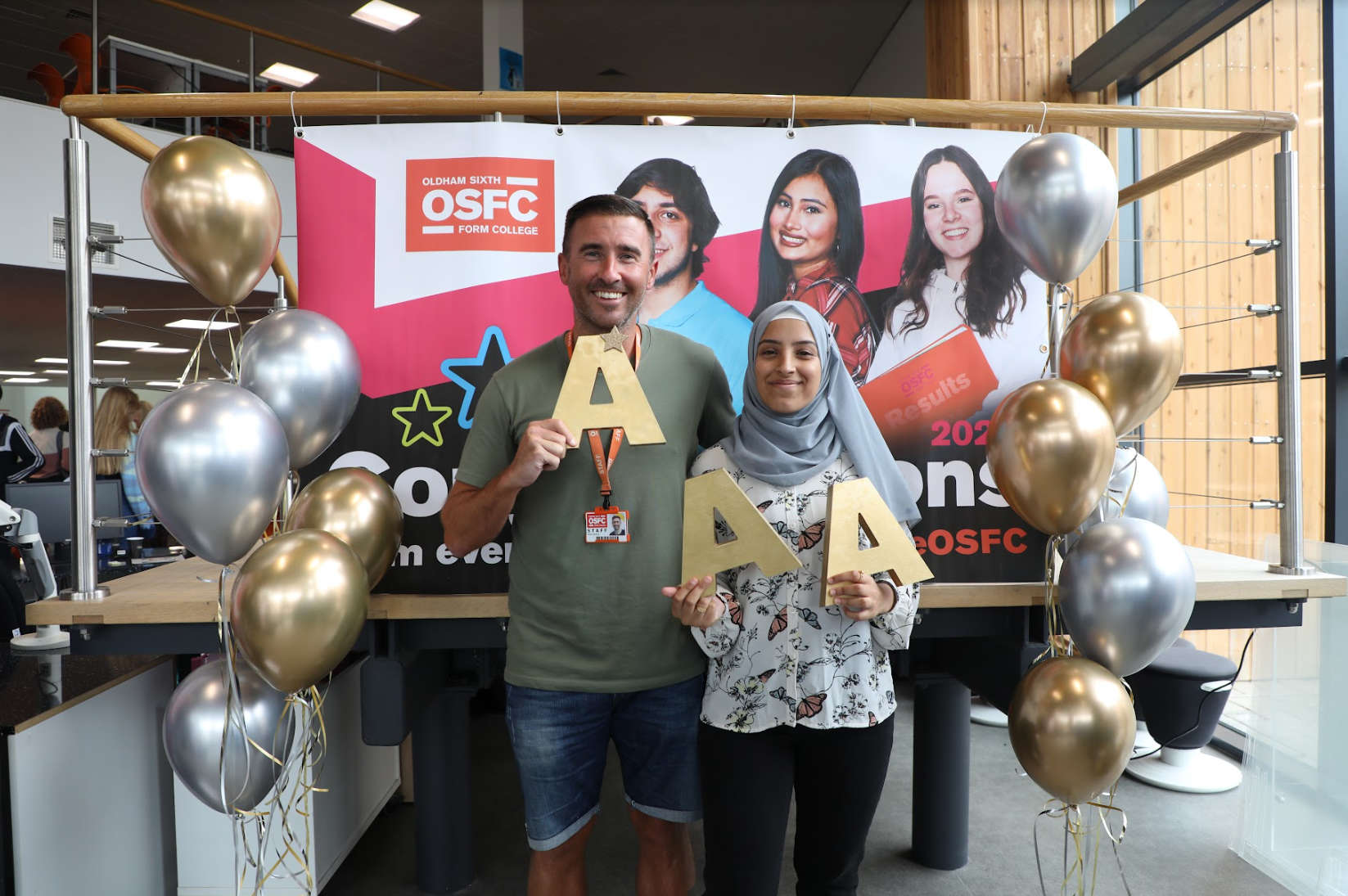 The college is equally very proud of the achievements of its first cohort of T Level students. All 16 students have successfully achieved their T Level qualifications and the majority are progressing to University.
The college worked tirelessly to minimise the disruptions caused by COVID. In keeping with its status as a Research School, staff embraced the new teaching opportunities that remote learning demanded and although this year's cohort hadn't experienced formal exams since their Year 6 SATs, their intention was always that they would not be disadvantaged by this.
The college refined its approach as one of the Department for Education's Edtech Demonstrator colleges (supporting more than 60 schools and colleges across the country) and is now an accredited Google Reference School. Looking ahead, the college will continue to support its new students in innovative ways, for example by providing all students with a device from September, and it will continue to transform the lives of its young people.
The college is delighted to have another year of success and welcomes you to find out first hand about its great educational offers at one of its Open Events.
Visit the college on Saturday 8 October or Monday 17 October and take the opportunity to find out more about the wide range of courses on offer at OSFC, and also get a more general feel for the fantastic facilities and support it provides.
More details can be found at https://www.osfc.ac.uk/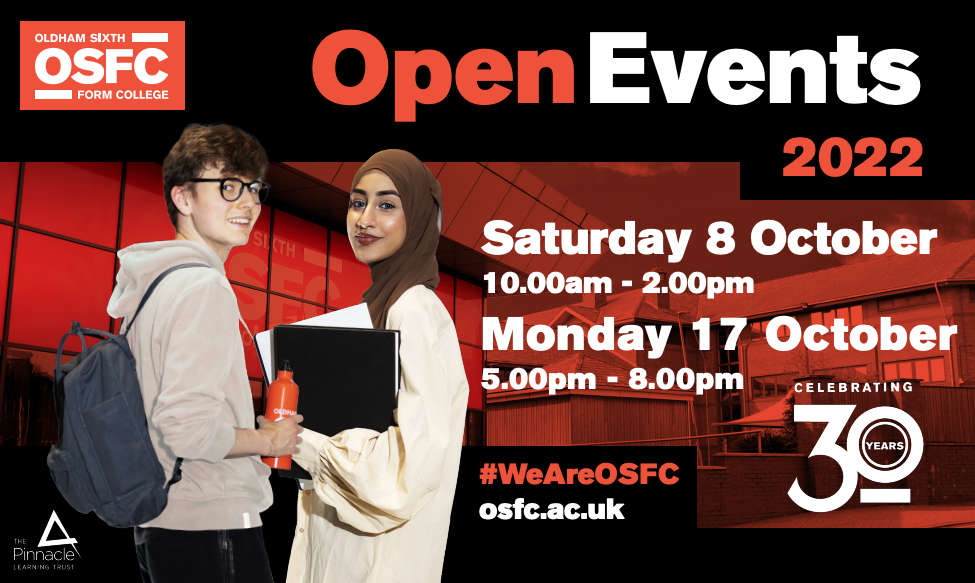 * Advertisement post