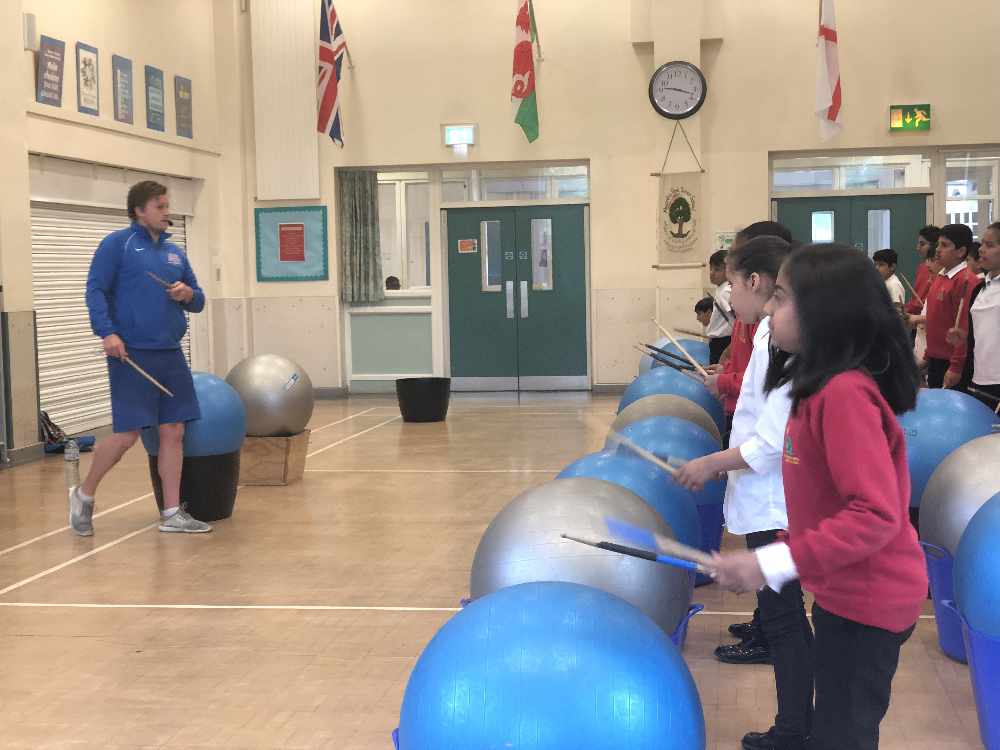 Alexandra Park Junior School pupils take part in a workshop with Drums Aloud.
Pupils at Alexandra Park Junior School were treated to a drumming workshop to celebrate the end of SATs.
Drums Aloud came in to teach and entertain pupils after a stressful week. Drums Aloud is an arts organisation aiming to bring West African drumming to the UK. They focus on traditional African drumming from Guinea, Mali, Senegal and other West African countries.
As well as drumming, the group aim to develop an understanding of the associated cultural traditions of West Africa including singing, dancing and other musical forms such as balafon.
Pupils also took part in a teambuilding activity creating structures using dried spaghetti and marshmallows.
Headteacher, Jenny Seabright, said: "We are very proud of all our year 6 children for their outstanding effort in the SATs. They demonstrated true resilience and determination and have tried their very best; this is all that can be asked of them.
"A huge thank you to all staff for their continued commitment to our children. Their emotional well-being has been supported in this tough year through relaxation and meditation workshops. The year 6 children had such a wonderful drumming session on the Friday as a reward for their efforts and to remind them of the fun they have in school on a daily basis. Tests are not a measure of their worth as an individual."
The National Education Union (NEU), which includes the Oldham branch, are currently campaigning to boycott high stakes testing saying it is not what is best for children.
Oldham's National Education Union President, Samantha Hickling, said: "I would say that the stress we have put these young people under in the past few months is horrendous. We do what we have to do because the government tell us this is what they want. In reality, it is not best for our children and while they do their best and work their hardest, some of them when results come in will still be made to feel like failures. No one deserves that. Our children work really hard and deserve to be acknowledged as the bright fantastic individuals they are.
"This is why the NEU is campaigning to boycott high stakes testing, not just SATs but Baseline, Phonics screening and Y4 multiplication testing. Along with this, there will be a push to stop all high stakes style testing for example optional SATs. As a union member I back this wholeheartedly, and want to see this horrendous stick, which is used to beat our teachers and beat our children, removed from education forever. SATs don't show our children; they show one tiny part of them."